Scholarship supports competitive running futures closer to home
Wellington Girls' College student Emma Douglass has been awarded the Roger Robinson Scholarship for Student Runners for 2021.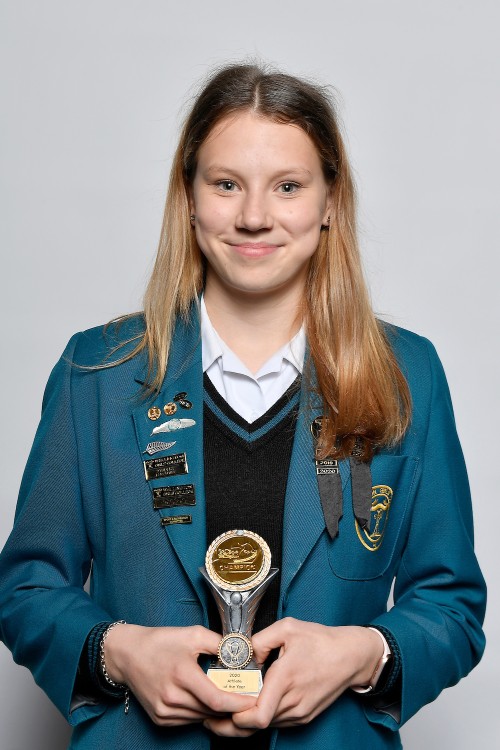 Finding out that she is the recipient of the scholarship has supported Emma's decision to pursue her sport and academic studies closer to home, with the most recent season cementing her as a promising runner in the 800 metres.
"Especially in New Zealand, a lot of athletes head overseas to study on a scholarship, but it isn't the only option," she says.
"Scholarships can encourage good athletes to stay in New Zealand to complete their studies, meaning we can get some really good events happening here.
Receiving this scholarship is giving me the best of both worlds and knowing that the University will support me as a runner is really reassuring and encouraging."
Emma will commence a Bachelor of Commerce in Finance and Economics with the Wellington School of Business and Government next year.
Emeritus Professor Roger Robinson, who in his time at Te Herenga Waka—Victoria University of Wellington was a Professor of English, Head of Department, Dean, and Assistant Vice-Chancellor, established The Roger Robinson Scholarship for Student Runners in 2019 for students who run competitively.
"The Scholarship exists to help students deal with the double demands, and to show that this University supports such outstanding sporting and academic talent," says Professor Robinson.
"Emma is an accomplished student and runner who will benefit greatly and contribute greatly during her University years."
Running for England in the 60s and New Zealand in the 70s, Roger represented the Victoria University Athletic Club, winning many Wellington championships. He ran for New Zealand in the World Cross-Country Championship while Head of the Department of English, set a Masters' record at the Boston Marathon while Dean of Humanities, and won World over-50 championships while researching his best-known work the Oxford Companion to New Zealand Literature.