Mihi whakatau for new Dean
A mihi whakatau was held this week for the new Dean of Health, Professor Markus Melloh. In a particularly meaningful gesture, Markus was presented with a piece of the Berlin wall by Poukairangi Māori Clive Aspin, along with a special stone from Hauraki, to symbolise where he is from and where he has come to.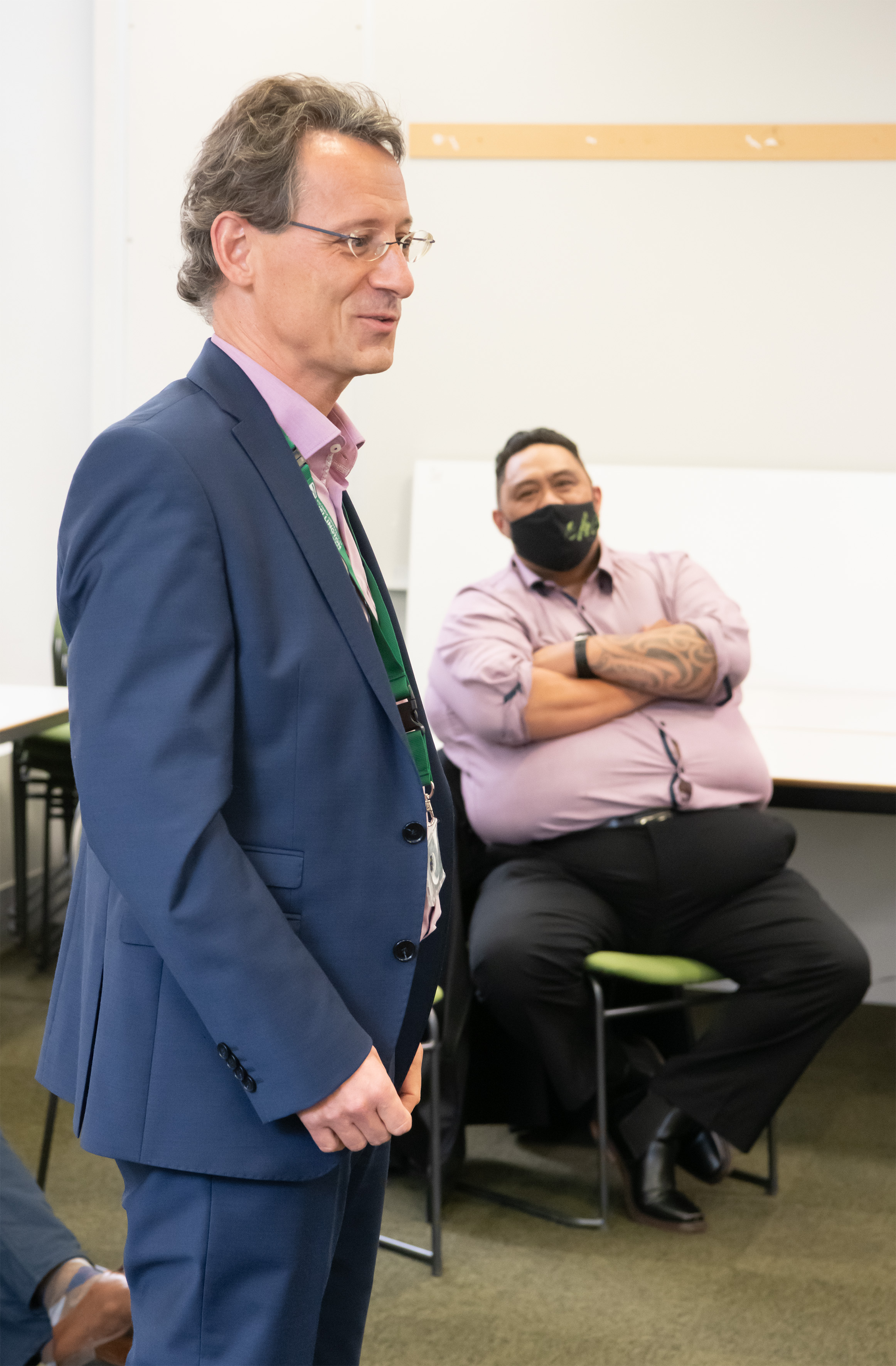 The Berlin wall holds a lot of meaning in Markus's history. His mother's family is from Berlin and his father's side is from Hanover. Growing up he was separated from the part of his mother's family living in East Berlin by the Berlin wall. Just three days after the wall came down in 1989, his mother's family from East Berlin were able to join them for his father's 50th birthday celebration, uniting his mother's family from both parts of Berlin, East and West. Markus made the decision to study in Berlin the following year, inspired by the reunification taking place in the city. The concept of 'coming together' is something he wishes to bring to his new role in the Faculty of Health.
The mihi whakatau was originally scheduled for early September but was delayed by the Covid lockdown. Markus has been in the role for six weeks and has been enjoying settling back in New Zealand after first coming to the country one and a half decades ago.
He says the mihi whakatau was incredibly special, and gives thanks to Clive Aspin and staff for providing such a warm welcome.