Inaugural graduating cohort for the Bachelor of Health
The first cohort of students to complete Victoria University of Wellington's new Bachelor of Health degree graduated this May.
This year's graduation celebration is a special one for the Faculty of Health, marking the completion of Victoria University of Wellington's inaugural Bachelor of Health cohort.
Thirty-nine full-time students graduated this week, a quarter of whom identified as Māori or Pasifika. An additional four students also graduated last December.
The graduates led the parade on Thursday, following the ceremony on Wednesday which kicked off with a celebratory morning tea for the group.
The new degree programme was launched in 2018, and now offers four majors: Health Informatics; Health Promotion; Health Psychology; and Population Health, Policy and Service Delivery.
Acting Dean of Health Associate Professor Kathy Holloway says there is a critical need in the health and social sectors for people with analytical skills able to fill business management, policy analysis, and advisory roles.
"This need is now even greater given the recently announced heath sector reforms which aim to transform New Zealand's health care system to address the important issue of equity of health outcomes for all."
While government policy has supported the development of Māori and Pasifika providers and the inclusion of Māori and Pasifika people at all levels of health organisation planning, funding and delivery, there remains a significant gap in how people are trained for these roles, Professor Holloway says.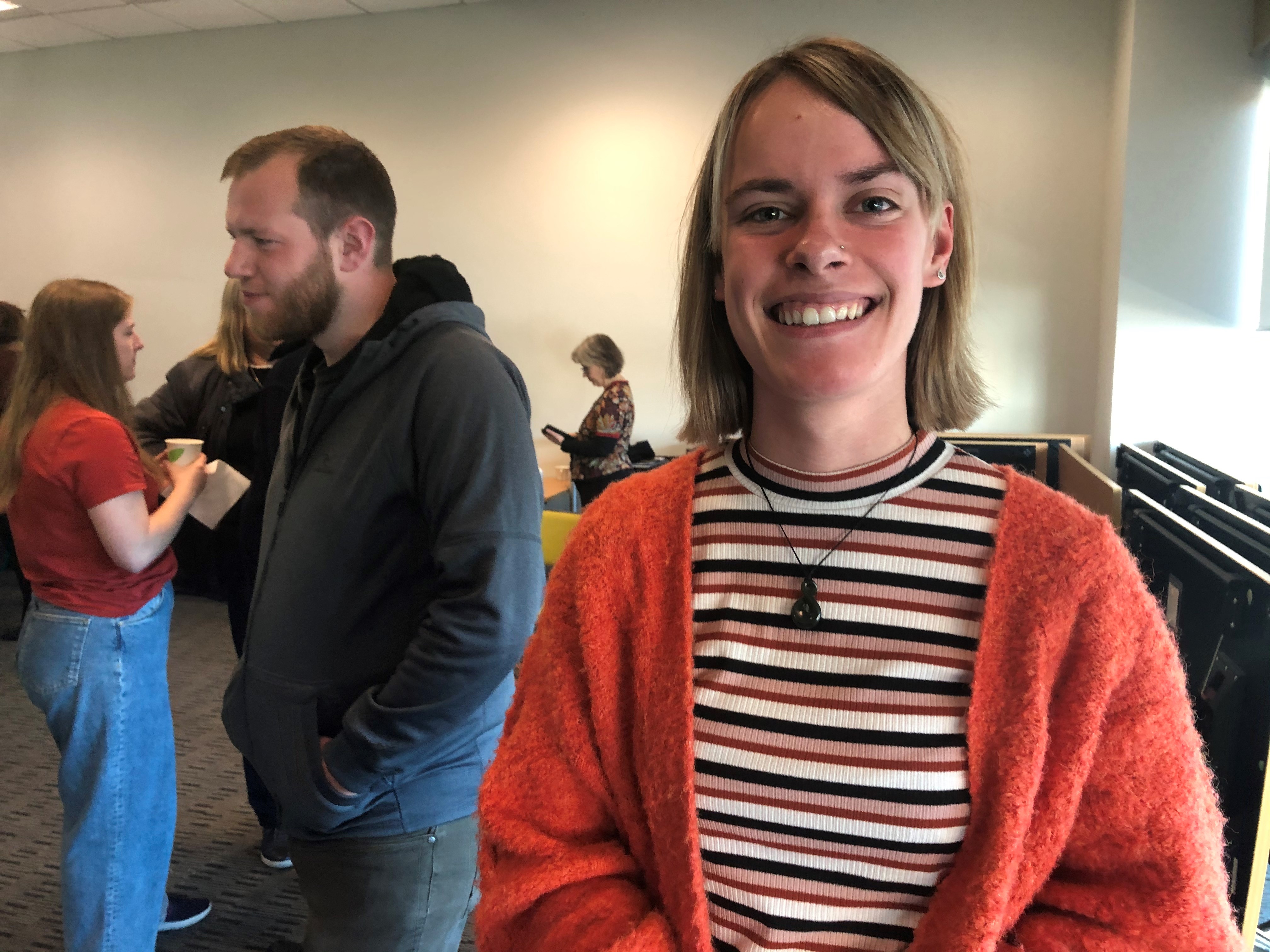 Graduate Abby McRoberts (Ngāti Kahungunu ki Wairoa), who majored in Population Health, Policy and Service Delivery and now works as a graduate policy advisor for the Ministry of Transport, says she was attracted to the degree because it combined science with a people and government policy focus.
"That's unique and provides a really interesting lens when you bring all those threads together. In any public policy role, understanding topics like equity, and the people you are serving, is so important."
The equity lens, and Māori and Pacifica health, were the elements she has found most relevant in her new role and would be useful for any public policy role - not just health, she says.
Abby was the recipient of the Ngā Hoe a Kupe Pathfinder scholarship, and received the Faculty of Health Dean's Prize in 2019, as well as two Te Tini a Rehua Excellence Awards (2019, 2020).
She says it feels really special to be part of a new programme.
"It's been so cool to be part of a close knit community – you can feel how proud everyone is to be graduating, and how proud our lecturers are too."
Fellow graduate Emma Wheatley majored in Health Psychology, with a minor in Human Resources and Industrial Relations. She is now undertaking a postgraduate diploma in Health Psychology.
She moved to the Bachelor of Health after initially starting a Bachelor of Arts in Psychology, attracted to the broad scope of the new degree.
"It's such a cool degree – it's really New Zealand-relevant, and you learn a lot about health inequities in New Zealand, as well as health promotion and changing people's behaviour to be more healthy.
"The programme is really holistic – it's interdisciplinary, not just science. You learn about different models of health – not just the western biomedical model.
"It opens up a lot of different opportunities – you can work in so many different areas with it.
"The people in the Faculty of Health are so supportive too, really helpful and encouraging. It's a great place to study."
The Bachelor of Health provides a foundational understanding of health psychology, health promotion, health services, policy and strategy, the social aspects of health and wellbeing, and how health issues affect populations in New Zealand and beyond.
Students learn how to critically evaluate health issues and needs and design action plans that will lead to lasting improvements to health and wellbeing inequities in Aotearoa.
Wellington's proximity to government offers graduates an opportunity for employment in Māori and Pasifika health development, health policy, health promotion, and case management in public and private sector agencies, and not for profit organisations.
The programme was formed after the University identified health and wellbeing of individuals and communities as an area of focus. A consultancy report written for the University in 2016 identified significant gaps in the then available programmes, and in particular postgraduate and multi-disciplinary offerings, following consultation with organisations such as the Department of Corrections, Capital and Coast District Health Board, Hutt Valley District Health Board, Te Rau Matatini, Le Va, the New Zealand Psychologists Board, the Occupational Therapy Board of New Zealand, and the Social Workers Registration Board.