Engineering for Earthquakes walks
When Wellington celebrated Wellington Heritage Week from 26 October to 1 November, Te Herenga Waka—Victoria University of Wellington's Master of Museum and Heritage Practice (MMHP) students were there to help plan and run some of the Week's events.
As part of their degree, students take on an applied project in the Museum and Heritage sector. The students work in groups to prepare a business plan for a heritage event, then implement this in collaboration with the host organisation. This year the projects were all focused on contributing to Wellington Heritage Week.
Students Michael Upchurch, Maddi McTavish, Felixe Laing, and Stephanie So collaborated with Engineering New Zealand to organise guided walks between buildings in the city, looking specifically at engineering ingenuity and Wellington's seismic history.
"We wanted to reveal the often-unseen marvels of Kiwi engineering in Wellington by granting the public access to specialist knowledge and hidden locations," says student Michael Upchurch.
The walks were led by distinguished structural engineers from Engineering New Zealand's expert technical societies. They covered 12 buildings, including the Wellington Railway Station and trips into the basements of Parliament House and the Old Government Buildings—now home to the University's Faculty of Law.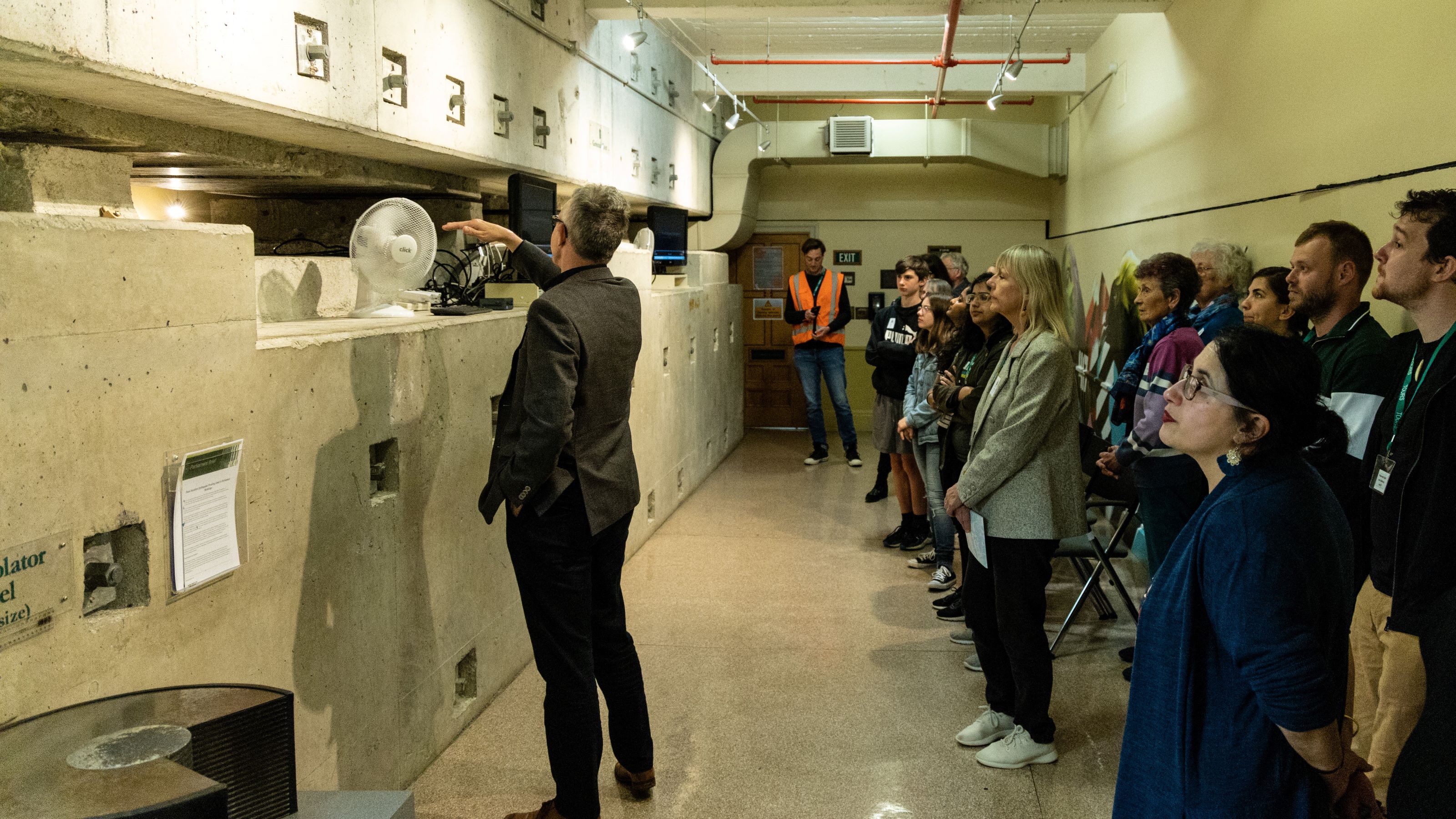 "The walks were really successful, led by some of the top minds in earthquake strengthening in the country," says Michael. "Most of the success was also due to the involvement of Adrian Ferguson."
Adrian is Weltec's senior lecturer in Mechanical Engineering. He gave the students the initial idea, and lent his expertise, particularly on sourcing expert speakers for the tours.
Adrian found the students' work 'exemplary'. "Organising this type of event often involves more work than might be expected, and it's very possible for things to go wrong in the absence of sufficient diligence and attention to detail. I think the success of the events these students organised and the way the students were adaptable when things didn't go exactly to plan is evidence of very good work on their part."