Students connect with city's history at Wellington Heritage Week
When Wellington celebrated Wellington Heritage Week from 26 October to 1 November, Te Herenga Waka—Victoria University of Wellington's Master of Museum and Heritage Practice (MMHP) students were there to help plan and run some of the Week's events.
As part of their degree, students take on an applied project in the Museum and Heritage sector. The students work in groups to prepare a business plan for a heritage event, then implement this in collaboration with the host organisation. This year the projects were all focused on contributing to Wellington Heritage Week.
The MMHP gives students an opportunity to work with a wide range of different professionals in the sector. "The projects offer students a chance to engage with people who have a story to tell and find ways of sharing that story, researching history, and then turning that into a tool for sharing with others," says MMHP teaching fellow Robyn Cockburn.
The students joined teams working on key events for the week, including Engineering for Earthquakes, Antrim House Open Day, Percy Scenic Reserve Open Day, and Modern Wellington Walking Tour. They conducted research, helped coordinate events, created and led tours, and helped with promotion.
Founder and organiser of Wellington Heritage Week David Batchelor worked closely with Museum and Heritage Studies staff Ms Cockburn and Professor Conal McCarthy to pair students with the event hosts.
"Working on the Week offers the students unique, hands-on, and sometimes confronting opportunities to experience the heritage sector," says David, who is also a PhD candidate in Architecture at the University.
"Their involvement builds connections between the industry, heritage communities, and the next generation of heritage professionals. It is these connections that sustain our heritage."
MMHP student Rebecca Chrystal, who was part of the Antrim House Open Day team, found that connections went beyond the industry.
"Building relationships with those who lived the histories was an important element of developing the tour. We were able to record their stories for generations to come and learn a lot about what it was like for immigrants and out-of-towners to start life in Wellington during that time."
Read about the students' work at Antrim House tours
Read about the students' work on the Engineering for Earthquake walking tours
Festival background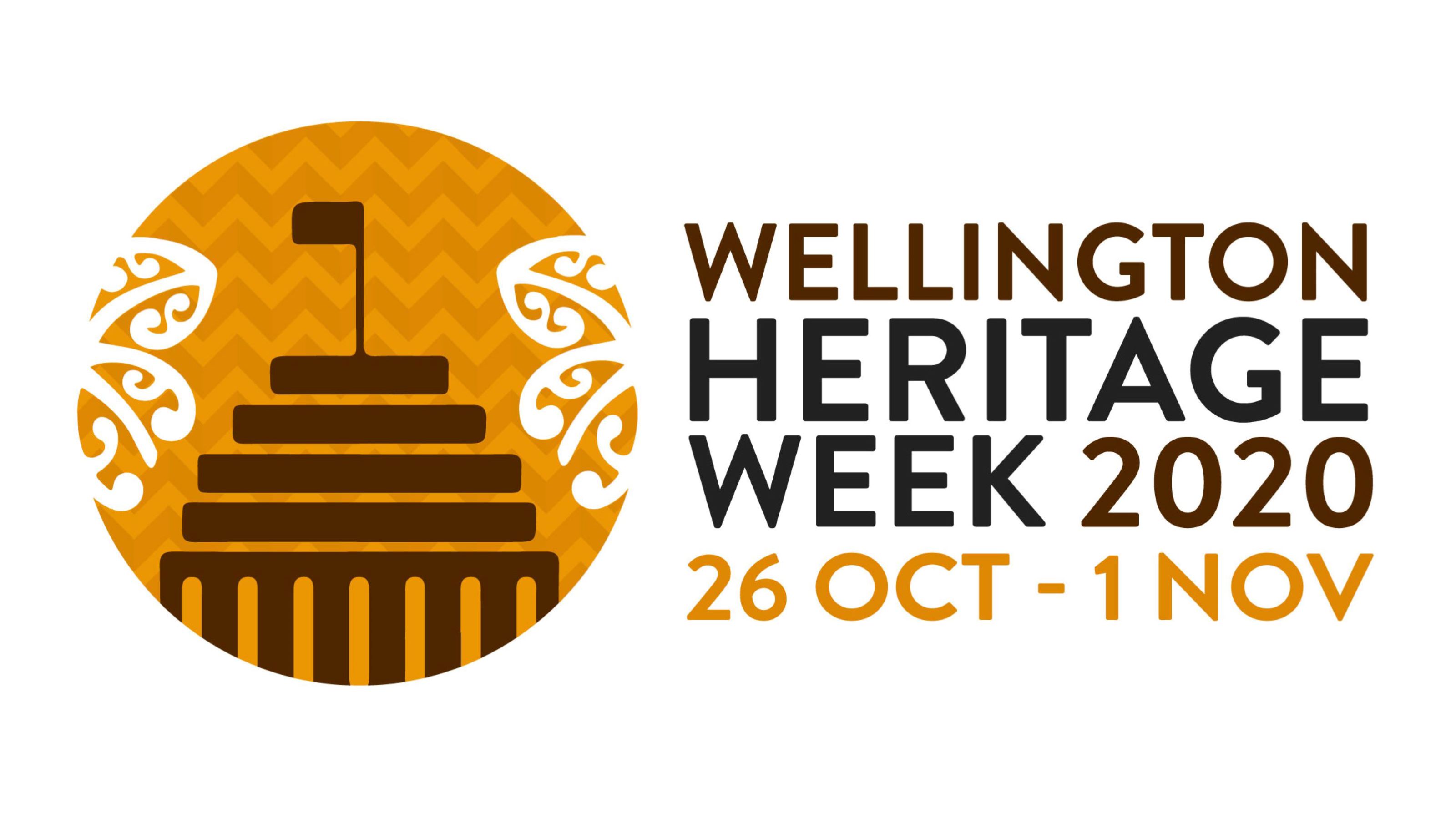 Wellington Heritage Week is an annual festival that celebrates the people, places, and stories of the Wellington region. Started in 2017 and organised by the Wellington Heritage Week Trust, the festival includes events by community organisations, local governments, Heritage New Zealand, and businesses. This year saw a record 46 events across Wellington City, Lower Hutt, Upper Hutt, Porirua, and Kapiti Coast, including open days, archival film screenings, augmented reality experiences, walking tours, and more. These events connect the public with these wonderful event hosts and the stories of our past.