Supporting engagement with an increasingly digital government
The challenges of supporting all New Zealanders to access digital government services were discussed at a special panel discussion this month.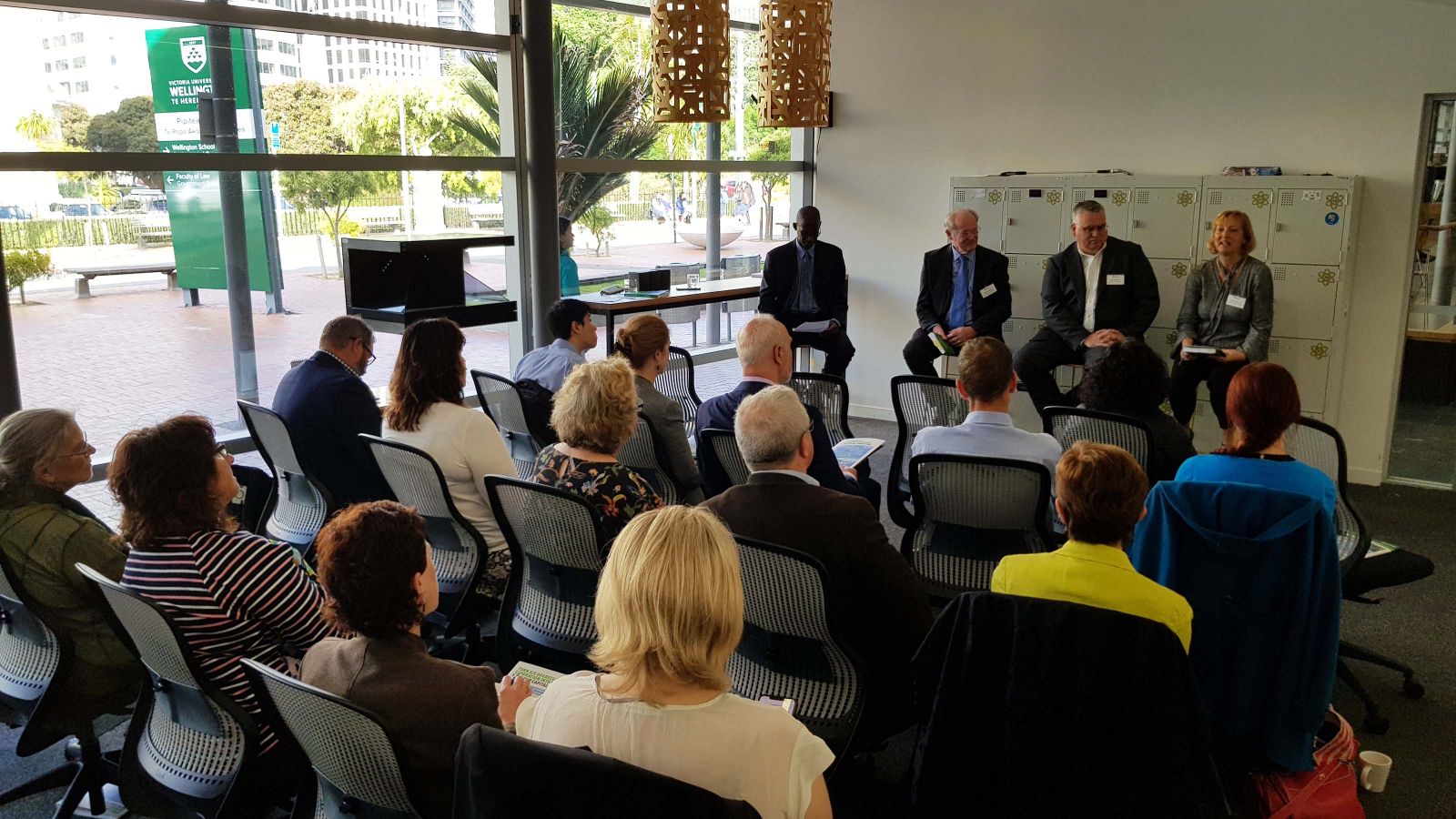 Governments around the world have gone digital, and New Zealand is no exception. It's now easier than ever to hop online and order a passport, book a driving test, or do your taxes—but not every Kiwi is able, or willing, to use digital services.
So, how can government agencies support people to access, and be confident using, digital government services?
This was one of the topics of conversation at a special Dean's Series panel discussion to mark the launch of Professor Miriam Lips' new book Digital Government : Managing Public Sector Reform in the Digital Era.
Professor Lips is the inaugural holder of the Chair in Digital Government at Wellington School of Business and Government where she works with New Zealand's government agencies to conduct research that evaluates the impact of digital technology in the public sector, its implications for democracy, management and government, and how technology changes the way people interact with government agencies.
The panel discussion saw Professor Lips as well as Stuart Wakefield, Chief Digital Officer at the New Zealand Ministry of Education, and Laurence Zwimpfer MNZM, Chair of the Digital Inclusion Alliance Aotearoa, explore the challenges of digital inclusion.
Key takeaways from the discussion included the importance of government agencies taking a citizen centric approach to their digital services, the need for government policy to support digital inclusion, the role intermediaries (such as librarians and other people in local communicates) can play in helping increase digital adoption, as well as what the future holds as virtual assistants such as Amazon Alexa and Google Assistant become increasingly common.
Professor Ian Williamson, Pro-Vice-Chancellor and Dean of Wellington School of Business and Government, hosted the panel discussion.
"Digital government and digital inclusion are fascinating topics that affect us all," says Professor Williamson. "It was a pleasure to hear from all three panellists as they shared their experience and expertise in the topics. It was particularly rewarding to hear from Professor Lips as she shared the insights she uncovered while putting together her new book."
"At Wellington School of Business and Government we conduct world-leading research that helps to find new solutions to difficult problems, supports the development of new businesses, guides innovations in government, and builds capability in the public sector and civil society. Professor Lips' work is just one example of that."