Sue Cherrington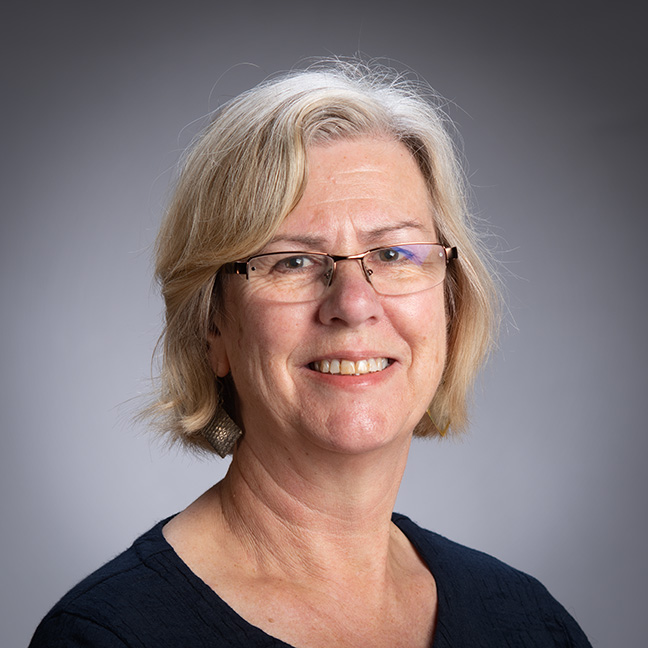 Associate Professor
School of Education

WR15 Block C, 15 Waiteata Road
Teaching in 2020
as Coordinator and Lecturer

as Coordinator and Lecturer

as Coordinator and Lecturer

as Coordinator and Lecturer

as Lecturer
Qualifications
MEd PhD Well, AdvDipTchg NZDoE, NZFKUDip WTC
Profile
Sue Cherrington is an Associate Professor in the School of Education and, from 1 April 2019, is the Director of the Institute for Early Childhood Studies. Sue has an extensive background in early childhood education, as both a kindergarten teacher and, since 1992, in early childhood teacher education. Prior to her current role Sue has held roles as Associate Dean (Academic), Associate Dean (Early Childhood Education) and Director and Head of School for Early Childhood Teacher Education. Sue currently teaches in the Bachelor of Education (Teaching) Early Childhood Education programme, specifically around professional learning communities and pedagogical practices, and in the Master of Education where she teaches in the area of professional development and learning. Sue supervises students at post-graduate level, in both the Masters and doctoral programmes.
Current research
Sue's over-arching research focus is on professional and pedagogical practices in ECE. Within this broad focus, her research concentrates on EC teacher thinking and reflection, including the use of video to support collective thinking and reflection; teacher professional learning and development, particularly through professional learning communities (PLC) and the evaluation of professional development programmes for EC practitioners; teachers' ethical and professional experiences and practices; teachers' professional and pedagogical responses to working with diverse children and families; and investigation of the use of innovative data collection tools for use by teachers in ECE settings. Sue has developed methodological expertise in the use of video stimulated recall methods within educational settings.
More recently, Sue has extended her research interests into the tertiary education field with research projects into the development of VicTeach, a grassroots development within Victoria University of Wellington, as a professional learning community and into students' transition from secondary school to university.
Current research projects
Data, knowledge, action: Data-informed teaching in early childhood education with Tara McLaughlin (Massey), Lynda Hunt (Ruahine Kindergarten Association), Claire McLachlan (Federation), Karyn Aspden (Massey) and the Ruahine Kindergarten Association. Programme includes a pilot study undertaken in 2017, a current Teacher-Led Innovation Fund project, led by Lynda Hunt: Data, knowledge, action project: A teacher-led inquiry into data-informed teaching in early childhood education and a Teaching and Learning Research Initiative project, led by Tara McLaughlin, Data, knowledge, action: Exploring sustained shared thinking to deepen young children's learning.
Professional learning communities in ECE (with Kate Thornton) – investigating the development of professional learning communities within ECE contexts.
Transitions to university: Navigating assessment practices and curriculum knowledge (Co-directing with Michael Johnston and Bronwyn Wood). This is a three-phase project investigating transition to university processes through student, lecturer and secondary teachers' perspectives; relationships between student achievement in NCEA and the first year at university; and how epistemological knowledge is developed at discipline level (e.g., history, biology, chemistry, English).
Ethics and professionalism in ECE (with Carmen Dalli) – three surveys of New Zealand ECE practitioners' experiences and views on ethics and professionalism over 20 years
Developing a professional learning community in Higher Education – the case of VicTeach
Supervision interests
I am interested in supervising masters and doctoral students in the following areas:
professional learning communities
professional learning and development programmes
reflective practice
the use of video and online technologies to support professional learning and reflection
ECE pedagogical practices
Current supervision
Doctoral theses:
Anoop Kumar (current), Experiences of early childhood teachers with children from refugee families
Ngo Huynh Hong Nga (current), Developing a professional development needs profile for EFL teachers in a Vietnamese university.
Luke Santamaria (current), The use of touch-screen tablets in ECE in New Zealand.
Sukuna Vijayadevar (current), Developing collaborative leadership practices in the Singapore ECE context through professional learning communities.
Raewyn Eden (current), Collaborative inquiry to promote Pasifika achievement in mathematics: Explaining the impact on teachers' knowledge in practice.
Rachel Denee (current), Developing ECE art teaching practice through a network professional learning community.
Anne Stephenson Piper (current), Information literacy in New Zealand educational contexts.
Master's theses:
Susie Bassett (current), New Zealand ECE preservice teachers' perceptions of practicum and potential video review.
Recently completed supervision
Master's thesis completions:
Amanda Higgins, MEd (2015), Electronic portfolios in early childhood education: Parent-teacher communication.
Nicola Goodman, MEd (2015), Children's engagement with the learning using e-portfolios.
Jeonghyun Cho, MEd (2014), Teachers' perceptions of changes to teaching practice and the influence of professional development: Experienced EFL teachers in South Korea.
Christine Healy, MEd (2012), Overlapping realities: Exploring how the culture and management of an early childhood education centre provides teachers with opportunities for professional dialogue.
Pam Backhouse, MEd (2012), Education support workers' perspectives on their work with children with disabilities in New Zealand kindergarten settings.
Teaching in 2020
as Coordinator and Lecturer

as Coordinator and Lecturer

as Coordinator and Lecturer

as Coordinator and Lecturer

as Lecturer