Carolyn Tait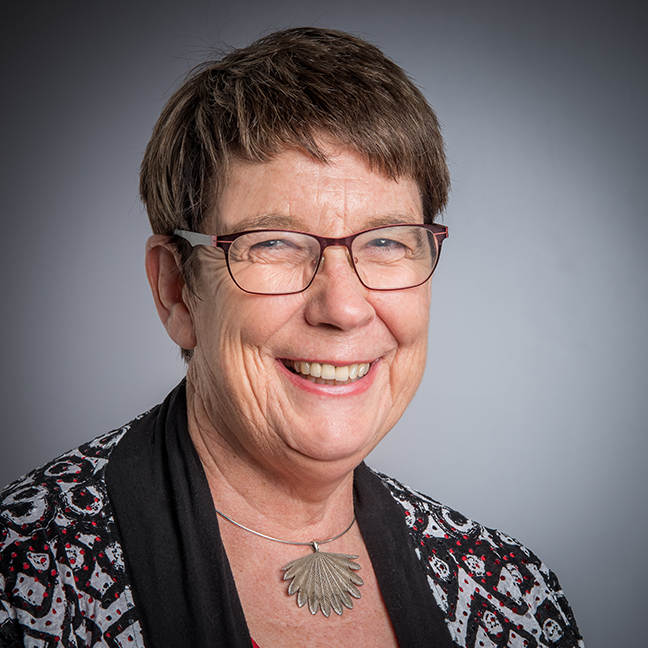 Adjunct Research Fellow
School of Education

External Assessor
School of Education

Teaching in 2021
as Coordinator and Lecturer
Qualifications
PhD MA DipTESL Well, DipTchg Cant, BAgSci Massey
Profile
Carolyn has a background in teaching in schools both in New Zealand and in Korea, Japan and China. After qualifying as a secondary school teacher, she taught science and economics in New Zealand schools. She then gained further qualifications in teaching students who had English as an additional language (EAL). She is a lecturer in the Wellington Faculty of Education, working with teachers and student teachers to assist them in teaching EAL students in all curriculum areas. She has an interest in the assessment of EAL learners in tertiary education. As the Programme Director of International Education, she also coordinates and teaches courses in New Zealand for other institutions in Asia.
Current research projects
Student teacher self efficacy
Motivation
Profession development of teachers of linguistically diverse students
Research interests
My research is primarily focused on:
inclusive pedagogy especially for culturally diverse students
motivation and curriculum development through culturally appropriate assessment
internationalisation of education
Pre service teacher education and professional development for teaching linguistically diverse students
Supervision interests
I currently supervise doctoral students in the area of language learning motivation, English as a second and foreign language, self-efficacy in practice, and motivation of linguistically diverse students. I supervise Master of Education students in the area of the experiences of language learners in schools and tertiary institutions both in New Zealand and abroad.
Recently completed supervisions
Doctoral thesis completions
Piyawan Rungwaraphong (2012). The promotion of learner autonomy in Thailand tertiary education: Lecturers' perspectives. Supervised by Carolyn Tait and Jeff Sigafoos
Alzaanin, E.I. (2014). Investigating the Pedagogical Practices of EFL Writing Teachers in Palestinian Universities: A Cognitive-Ecological Perspective. Supervised by Carolyn Tait and Luanna Meyer
Mohd Zahidi, A.B. (2012). Self regulation in English language learning: Case studies of six Malaysian undergrads. Supervised by Stephanie Doyle and Carolyn Tait
Biswalo, U.P. (2015).Exploring intercultural communicative competence among English language teachers in secondary schools in Tanzania: A post colonial perspective. Supervised by Catherine Manathunga and Carolyn Tait
Syahrin, S. (2015) Literacy Uses and Practices in English : Six Cases of Malay Primary Schoolchildren's Experiences in a Contemporary Malaysian Context. Supervised by John Dickie and Carolyn Tait
Astuti, Sri Puji (2015). Teachers' and students' perceptions of motivational teaching strategies in an Indonesian high school context. Supervised by Carolyn Tait and Cedric Hall
Master's thesis completions
Kassing, Rachmania Bachtiar (2012). Perceptions of motivational teaching strategies in an EFL classroom: the case of a class in a private university in Indonesia (with Margaret Gleeson)
Flavell, M. (2014). Pacific Island families' perceptions of the parental role in the learning process – in a high school setting (with Margaret Gleeson)
Tate, A (2014): What are the perceptions of stakeholders of an online English language learning programme? (with Margaret Gleeson)
Pepper, K. (2014) What bilingual police students perceive as facilitators and barriers to their learning during initial police training (with Margaret Gleeson).
Wang, X. (2015). An interpretative phenomenological analysis of Chinese students' satisfaction with postgraduate University study and life in New Zealand (with Judy Lymbery)
King, L. (2016). "Gokum showed me how": Four Cree children's perspectives on language and culture maintenance. (with Margaret Gleeson)