Ken Stevens
Qualifications
PhD James Cook, MSocSc, DipEdSt, BA Waik
Profile
Ken's teaching and research interests are in e-learning and rural and distance education. Until recently he was a Professor of Education at Memorial University of Newfoundland in Canada. His previous appointments were at Victoria University of Wellington and at James Cook University in Queensland, Australia. In New Zealand and Canada he has been engaged in developing new educational structures and processes to link schools in small and often isolated communities, using the Internet, enabling them to share resources and expertise in specialized areas of the curriculum.
Selected publications
Books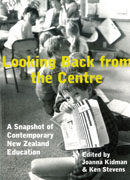 Stevens, K. J. (ed. with Joanna Kidman), Looking Back From the Centre - A Snapshot of Contemporary New Zealand Education, Wellington, Victoria University Press, 2010, 288pp.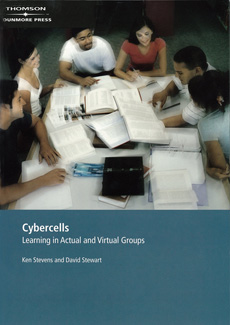 Stevens, K.J. (with Stewart, D.) Cybercells - Learning in Actual and Virtual Groups, Melbourne, Thomson - Dunmore Press, 2005, viii +150pp.
Chapters in books
Stevens, K.J., The Use of Media in Teacher Education Through Open and Distance Learning, In: Patrick Danaher & Abdurrahman Umar (eds), Teacher Education Through Open and Distance Learning, Vancouver, The Commonwealth of Learning, 2010, pp: 93–104.
Stevens, K.J., A Case Study of e-Learning to Sustain Small Schools in Rural Canada, In Stewart Marshall and Wanjira Kinuthia (eds), Educational Technology in Practice: Research and Practical Case Studies from the Field, Educational Design and Technology in the Knowledge Society Series, Charlotte, N.C., Information Age Publishing Inc, 2010, pp: 261–272.
Stevens, K.J., Three Stages in the Social Construction of Virtual Learning Environments, In: Bernhard Ertl (ed) E-Collaborative Knowledge Construction: Learning From Computer-Supported and Virtual Networks, IGI Global, Hershey, PA, 2010, pp 232-243.
Stevens, K.J. Virtual Structures and Collaborative Processes to Enhance Teaching and Learning Across Dispersed Sites - Some Implications for Rural Societies, In Bolanle A. Olaniran (ed) Cases on Successful E-Learning Practices in the Developed and Developing World: Methods for the Global Information Economy, Information Science Reference, IGI Global, Hershey, New York, 2010, pp 1-13.
Stevens, K.J., Cybercells and Integration of Actual and Virtual Groups, In: Patricia Rogers, Gary Berg, Judith Boettcher, Carole Howard, Lorraine Justice & Karen Schenk, (eds), Encyclopedia of Distance Learning (Second Edition, Volume 1), Hershey, PA. & New York, Information Science Reference, IGI Global, 2009, pp: 537-540.
Stevens, K.J., Regional, National and Provincial Stages in the Development of Open Learning Structures for Rural Communities, In: Vanessa Greene & Sue Cherrington (eds) Delving Into Diversity: An International Exploration of Issues of Diversity in Education, New York, Nova Science Publishers, 2010, pp 311-320.
Stevens, K.J., The Development of Collaborative Structures to Support Virtual Classes in Small Schools, In: Janet Salmons & Lynn Wilson (eds), Handbook of Research on Electronic Collaboration and Organizational Synergy, Hershey, PA and New York,IGI Global, 2008, pp: 43-53.
Stevens, K.J., A Dissemination Strategy for the Management of Knowledge in Rural Communities, In: Craig van Slyke (ed), Information Communication Technologies: Concepts, Methodologies, Tools and Applications, IGI Global Reference, Hershey, PA, 2008, pp: 1934-1950.
Journal articles
Stevens, K.J. (with Barbara Craig) The Promise of High-Speed Learning Networks for Rural and Inner-City Communities, The International Journal of Learning, Vol. 18, No. 1., 2011, pp: 537–550.
Stevens, K.J. From Closed to Open Classes – Repositioning Schools to Sustain Rural Communities, Education in Rural Australia, Vol. 20, No.1, 2010, pp: 1–14.
Stevens, K.J. Perceptions of Educational Opportunities in Small Schools in Rural Australia and Canada, Rural Society, Vol. 19, No. 2. 2009pp: 118-126. http://rsj.e-contentmanagement.com/archives/vol/19/issue/2/
Stevens, K.J (with Karen Goodnough, Marc Glassman, Pamela Osmond & David Dibbon), Exploring a Triad Model of Student Teaching: Pre-service Teacher and Cooperating Teacher Perceptions, Teaching and Teacher Education, Vol. 25, No. 2, 2009, pp: 285-296.
Stevens, K.J. (with Doug Furey), New Systemic Roles Facilitating the Integration of Face-to-Face and Virtual Learning, Online Journal of Distance Learning Administration, Vol. 11, No. 4, Winter, 2008. http://www.westga.edu/~distance/ojdla/
Stevens, K.J. Objective and Subjective Engagement with the Non-Local World by Rural School Leavers, International Journal of Rural Psychology, 2007 (August) pp: 1-13.
Stevens, K.J. (with Louise Starkey), Three Stages in the Digital Integration of New Zealand Schools, New Zealand Annual Review of Education - Te Arotake a Tau o te Ao o te Matauranga i Aotearoa, No. 16., 2006, pp: 105-117.
Stevens, K.J. Rural Schools as Regional Centres of e-Learning and the Management of Digital Knowledge: The Case of Newfoundland and Labrador, International Journal of Education and Development Using Information and Communication Technology, Vol. 2, Issue 4, 2006, pp: 119-127.
Stevens, K.J. (with Della Healey), Student Access to Information Technology and Perceptions of Future Opportunities in Two Small Labrador Communities, Canadian Journal of Learning and Technology / La Revue Canadienne de l'Apprentissage et de la Technologie, Vol. 28, No. 1, Winter, 2002, pp: 7-18.
Editorial
Stevens, K.J. (guest editor with David Dibbon & Howard Doughty), The Innovation Journal - La Revue de l'innovation, Vol 13, No. 2, 2008 (Second Special Issue on Education) http://www.innovation.cc/