Māori and Pasifika students
Find out how to join Te Rōpu Āwhina—Victoria University of Wellington's on-campus whānau for Science, Engineering, Architecture and Design students.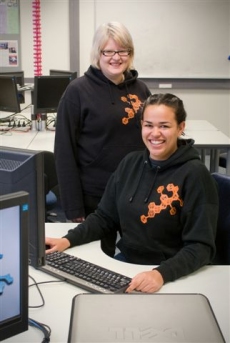 Support for Māori and Pasifika students was previously provided by Te Rōpū Āwhina Whānau, a mentoring programme established at Victoria University of Wellington in 1999, in the Faculties of Science, Engineering and Architecture & Design.
As of 2019, previous support programmes Te Pūtahi Atawhai and Te Rōpū Āwhina have been replaced by Āwhina, a programme for all Māori students, and the Pasifika Student Success team, supporting all Pasifika students.
The focus of these programmes is to encourage future Māori and Pasifika scientists, technologists, engineers, architects and designers in their studies, so they can contribute to Māori and Pasifika development.
Senior undergraduate and postgraduate Māori and Pasifika students act as mentors to ensure first and second year students flourish at university. Whānau rooms with computer access are provided for private study.
A range of fun outreach activities to schools and community groups are run by these groups during the year.
Visit the Āwhina and Pasifika Student Success websites.
Āwhina and Pasifika student profiles
Naiki Pohe-Lomax
BSc in Computer Science and Information Systems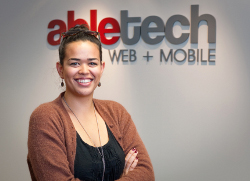 Āwhina mentor
Computer science wasn't Naiki's first choice of study. "I studied modern languages for two years before I took a first year computer science paper and found that I really enjoyed it. The problem solving in software development is addictive, and the results are always satisfying."
Over the summer Naiki worked as an intern at Abletech and was fortunate enough to be offered a permanent role as technical consultant at the end of her internship. She now works full-time and is completing her degree part-time. "I've always wanted to work in web development and Abletech rules. I really enjoy the work I'm doing with Ruby on Rails."
Naiki joined Te Rōpū Āwhina in her second year. "Being both Māori and female in this degree was very daunting. Te Rōpū Āwhina is my on-campus whānau and as a mentor, helping other students to succeed is important to me."
Stephen Leitupo
BSc in Computer Science and Information Systems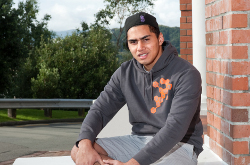 Āwhina mentor
Stephen was born in Wellington but raised in Samoa. He returned to Wellington to start his degree at Victoria University of Wellington, and is currently studying toward a bachelor of science majoring in computer science, more specifically networking and information systems.
Studying at the University has enabled Stephen to understand the technological functions behind the Computing Networking Environment. Initially, he found it difficult being the only Pasifika student in the class and was having trouble dealing with the steep learning curve.
"Te Rōpū Āwhina has definitely helped me in terms of understanding any troubles I've had with my course. For the past four years Āwhina has given me confidence not only in my studies, but in me. Āwhina provides an excellent, supportive environment for Māori and Pasifika students, and I encourage people to become a part of this positive and successful whānau."
Michael Tololi
BE student in Electronic and Computer Systems Engineering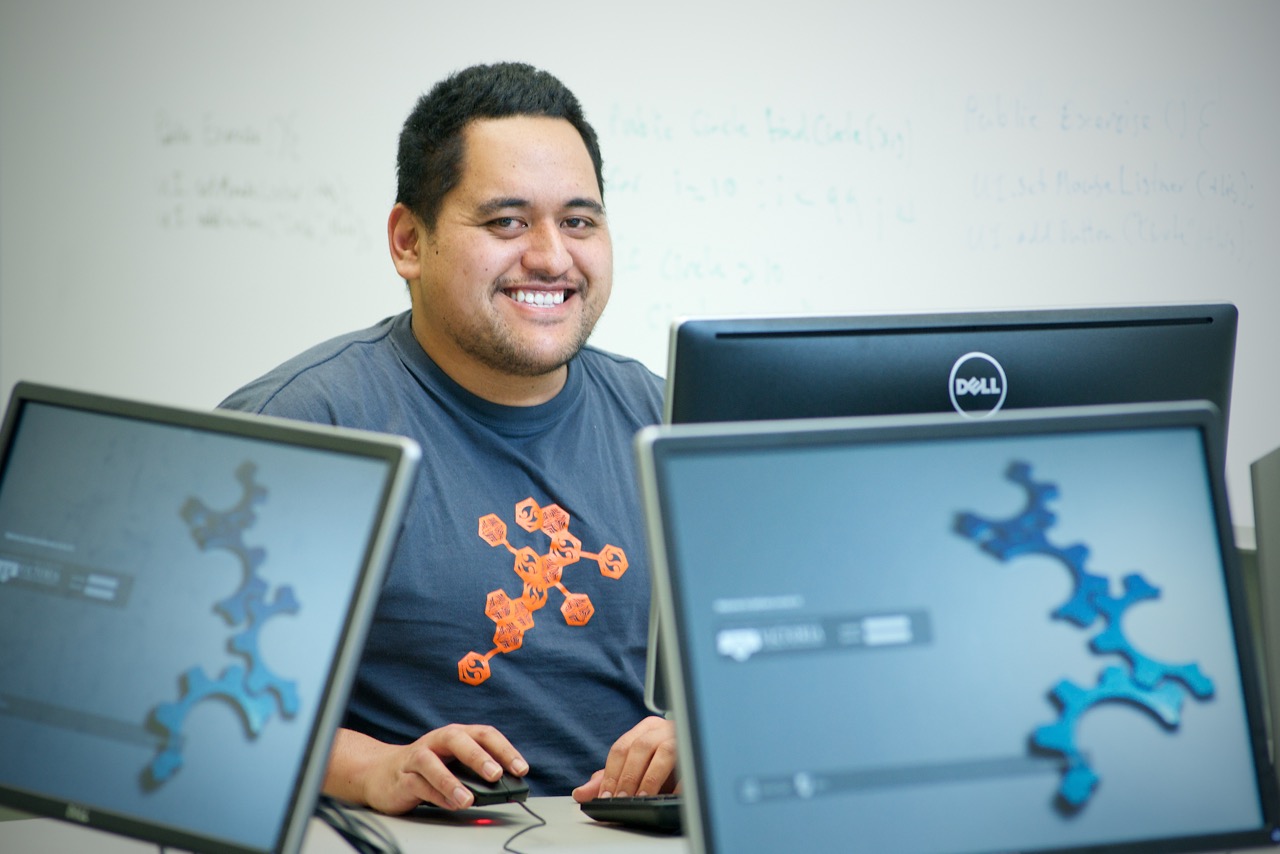 I came from a rough area in Gisborne where there was a lot of bad stuff happening around me. I decided I was going to do better for myself and move to Wellington to go to Victoria University of Wellington. Some say I was destined to be an actor, but I've always been into gadgets and gizmos and interested in how things work.
So, I decided to advance my IT work experience and knowledge by studying. I started off studying Computer Science but switched to Electronic and Computer Systems Engineering because I found it more challenging.
I've had awesome support from my family, but Āwhina has also offered a whānau who've helped me through my first year. I joined Āwhina over the summer and I've had amazing support so far. I've gone from being a C student to an A student.
Grayson Hughes
BE(Hons) student in Electronics and Computer System Engineering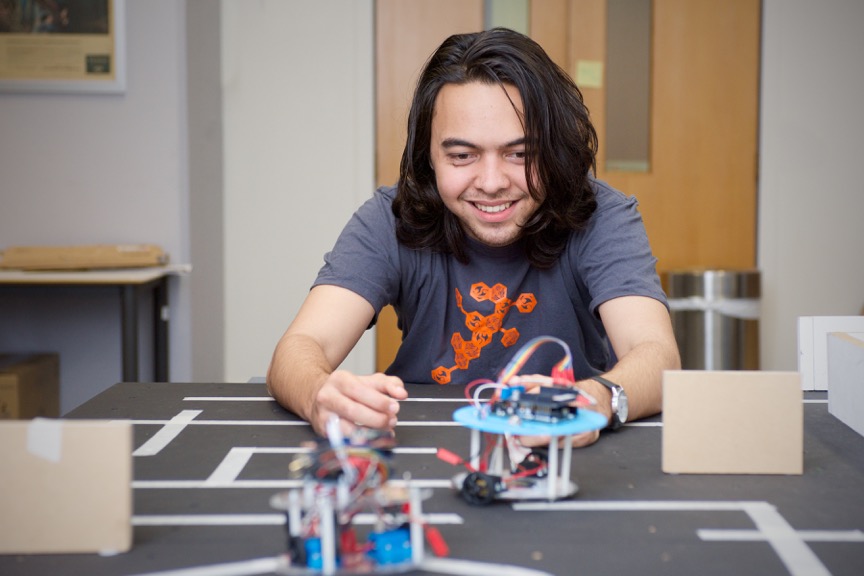 I come from a small village in Samoa where people value and help one another. Not surprisingly, it took me a while to adjust to studying in New Zealand. Everything was different. I chose Victoria University of Wellington because of my interest in coding and robotics. I'm fascinated by the application capabilities of this field. Samoa is a small country and there are many ways that technology can make our lives easier. An important focus of my studies is to help Samoa advance in the ever-accelerating world of technology. Of all the different organisations around the university, Te Rōpū Āwhina is the one that has had the greatest impact on me. Āwhina has helped me keep on top of my coursework. Working with mentors who have the same subject interests as me but who are studying at a higher level encouraged me to meet my own goals. What I like about Āwhina is that we support one another, put back to poor communities and schools and work hard. Āwhina is my home away from home.
Ioritana Tanoi
BE(Hons) student in Software Engineering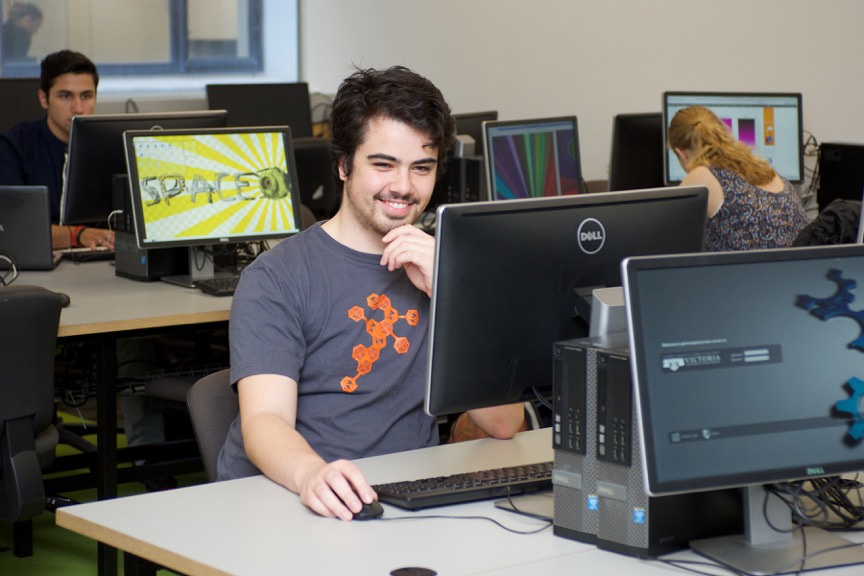 I am of Samoan and European descent. Since I was 15, I knew I wanted to code, but Engineering at Victoria University of Wellington was never what I imagined would be the perfect degree for me. Studying Software Engineering means that every day I get to do what I love and do what I want to be doing as a career.
I don't know what I want to be doing at the end of my degree, but I do know that I want to be coding. Computer graphics, artificial intelligence, web development and app development are all viable career choices through the Engineering programme, and it all sounds fantastic.
Engineering is definitely a challenge, but it's a challenge worth striving for. Now, in my second year, thanks to Āwhina, I get to help ease the challenge for the following year's Āwhina engineers. The 'click' when things start to make sense for someone you're helping is very rewarding and makes the effort worth it.