Volunteers support fellow students
Bachelor of Arts student Jessica Finley wanted to become more involved in the Victoria University of Wellington community outside of her classes, so she became a Vic Volunteer Assistant Walker for Disability Services.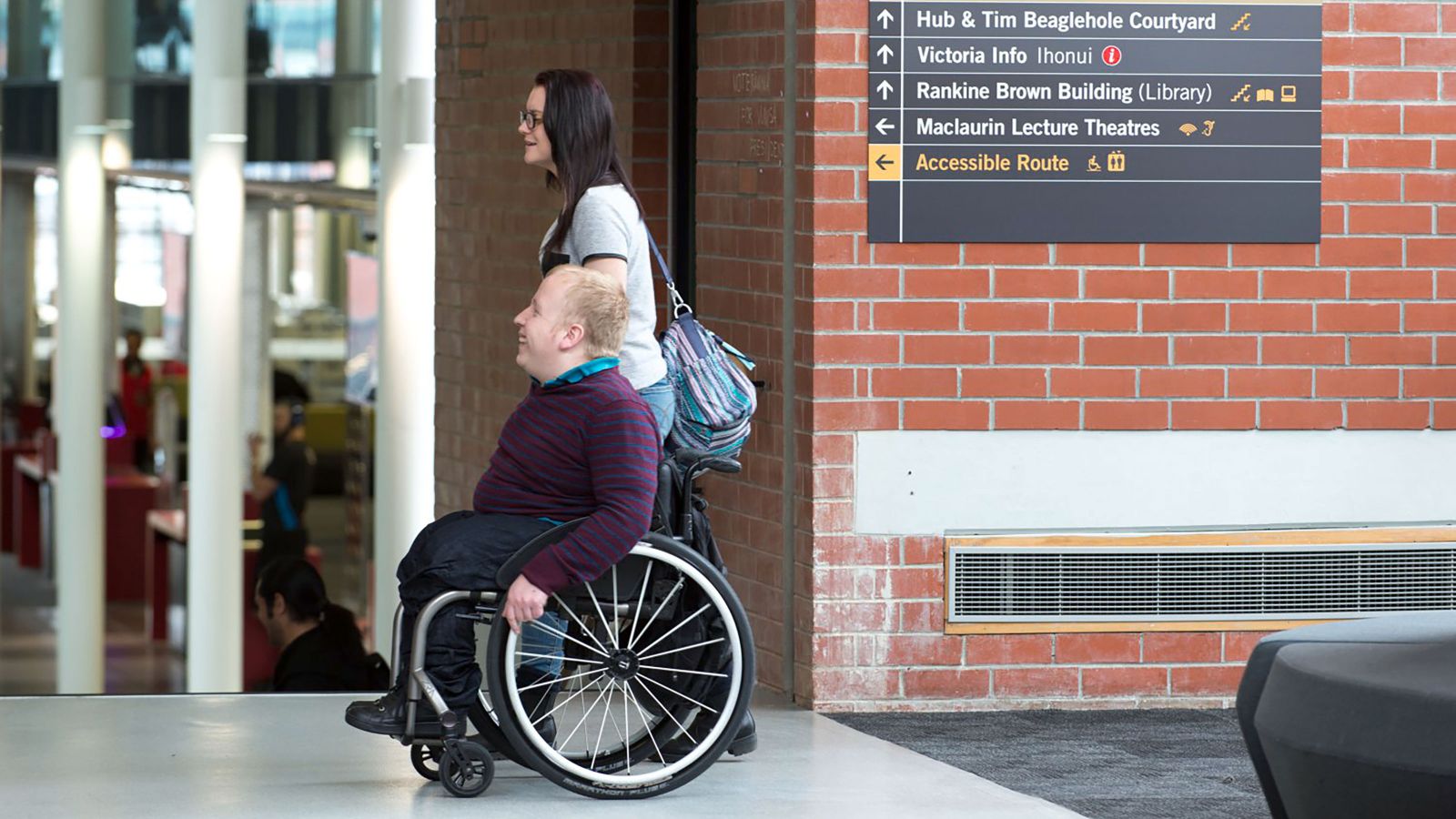 People with disabilities following the University's accessible route.
Having grown up around people with disabilities, she's never thought of treating those with disabilities differently.
"It's so important to ask if someone needs a hand rather than just making assumptions. At the end of the day, we are all people who all deserve respect."
Jessica, who is studying Spanish, International Relations and Education, finds being part of Disability Services a fun and rewarding way to volunteer, meet new people and help other students.
She is one of around 150 Vic Volunteers who supplement the efforts of paid staff at Disability Services to ensure students with disabilities can fully access their education.
As an Assistant Walker, Jessica walks with students between their lectures to make sure people don't bump into them, as well as holding open heavy doors and providing physical support if a student needs it when walking.
Jessica enjoys being able to build relationships with students and the friendships that can come out of the role.
"On the way to lectures, we often have good chats about university, what we got up to in the weekends and our families."
Jessica highly recommends getting involved in a volunteer role. "Even having half an hour spare each week makes a huge difference and it is such a great experience.
"Being a Vic Volunteer for Disability Services is a great way to start volunteering, as it's all on campus and can fit around your schedule."
Disability Services welcomes student and staff volunteers to get in touch for more information on current volunteer opportunities.