Victoria strengthens creative ties with China
A Memorandum of Understanding (MoU) has been signed between Victoria University of Wellington and Jilin Animation Institute (JAI), an animation tertiary institution in China.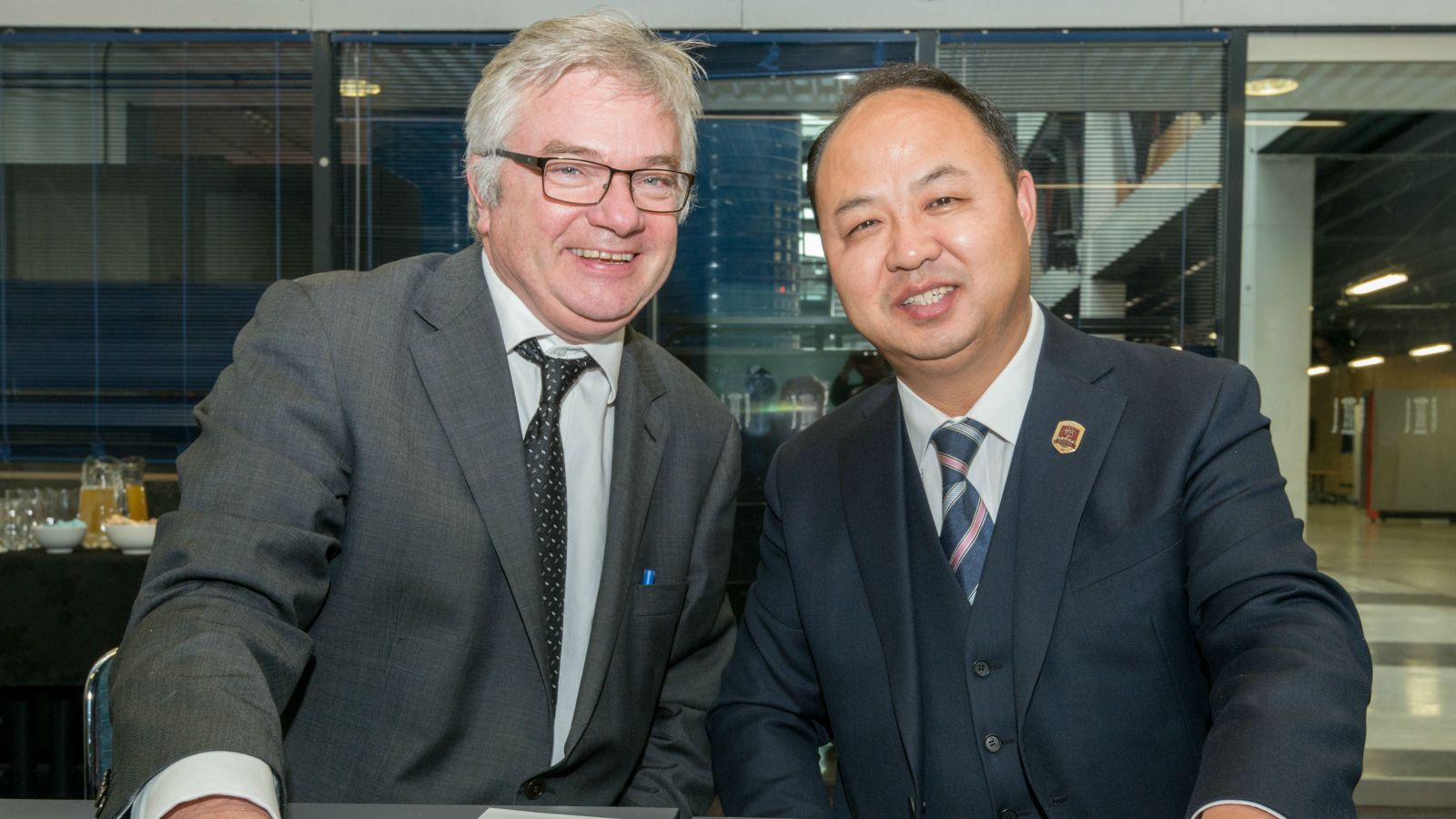 Victoria's Professor Mike WIlson (left) and Mr Zheng Liguo, president of JAI.
Signed by Mr Zheng Liguo, president of JAI, and Julia Innocente-Jones, Victoria's Assistant Vice-Chancellor (International), the agreement formalises the collaboration between the two institutions, exploring the possibilities of student exchanges and furthering initiatives in teaching and research.
The MoU was signed during a visit by a JAI delegation during which opportunities to strengthen ties for undergraduate and postgraduate students were discussed, including the possibilities for Chinese graduates to take advantage of Victoria's two new creative Master's programmes—the Master of Fine Arts (Creative Practice) and the Master of Design Technology.
Professor Mike Wilson, Victoria's Pro-Vice-Chancellor of the Faculties of Science, Engineering, Architecture and Design, says: "This agreement is a welcome addition to Victoria's increasing portfolio of engagement with the Asia-Pacific region. It will be of great benefit to students and staff working in design."
JAI was founded in 2000 and has since expanded rapidly, offering 24 different majors with a current student body of 12,000 from across China.