Connecting indigenous cultures to design education
Indigenous symbols and visual spatial knowledge should be embedded in the teaching of design, says a Victoria University of Wellington researcher.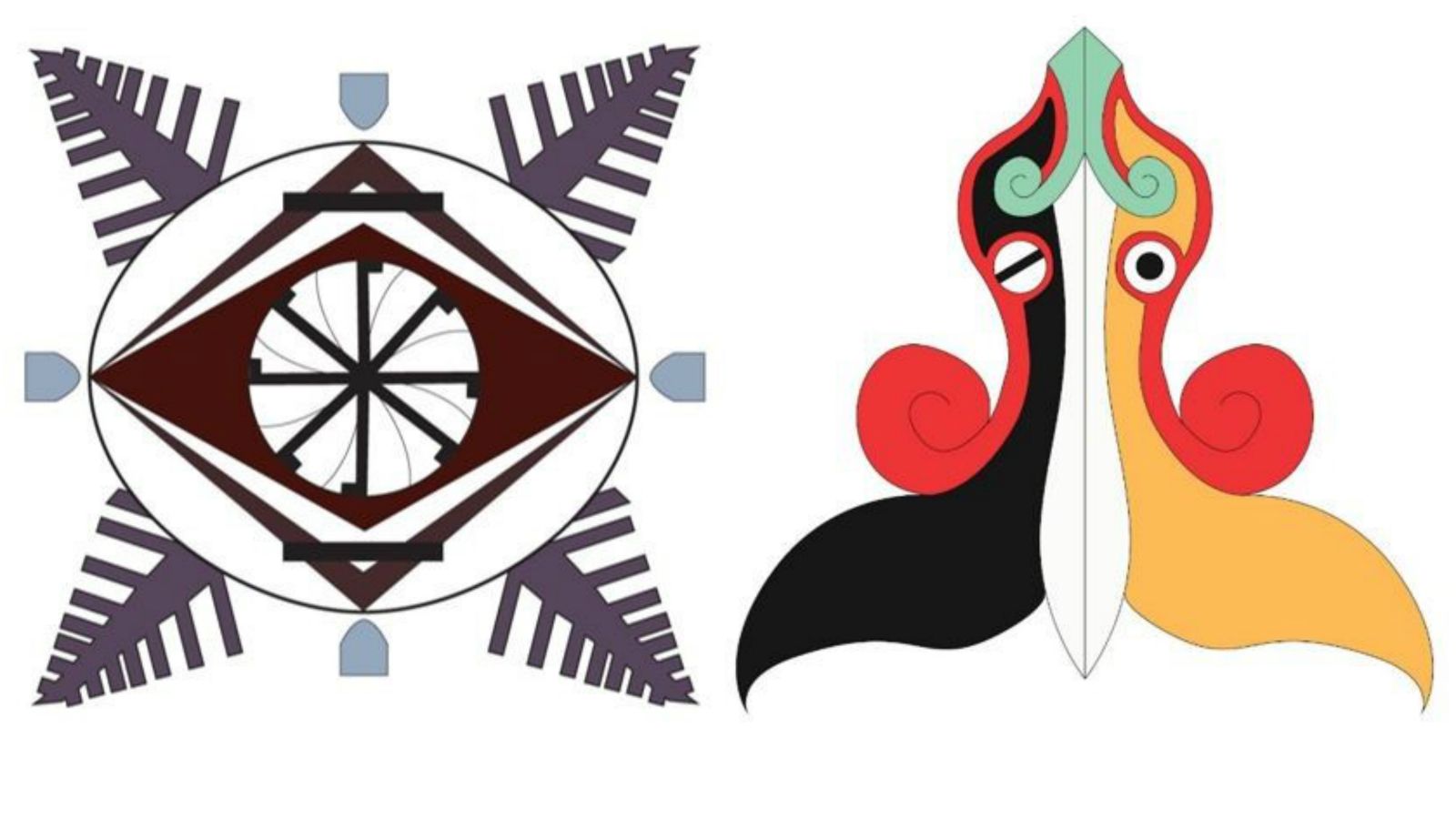 Symbols from First Year Design students
Research by Nan O'Sullivan from Victoria's School of Design investigated the importance of incorporating indigenous ideologies into design education, and how this impacted the scope of design for the students.
Ms O'Sullivan worked with first year design students, asking them to investigate their own cultural legacies. They were then asked to visually express their heritage and use design strategies to develop their concept. She found that the diversity of the students and their differing perspectives encouraged them to think and re-evaluate existing design models and practices.
"Design developed as a discipline in the mid-twentieth century when indigenous culture was regarded as having little to offer. This meant design education has been dominated by a Western approach. Incorporating indigenous ideas and beliefs broadens the forms of expression available."
Of particular importance to the research are the rich visual, spatial languages and narratives in Māori and Pasifika cultures, whose use of visual communication, storytelling and making holds great relevance and opportunity, says Ms O'Sullivan.
"By challenging the current cultural borders taught in design, students can expand their scope of inquiry, but more importantly, they can begin to appreciate that every experience of another culture offers the opportunity to experiment and understand their own a bit better.
"Students become more aware of who they are through design, making them more respectful of cultures, their classmates and identities. In doing so we are creating more diverse and globally aware graduates."
Ms O'Sullivan presented the study, Connecting Indigenous Cultures to Design Pedagogy, at the International Symposium on Electronic Art in Hong Kong earlier this year.
This research is an ongoing project within the School of Design's postgraduate research stream Design and Culture, which is led by Ms O'Sullivan.