Walter Langelaar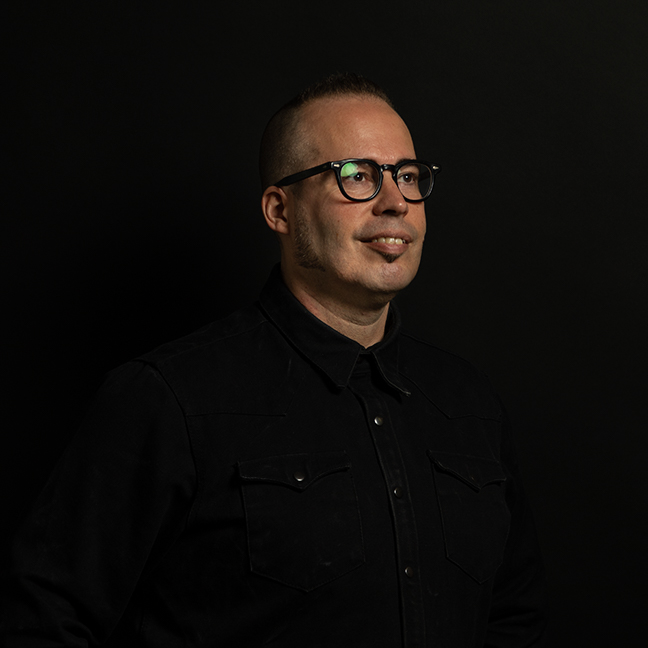 Senior Lecturer
School of Design Innovation

WIG 411, Te Aro Campus, 24-32 Wigan Street
Teaching in 2020
as Coordinator and Lecturer

as Coordinator and Lecturer
Qualifications
MA Piet Zwart Institute Rotterdam, NL
BA AKI/ArtEZ Enschede, NL
Biography
Walter Langelaar is an artist and subcultural activist from the Netherlands. His work in media arts and design questions our digitally networked cultures and infrastructure in varying dimensions through sculpture, installation, online performance and critical intervention. Walter's work is shown in numerous venues across the European and international media arts scene such as transmediale and CTM, Videotage, Medialab Prado, DEAF and v2, FILE Festival, Ars Electronica, iMAL, Montevideo/NiMK, Piksel.no, and in more traditional art institutes such as MuseumsQuartier Vienna, the Hammer Museum, Dokumenta, Jeu de Paume, Casino Luxembourg and Kunsthallen Nikolaj.
Walter studied Fine Art at the AKI in Enschede, graduating with a double major in Conceptual Art and New Media Art, before continuing his studies in Media Design (MA) at the Piet Zwart Institute in Rotterdam, under supervision of Matthew Fuller and Florian Cramer.
He co-founded and ran the medialab and hackerspace avant la lettre moddr_ from 2007 till 2013, which was part of the Rotterdam-based arts podium WORM, Institute for Avant-Gardistic ReCreation. During this time, he also worked as WORMs Media programme director, organizing various events, exhibitions, workshops and parties relating to the (post-)digital avant-garde and its critics. Between 2009 and 2012 he curated and ran a gallery space in the 'Quartier21' segment of Vienna's MuseumsQuartier.
Walter received several awards for his personal and collaborative projects, including the Internet Society (ISOC) award for 'Internet and the Arts', Rene Coelho award, Prix Ars Electronica and the Virtueel Platform 'Best Practice Award'. He held numerous guest researcher, artist in residence and visiting scholar positions, including host organisations such as UCLA Design Media Arts (2011-2012) and the Harvard Graduate School for Design (2015), with most recently an artist in residence position in the MBIE R9 Accelerator (2017) programme.
Walter is an avid user/contributor and strong proponent of Free and Open Source tools and methodology in his research, teaching and practice.
Beyond citations in academic publications, articles about Walter's work have appeared in many news channels, including BBC World, TIME Magazine, Libération, CNN, the Hindu, LA Times and RT.com, as well as in the blogospheres of Furtherfield.org, We Make Money Not Art, Techcrunch, Torrentfreak, BoingBoing, CNET, Lifehacker, Gizmodo and PocketLint.
For a full list of publications, please click here
For more information on specific projects, please click the images below.
Research
Walter's current research is concerned with the plethora of recording devices employed in the post-Snowden spheres of networked interaction design, and how we may subvert the use of these devices from their initial states of surveillance towards new modes of awareness and cultural relevance. More specifically, recent projects involve research into recording capacities of online forms and various other web-based input mechanisms, criticizing their potential as contemporary psychometric tools for performance evaluation, as well as experimenting with possible artistic modifications thereof. Additionally, several projects have involved the use of network auditing and penetration testing hardware and software, including research into contemporary niche-tech subcultures related to these platforms as well as more general hacking and hacktivist practices.
The recently launched SAM project (2017) aims to raise awareness as well as pose critical perspectives on AI cloud infrastructure, blockchains and social media mining while contextualising these tools in relation to contemporary Internet culture, political science and e-governance.
In the School of Design Innovation, Walter supervises the Postgraduate research stream Data.Mine, together with his Media Design colleague Tom White
Teaching
"I believe in the transformative power of the classroom as a creative space, a place for experiment and transferal of knowledge. Connecting Ako, the Māori concept describing a reciprocal learning and teaching relationship, with the Fluxus-founded liberal arts education I myself enjoyed in my undergraduate studies, I have come to conclude that every participating individual brings value to a learning situation, whether they be a student, a tutor, or a lecturer. I believe we have an obligation towards our students to address the relevant topics of our time through our teaching, and to do so with vigor and in uncompromising manner. Similarly, we may expect our students to engage with these topics by contributing their view and interpretation, and I feel very strongly about constructing my courses and project assignments in such a way that they allow the student to do exactly that."
As of July 2016, in addition to the qualifications listed above, Walter completed a Postgraduate Diploma (PgDip) in Higher Education Learning & Teaching at Victoria University of Wellington, rounding of his studies with a special topic on Learning and Teaching with Digital Technology, further establishing his interest in and critical stance towards online/digital learning analytics and the algorithmic futures of education.
Teaching in 2020
as Coordinator and Lecturer

as Coordinator and Lecturer