Catherine Griffiths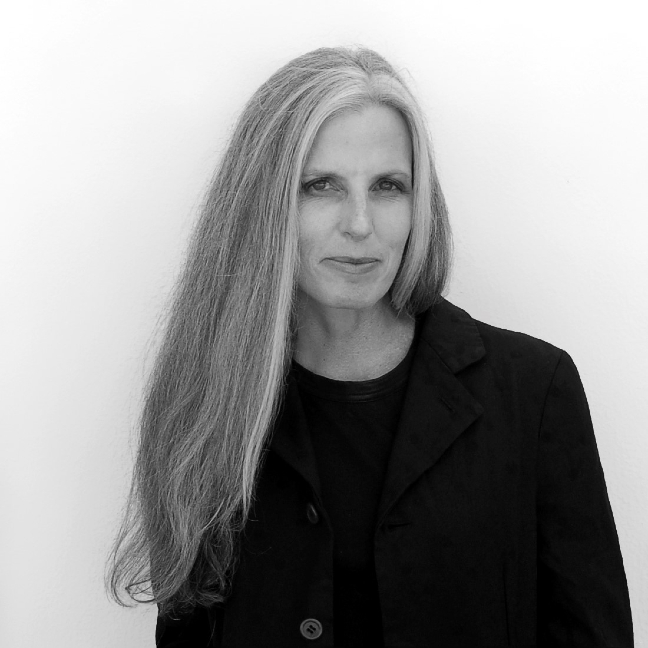 Lecturer in Communication Design
School of Design Innovation

WIG 604, Te Aro Campus, 24-32 Wigan Street
Teaching in 2020
as Coordinator and Lecturer

as Coordinator and Lecturer

as Lecturer
Qualification
Diploma, Visual Communication Design, Wellington Polytechnic, 1986
Certificate, Poupou Huia Te Reo Level 4, Te Wānanga o Raukawa, 2018
Certificate, Te Pokaitahi Reo, Reo Rua, Te Kaupae 3, NorthTec, 2019
Biography
Catherine Griffiths is an Aotearoa New Zealand typographer, designer, artist, educator, writer, activist, feminist. Improvisation is critical to her practice which moves between graphic design, self-publishing, writing on design, and commissioned art installations in public and private spaces. Projects include the Wellington Writers Walk, a series of 15 large-scale concrete text sculptures (2002, 2004); the curation and co-organisation of TypeSHED11 (2009); and her ongoing Vowel Series. Catherine works with other artists, architects and designers, writers, poets, musicians, curators, scientists and engineers, charity groups and community organisations. She is active in the local and international design community, teaches on invitation, delivers lectures and hosts the occasional typ gr ph c workshop out of her studio. As of 2020 she has taken up a full-time teaching position at Te Herenga Waka, Victoria University of Wellington.
Selected works are in the collections of the Stedelijk Museum, National Hangeul Museum in Seoul, Shanghai Institute of Visual Art, Metropolitan Museum of Art Special Collection Library (books), and the Special Collection at the Art Institute of Chicago (books). To date she has exhibited in New Zealand, Chile, France, USA, China and Korea.
Research Interests
My research-based art practice is interdisciplinary and improvisational: ongoing research and experimentation into the language and intellect of typography as a form of expression, in reference to the social, political and cultural landscape. Shift in scale is consistently examined in outcomes from the published format to spatial installation.
Typography

Visual Communication Design

Editorial Design

Exhibition Design

The Artist Book

Self-Publishing

Published Research

Photography and Moving Image

Installation
Statement of Supervisory Interests
I support design-led research and practice with a particular interest in typography, from the artist book to form in space.
Website
Exhibitions
Installations/Interventions
2019 — Catherine Griffiths: SOLO IN [ ] SPACE, The Space Gallery, Shanghai, CHINA
2019 — So far, a map of projects, a drawing, The Space Gallery, CHINA
2016–2018 — Kihi/Kiss, carpet, Wellington Airport, NZ
2012–2018 — Light Weight O, O'Connell Street, Auckland, NZ
2017 — Collidescape, Te Kei, Ara Institute, NZ
2016 — only U know, Lela Jacobs, Auckland AW17, Paris SS17, NZ
2016 — A bespoke display system, New Zealand Institute of Architects, NZ
2014–2016 — Zion Hill Reserve, a pocket-sized park, Auckland, NZ
2015 — Constructed/Projected, Typojanchi, Seoul, KOREA
2014 — typ gr ph c : a series of occasional workshops, Karekare, NZ
2012 — Fifth Movement, Takapuna Beach House, Auckland, NZ
2012 — The Trestle Leg Series, Auckland Harbour Bridge, NZ
2011 — A Hillside Intervention, Athfield Architects, Wellington, NZ
2011 — Sound Tracks, The Dowse, NZ
2010–2012 — Two studios + modest house, with Bruce Connew, Karekare, NZ
2010 — »The Jets«, short film, Paris, FR
2009 — AEIOU, typo/sound installation, Wellington, NZ
2005 — Distance markers, Wellington, NZ
2003 — Ponatahi, a house wrapped in a poem, Wairarapa, NZ
2000–2002/2004 — Wellington Writers Walk, 15 large-scale concrete text sculptures, NZ
Group Exhibitions
2019 — United Korea Flag Project, Gwangju Design Biennale, KOREA
2019 — Present Tense : Wāhine Toi Aotearoa, tour, multiple gallery/public venues, NZ
2017 — John Scott Works (exhibition design), Objectspace + touring, Auckland, NZ
2017 — So far, a map of projects, transitionalfieldwork, Auckland, NZ
2017 — Shanghai Art and Design Exhibition, Liu Haisu Museum, Shanghai, CHINA
2016 — A whakapapa, two lines of women, All Lines Converge, Govett-Brewster, NZ
2016 — Installation with mirror and line, transitionalfieldwork, NZ
2016 — Figures of Speech Display Stand, Make Something, NZ
2015 — Typojanchi 2015, 4th International Typography Biennale, KOREA
2015 — The False Demographic, Blue Oyster Art Project Space, NZ
2015 — The Alphabet Project, Fitchburg, Massachussetts, USA
2015 — Fête du Graphisme 2015, City Poster Project, Paris, FR
2014 — The Hone Tuwhare Project, NZ
2012 — A View From Where I Was Sleeping, Dowse Art Museum, NZ
2012 — memento :: motif, Proyecto de Arte Contemporáneo Alzheimer, Chile
2011 — OLD SCHOOL/NEW SCHOOL, curated by Luit Bieringa, 125 years CoCA Massey, NZ
2011 — Club de Conversation Keyholes, Maquettes for the Floor, Dilana, NZ
2009 — New Zealand Identity: le cadavre exquis, curated by Leonardo Sonnoli, TypeSHED11
2007 — Protest Vessel, 1/2 Price, (collaboration), Norsewear Art Awards, NZ
2006 — Just Hold Me, curated by Jonty Valentine, Objectspace, NZ
2003 — Conversation Pieces, Michael Hirschfeld Gallery, NZ
2000 — Up:date//The Active Eye: Contemporary New Zealand Photography, PhotoForum
Teaching
2020 — Lecturer, School of Design Innovation, Victoria University of Wellington, NZ
2019 — ongoing: Kaitautoko, Design Collaborator, ĀKAU Studio + Foundation, Kaikohe, NZ
2019 — Mentor, Womentor Programme, Global
2017 — Tutor, Porto Design Summer School, PORTUGAL
2014 — 2018: typ gr ph c workshop series, NZ
1997 — 1999: Concepts to Published Work with Bruce Connew, Massey University, NZ
1994 — 1996: In-studio, final semester thesis tutoring, Massey University, NZ
Presentations / Lectures / Workshops
2019 — Speaker/Workshop: Upholding Te Tiriti and diversity in design, Designers Speak (Up) + Ngā Aho, Design for Social Innovation symposium, AUT, NZ
2019 — Speaker: Transformations, Parlour + University of Melbourne, AUS
2019 — Speaker/Workshop: Visual Narratives, School of Design, VUW, NZ
2019 — Panelist: Present Tense : Wāhine Toi Aotearoa, Enjoy Contemporary Art Space, NZ
2019 — Speaker/Workshop: »Solo in [ ] Space«, Shanghai Institute of Visual Arts, CHINA
2019 — Panelist: Present Tense : Wāhine Toi Aotearoa, Ilam Campus Gallery, NZ
2019 — Panelist: Present Tense : Wāhine Toi Aotearoa, Laurel Projects, NZ
2019 — Speaker/Workshop: Present Tense : Wāhine Toi Aotearoa, RAMP Gallery, NZ
2019 — Curator, organiser: Present Tense : Wāhine Toi Aotearoa project + exhibition, NZ
2019 — Speaker: Type Directors Club exhibition, St Paul St Gallery 3, AUT, NZ
2018 — Founder: Designers Speak (Up); co-founder, Directory of Women Designers, NZ
2018 — typ gr ph c ... #6, Format Limited, CG with Hamish Muir (UK), NZ
2017 — Speaker: Shanghai Art and Design Exhibition, CHINA
2017 — Speaker: CASS: A SERIOUS HOLIDAY, NZ
2017 — Tutor: Porto Design Summer School, PORTUGAL
2017 — Speaker: International Symposium on Typography, RMIT + NGV, AUS
2016 — Speaker: in conversation with Len Cheeseman, City Gallery Wellington, NZ
2016 — Panelist: PhotoBook NZ Festival, NZ
2015 — Speaker: Typojanchi 2015, 4th International Typography Biennale, KOREA
2015 — typ gr ph c ... #5, Speech Practice, CG with online guests (NL), NZ
2015 — Juror: Gareth Morgan flag competition design jury, NZ
2015 — typ gr ph c ... #4, work out work, CG with Tino Grass (DE), NZ
2014 — 2015 — Advisory Board: Typojanchi, pre-Biennale, KOREA
2014 — Speaker: Art + Book Symposium, opening lecture, Dunedin, NZ
2014 — Speaker: A Slight Return, (Graphic) Design School School Symposium, Cass, NZ
2014 — typ gr ph c ... #3, Friday the 13th, CG with Warren Olds (NZ), NZ
2014 — typ gr ph c ... #2, Stencil/Stencilled, CG with Paul Barnes (UK), NZ
2014 — typ gr ph c ... #1, A Type of Improvisation, NZ
2013 — Speaker: Think Outside, Design Minds, Asia Pacific Design Library, AUS
2011 — Speaker/Workshop: A Type of Improvisation, Design Assembly, NZ
2010 — Speaker: Together, Alone, Designers Speak National Tour, NZ
2009 — Curator/Co-organiser (with Typevents Italy): TypeSHED11, NZ
2009 — Speaker: Beautiful World of Typography, Govett-Brewster, NZ
2008 — Speaker: Alaska Design Forum, Anchorage and Fairbanks, USA
2007 — Juror: Typography, D&AD Global Awards, UK
2006 — Speaker: Arts Institute of Bournemouth, UK
2006 — Speaker: Fast Type, Slow Type, Birmingham, UK
2006 — Speaker: SPARK, International Festival of Media, Arts and Design, NZ
2005 — Organiser/Speaker: inaugural Designers Speak, NZ
2005 — Speaker: I live at the edge of the universe, ATypI Helsinki, Finland
2005 — Book reading and interview: Typeradio, ATypI Helsinki
2004 — Juror: 20under40 annual ideas competition, Architecture Centre, NZ
2003 — Juror: BEST Design Awards, NZ
2003 — Speaker: (x)periment, Adelaide, Australia
2002 — Speaker: Landscape Design Conference, Wellington, NZ
2001 — Panelist: Judging a Book by its Cover, Auckland Writers Festival, NZ
Selected Publications
Published in—
(Books)
2013 — Lettering Large: The Art and Design of Monumental Typography, Steven Heller/Mirko Ilić, Monacelli Press, USA
2013 — LetterScapes, Anna Saccani, Thames and Hudson, UK
2013 — New Graphic Design, The 100 Best Contemporary Designers, Fiell, UK
2009 — Small Studios, published by HESIGN, Germany
2007 — Typo — the beautiful world of fonts, Fabiola Reyes, MONSA, Barcelona
2006 — Lettere Nascoste (Hidden Letters), James Clough and students, Milan, Italy
(Journals/Magazines/Blogs)
2019 — Art Zone Self-Portraits, NZ: AEIOU, Emilie Hope/Francesca Emms
2019 — It's Nice That, UK: Designers Speak (Up) gives visibility to the "unsung diversity" of Aotearoa design, Jyni Ong
2014 — Art New Zealand #150: Catherine Griffiths, Body, Mind, Somehow ..., Gregory O'Brien
2013 — Desktop, Australia: cover design and feature interview, Heath Killen
2011 — Typographic 69: The Australian Issue, ISTD
2006 — Print, USA: feature, Life in Italics, Helen Walters
2006 — Digit Magazine, UK: Believe the Type2006 — The Big Idea, NZ: profile
2005 — Leafsalon, NZ: Taking the Walk, Kathy Hunter
2005 — Ben Weiner: I live at the edge of the universe: refreshing the connection between the environment and typography, Ben Weiner
2005 — Typeradio, NL: book reading and interview, ATypI Helsinki
2005 — The Dominion Post, NZ: A Letter Collector, Ann Packer
2004 — New Zealand Home & Entertaining: Poetic Licence, Sarah Catherall
2004 — Urbis Design Annual, NZ: Cinema of Light, Marion McLeod,
2003 — Artichoke magazine, Australia: Writing by Types, Justine Clark
2003 — RNZ Bookmarks programme: Ponatahi House, interview
2003 — Booknotes, NZ: The Author's Silent Partner, Diana Meads
2003 — Dreamcatcher, UK: The Wellington Writers Walk by Peter Farrell2002 — Urbis Design Annual, NZ: Sculptural Words, Carole van Grondell
1999 — Prodesign, NZ: Absolutely Positively Fixed-Up, Carole Van Grondelle (Wellington City Council Corporate Identity and Brand)
1997 — Prodesign: The Brand Victorious – Moving with the Times, Sarah Brown (Victoria University of Wellington Brand)
1996 — Prodesign, NZ: Hurricane Warning, (Hurricanes Super 12 Ruby Campaign)
Published writings—
2019 — Figures That Don't Add Up, Eye Magazine Blog, UK
2018 — 1997–2017, 43 Black Pins, 40 men, 3 women, The Spinoff, NZ
2018 — Peace, Word—Form, Australia
2015 — A meditation (Sir Ian Athfield, 1940—2015), Architecture Centre, NZ
2015 — typ gr ph c, Strips Club, NZ
2013 — FF ThreeSix (typeface review), Typographica, USA
2012 — Truly No Idea, Desktop magazine, Australia
2012 — Look for the Purple Lining, Eye Magazine Blog, UK
2011 — Shots in the Air, Eye Magazine Blog, UK
2011 — John & Eye (feature), Prodesign, NZ
2011 — Quite a Blast (conference review), Prodesign, NZ
2009 — Locating Our Feet, TypeSHED11, Threaded magazine, NZ
2007 — Notes on Feijoa (typeface review), Prodesign, NZ
Awards
2017 — Finalist, The Gentle Hand + The Greedy Eye, Cornish Family Prize, NGV, AUS
2017 — Pinnacle Award, The Gentle Hand + The Greedy Eye, AGDA Awards, AUS
2016 — Judges' Choice, The Gentle Hand + The Greedy Eye, AGDA Awards, AUS
2016 — Gold Pin, Local Architecture Awards Display Stand, Best Design Awards, NZ
2016 — Bronze, Zion Hill Reserve, Best Design Awards, NZ
2016 — Bronze, The Gentle Hand + The Greedy Eye, Best Design Awards, NZ
2015 — Winner, Bates Smart Award Media in Architecture, Parlour Guides, AUS
2015 — Shortlisted, ParlourLIVE!, Venice Architecture Biennale, Australia
2015 — Certificate of Excellence, »Self-portrait in C«, Type Directors Club, USA
2014 — Winner, submission for a pocket-sized park design, Auckland, NZ
2013 — Shortlisted, Point of Distance, Venice Architecture Biennale, NZIA
2013 — Bronze, »The Trestle Leg Series«, BEST Awards, NZ
2012 — Winner, submission for a light sculpture, O'Connell St, Auckland, NZ
2012 — Honorable Mention, »AEIOU«, Zgraf 11, Zagreb, Croatia
2010 — Gold Pin, »For the record«, TypeSHED11 book, BEST Awards, NZ
2010 — Silver, I Must Behave, artist book, BEST Awards, NZ
2010 — Bronze, »AEIOU, a typo/sound installation«, BEST Awards, NZ
2010 — Gold Medal, »For the record«, TypeSHED11, Pride in Print Awards, NZ
2009 — Best Cover, A Short History of Photography, BPANZ Book Design Awards, NZ
2009 — TypeSHED11 voted Best Design Event of the Year, Urbis Magazine, NZ
2008 — Finalist, Books, Stopover, D&AD Global Awards, UK
2006 — Recognition for Contribution to the Environment, Architecture Centre, NZ
2003 — Finalist, Typography, Wellington Writers Walk, D&AD Global Awards, UK
2003 — Winner, Environmental Graphics, Ponatahi House, BEST Awards, NZ
2002 — Winner, Environmental Graphics, Wellington Writers Walk, BEST Awards, NZ
2002 — Winner, STRINGER Award, Wellington Writers Walk, BEST Awards, NZ
1999 — Best in Show, On the way to an ambush, Strathmore Graphics Gallery Award, USA
1994 — Gold Medal, The $4billion Sheep, Pride in Print Awards, NZ
Professional Affiliations
2018 — present: Founder: Designers Speak (Up); co-founder, Directory of Women Designers, NZ
2015 — present: Advisory Board Member, Whitecliffe College of Art and Design, NZ
2008 — present: Member, The Printing Museum, NZ
2006 — 2014: Member, Type Directors Club, NYC
2006 — Professional Member, International Liaison Group Arts Institute of Bournemouth, UK
2003 — 2010: Professional Member, DINZ