Developing a portable MRI
Victoria University of Wellington's Robinson Research Institute and School of Design Innovation have joined forces to create the world's first portable MRI scanner prototype.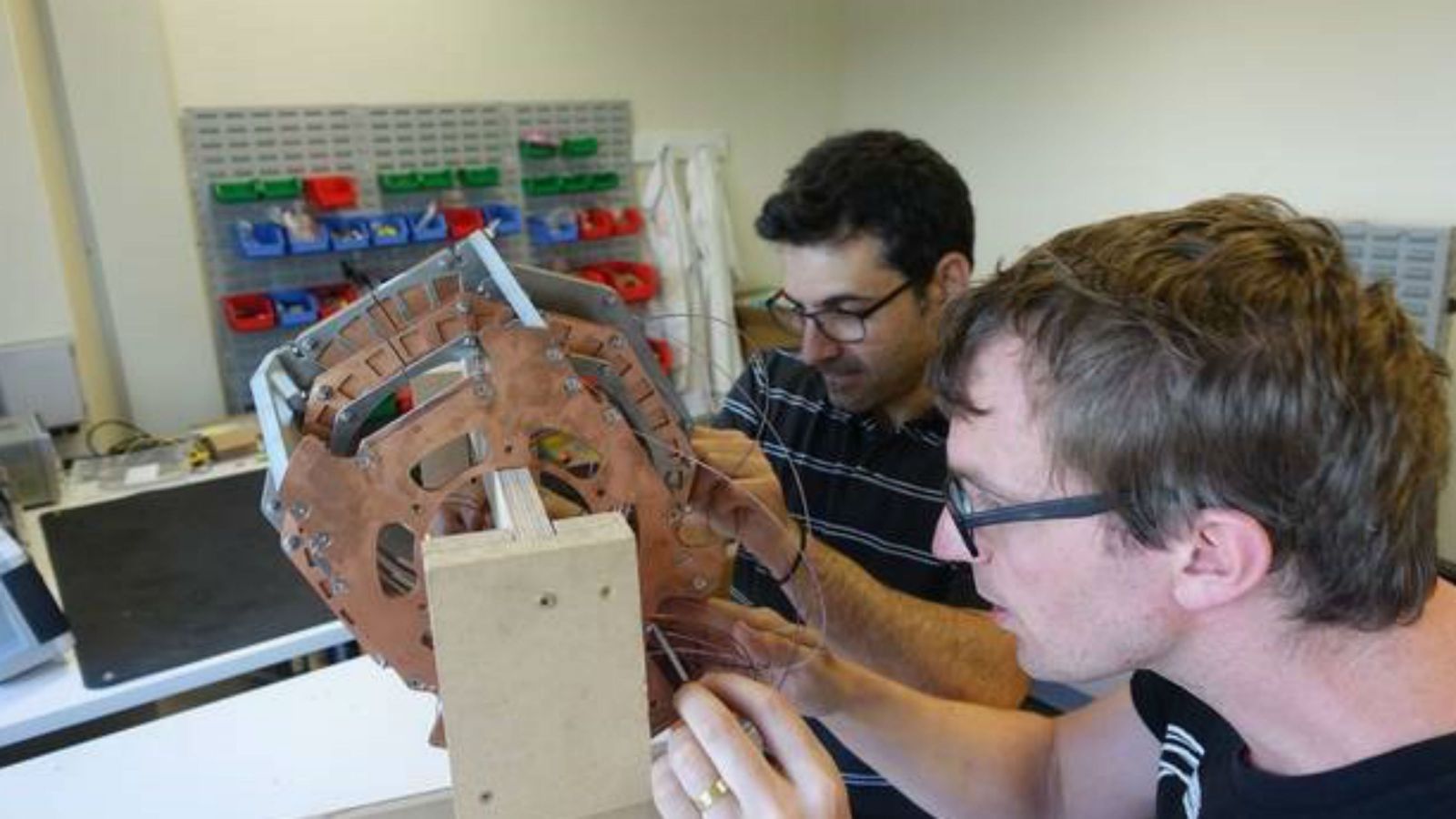 Intended for use outside clinical labs, the helmet-style design has the potential for MRI scanning to be conducted anywhere there is electrical power.
Ben Parkinson, Senior Engineer at the Robinson Research Institute approached Dr Edgar Rodriguez, Programme Director at the School of Design Innovation in 2017 to discuss a potential design collaboration for a novel sit-up MRI scanner.
Mr Parkinson's research into the reduction of magnets used in MRI machines enabled the possibility of a portable scanner. But it required a design that was user friendly to both the patient and MRI technicians using it.
The School of Design Innovation was challenged with coming up with a suitable design that would immobilise the head to the extent demanded for clinical quality MRI acquisition, while allowing the subject to sit comfortably in an upright position.
Motion-capture cameras normally reserved for use in motion pictures were used during testing to measure the subject's head movements. Local experts in the car racing industry were brought in to design a suitable seat.
The final prototype has the potential to deliver faster diagnoses in emergency departments. It may also be able to scan patients who have medical or electronic devices embedded in their bodies and who are unable to be scanned in traditional machines.
A window has also been embedded in the helmet enabling the subject to see around them. This reduces the feelings of discomfort and claustrophobia often associated with larger machines.
"Having an MRI can be an uncomfortable and claustrophobic experience, so we worked on a new design that made them less stressful. This new approach could be a real game-changer for clinicians and patients alike," says Dr Rodriguez.
Mr Parkinson says having designers embedded in the project from the beginning has been instrumental to delivering a technical solution that has taken into account how people will interact with that solution.
"So often, I've focused on delivering a technical solution without necessarily taking into account how people will interact with the solution," says Mr Parkinson, "This is critical, because both points of view will be required to determine how successful the overall solution will be."
The Robinson Research Institute is part of a consortium headed by the University of Minnesota and includes Columbia University, Massachusetts General Hospital, Yale University, and Universidade de Sao Paulo who are working towards having a final design ready for clinical trials by 2021.