Ngā Tautiaki o te Waonui a Tāne
The School of Design has contributed to the display of lights in this year's LUX Light Festival on the Wellington waterfront.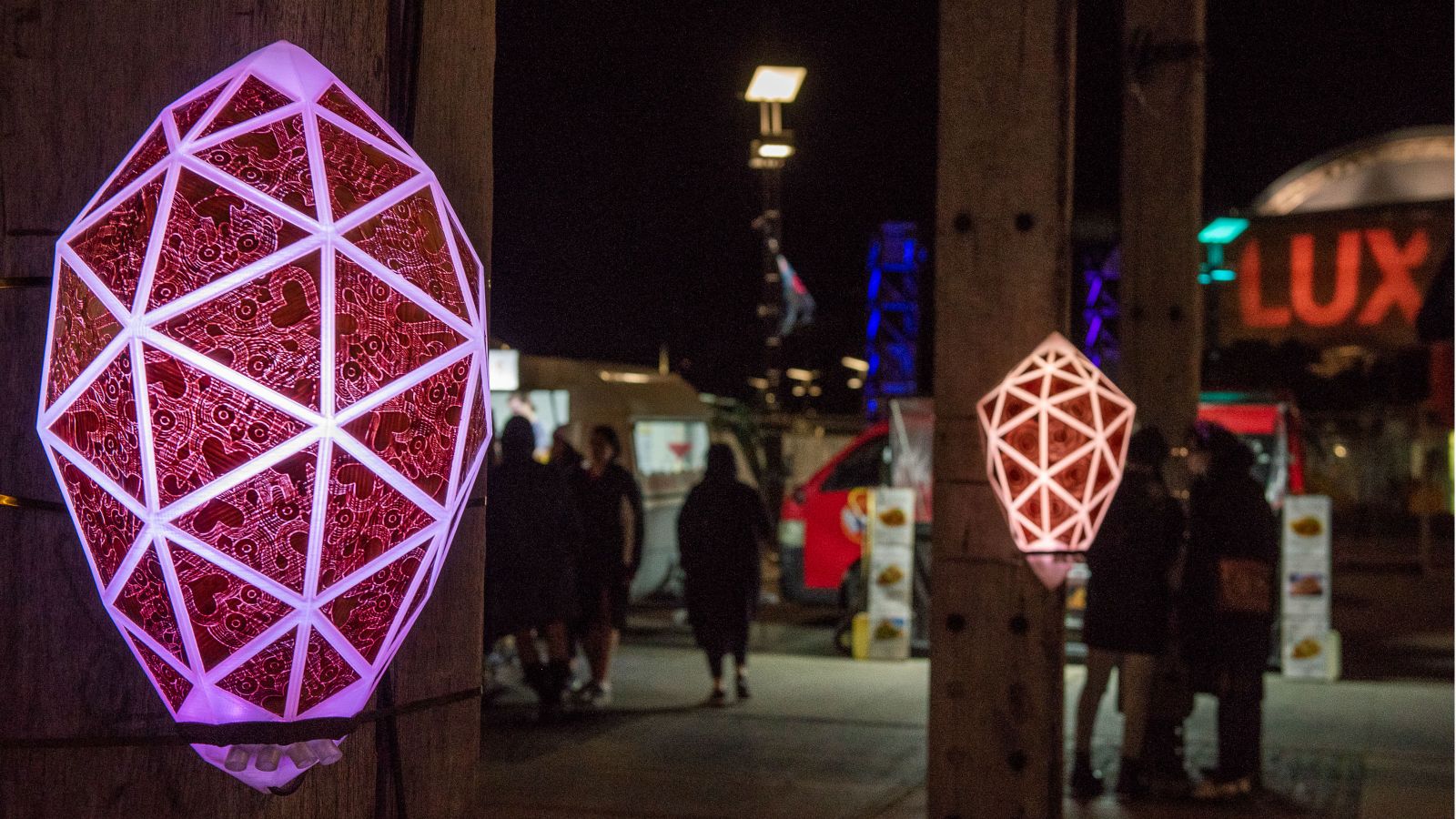 An installation in Odlins Plaza features small geometrical lights decorated in Māori designs, glowing from their fixed positions on the timber pou.
Ngā Tautiaki o te Waonui a Tāne is an exhibition by lecturers David Hakaraia and Ben Jack and recent Bachelor of Design Innovation graduate, Paora Douglas from the School of Design. In English, it translates to "The guardians of the great forest of Tāne."
​The lights reference Te Ao Mārama, the World of Light. They represent kaitiaki (guardians) and are scattered in the timber forest of Tāne in Odlins Square. This area welcomes the people into the LUX festival, and the idea of greeting was part of the inspiration for the display.
"Lights are usually just to light up a space, but with these there is an interactive and personal element. The sounds and lights are set on sensors, so that as people approach the kaitiaki they activate," says David. "The kaitiaki glow from afar, drawing you closer, revealing themselves as you journey through this urban forest.
"Each kaitiaki has an associated sound – a karakia, a Pao (similar to a karanga), the sound of breathing to represent the breath of life like in a hongi, a heartbeat, the sound of Māori nose flutes. Some are loud but others are quieter, and you have to lean close to hear them.
"It creates a personal connection between people and the lights, the guardians."
The 2018 LUX Light Festival is on from 18 to 27 May 2018.