Design Technology scholarship awarded
Nicola Yeo's outstanding design portfolio has won her a scholarship to cover her tuition fees in the new Master of Design Technology.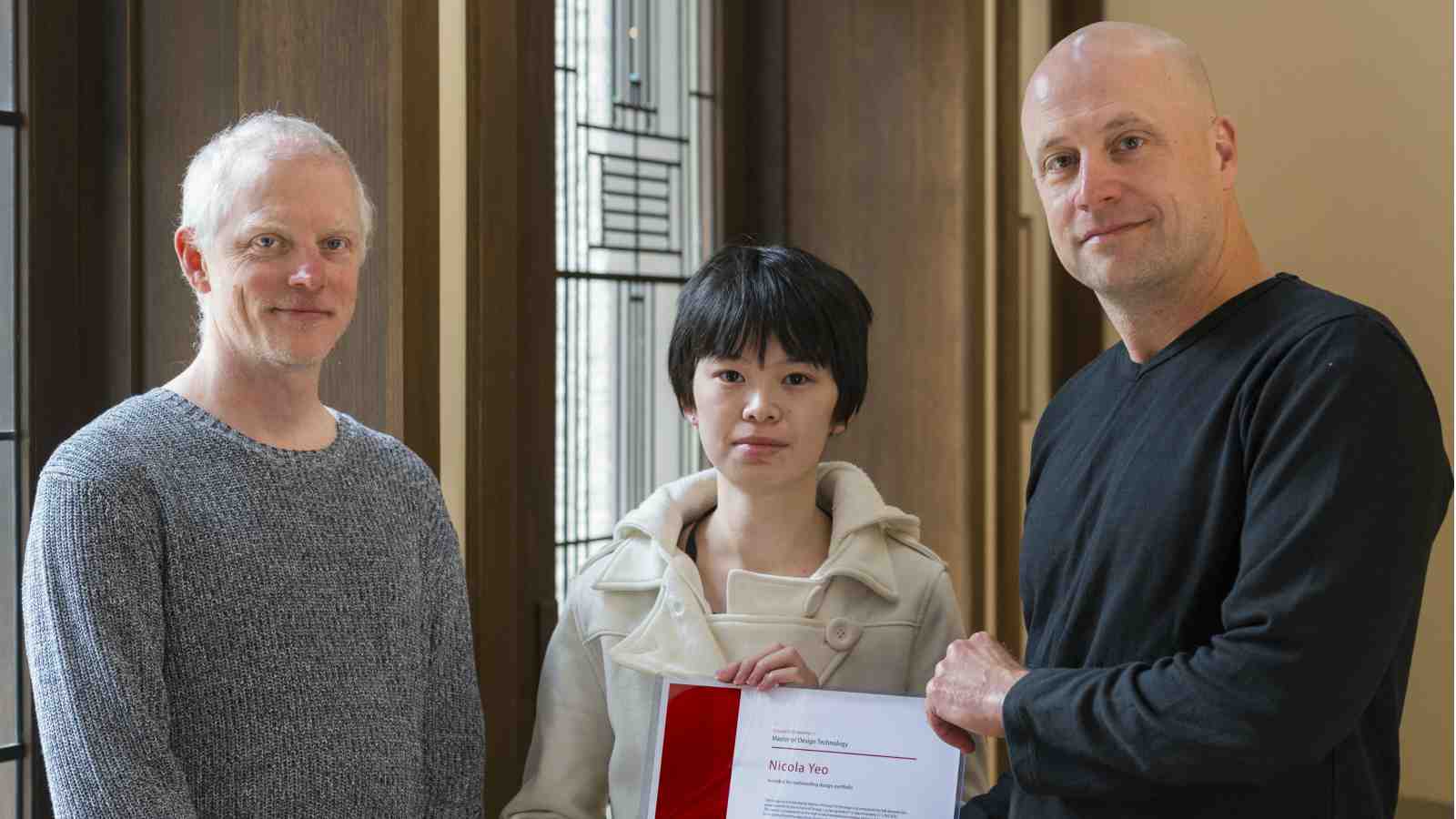 Weta Digital's Kevin Romond, Nicola Yeo and Head of School of Design Doug Easterley
Applications were considered by Victoria University's Head of School of Design, Doug Easterly and Kevin Romond, FX Supervisor at Weta Digital and part-time lecturer in the School of Design.
Doug Easterly says, "It was a tough decision. Everyone had amazing points of creative distinction in their portfolios, but Nicola's breadth of work and level of ambition gave her an edge."
Nicola is looking forward to the course, "I'm passionate about animation and the MDT course was described as very practical and skills focused, which is something I really like to see in design courses. I look forward to the rest of this year."
The Master of Design Technology is a one-year, full-time master's degree that will provide students with the skills needed to work effectively in highly technical design professions such as game design, Visual Effects (VFX), exhibition design and multimedia design.
The course will be taught at Victoria's Miramar Creative Centre. A new state-of-the-art facility in the heart of Miramar's film sector.