CMIC director gave a keynote talk at Daejeon Visual art-tech Awards
Taehyun Rhee, Director of CMIC, gave a keynote talk titled "Cinematic XR - Teleport into the Video" at Daejeon Visual art-tech Awards in Korea.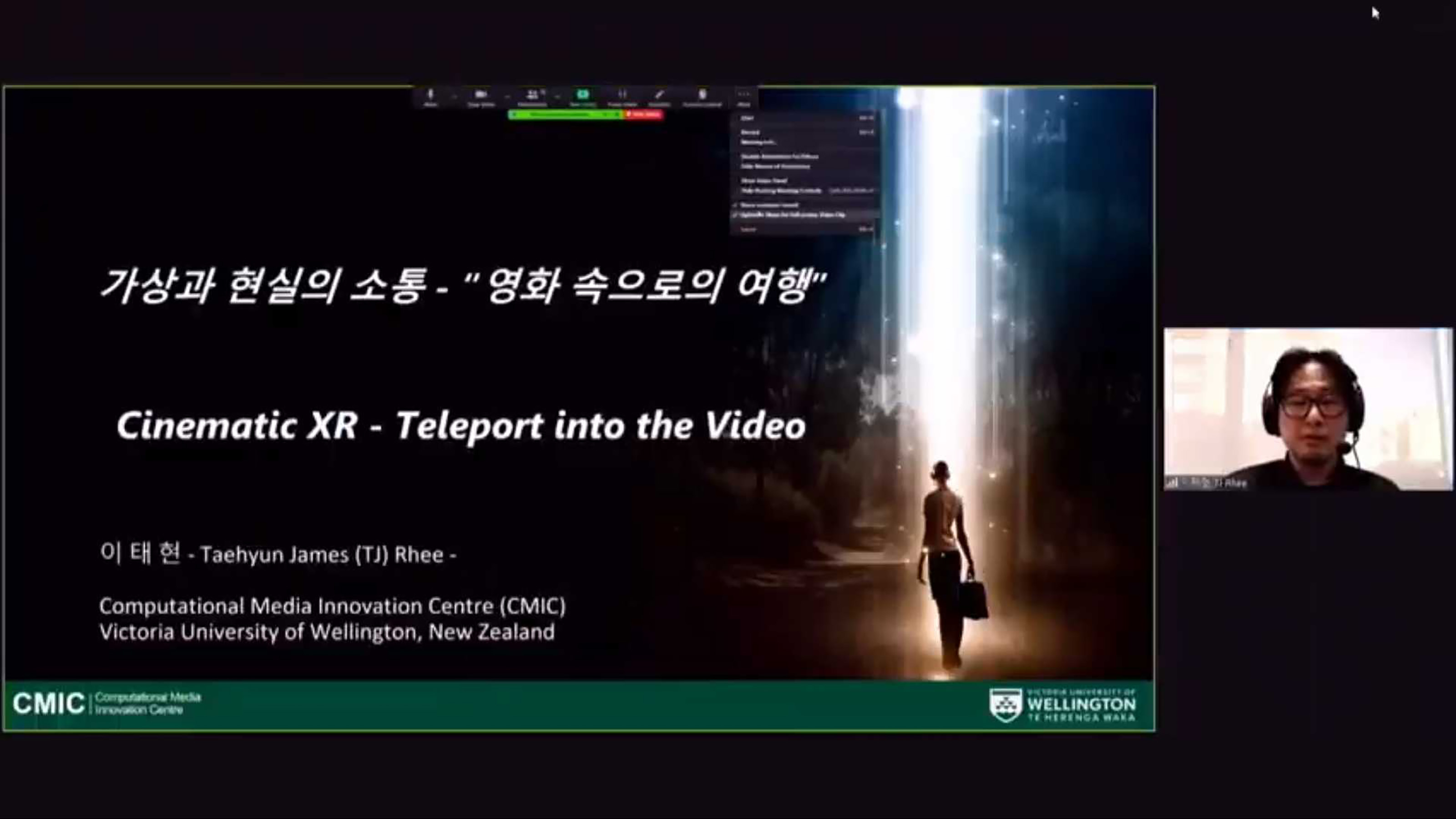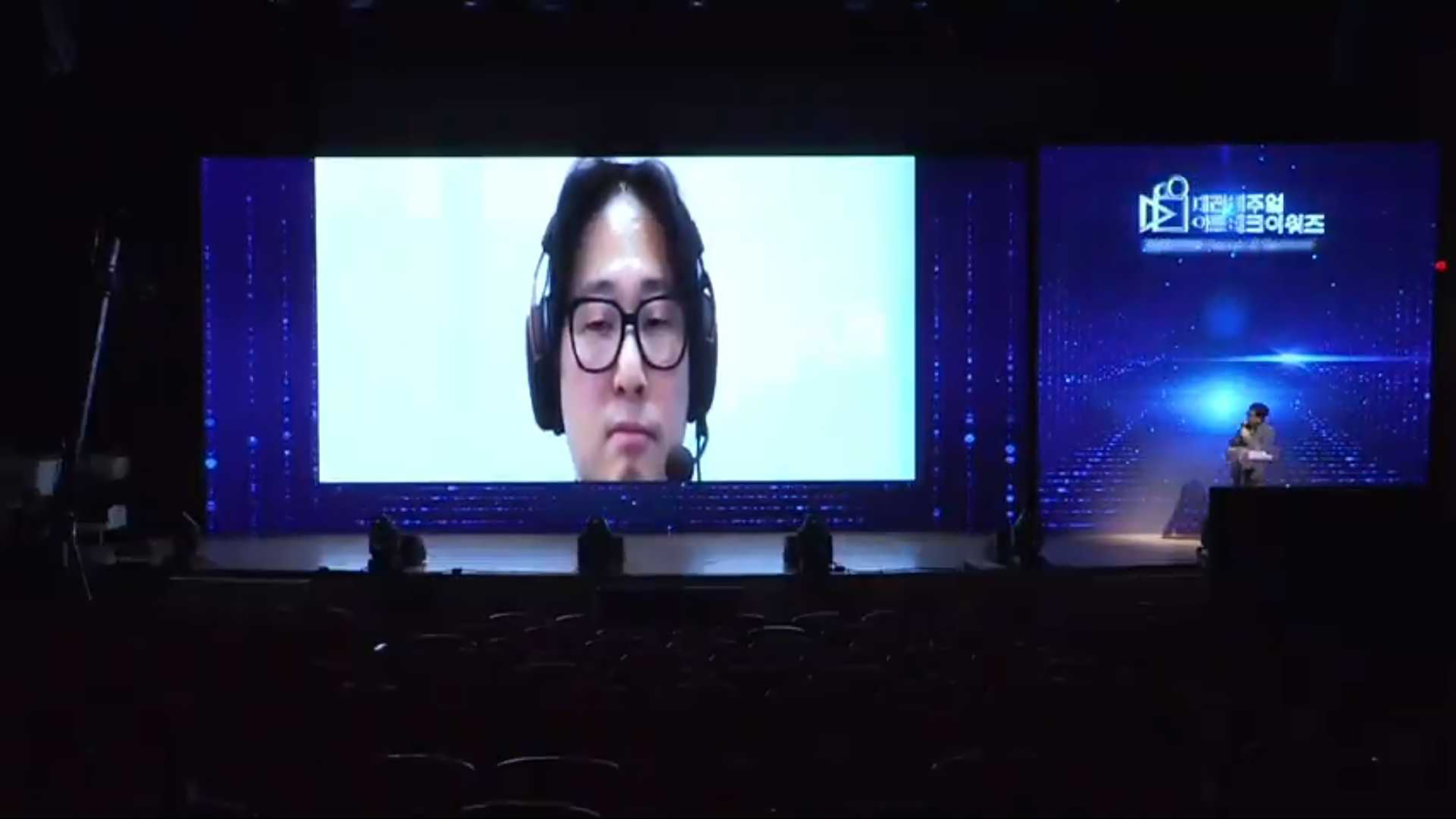 CMIC director, Taehyun Rhee introduced cases of building an industry-academic infrastructure related to computer graphics in Wellington, the capital of New Zealand, which is well known for its special filming, movie and advertising with special effects technologies set in pure nature.
He also shared future media convergence technologies and research based on this. In particular, Immersive, Interactive, Intelligent media technology and its development trends, and introduced a new concept of Cinematic XR technologies and platforms that can be built through their convergence.
He showed examples of contents produced using immersive and interactive technologies that can interact with objects in the video. And then, he discussed ways to expand to virtual teleportation and remote collaboration systems applicable to non-face-to-face environments and their potential for future links to the film and media industries.
The event was broadcasted on YouTube Live with 2400 attendees
Keynote title: Cinematic XR - Teleport into the Video
Speaker: Taehyun Rhee
Event: Daejeon Visual Art Tech Awards 2020
Date: October 16 and 17 2020
This year's event was transformed into an online event due to Covid-19. The event was to discover and reward outstanding artists who contributed to the production of film works, which developed Korea's visual effects sectors such as DG×VFX, special filming, art, makeup, and other visual technologies. It was supported by Daejeon Information and Culture Industry Promotion Agency, Daejeon Metropolitan City, Ministry of Culture, Sports and Tour, Korea Creative Content Agency, and Korean Film Council.