Rafael dos Anjos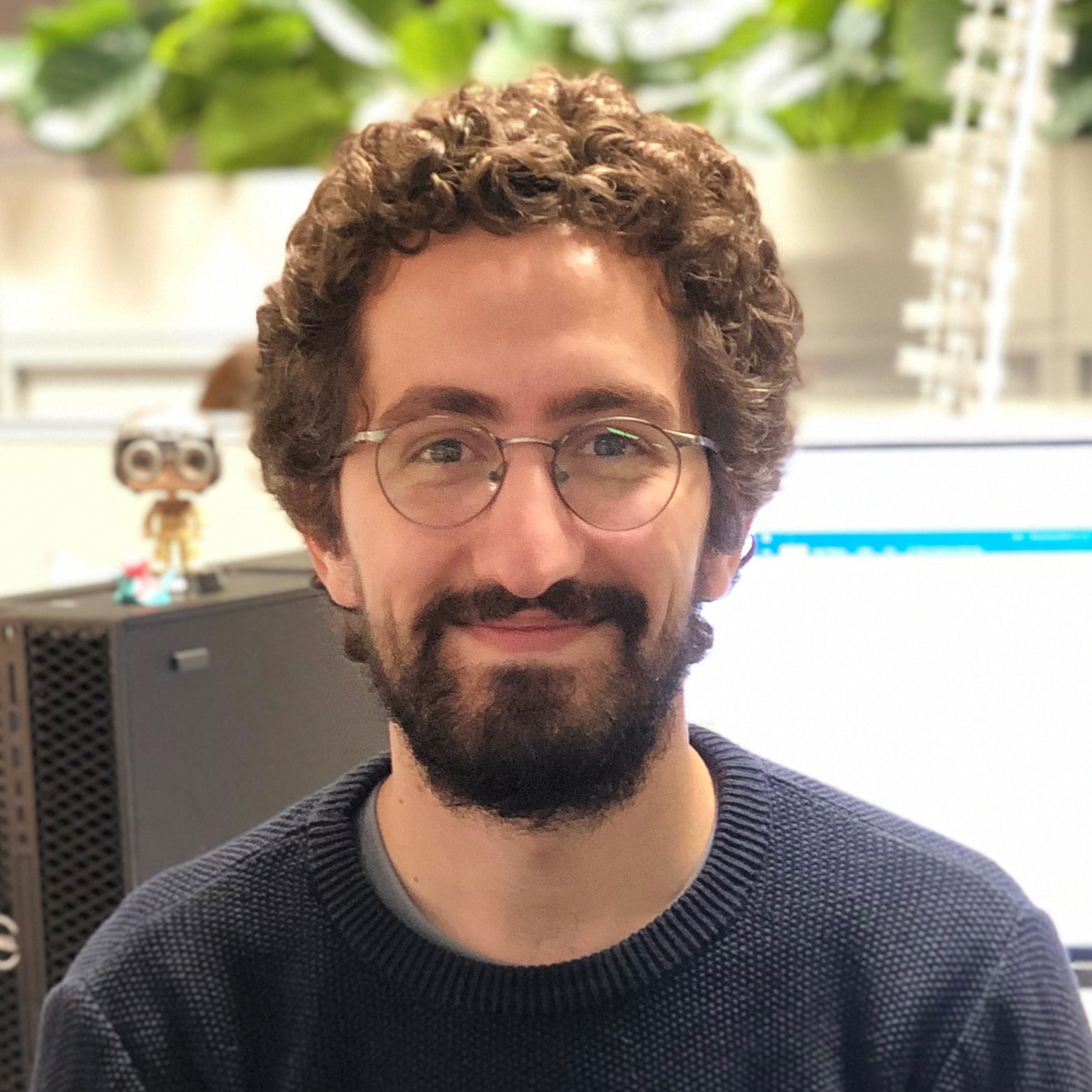 Postdoctoral Research Fellow · CMIC
Computational Media Innovation Centre

NEC 301, Nec House, 40 Taranaki Street Te Aro
Qualifications
BSc, MSc, PhD from University of Lisbon
Research Interests
My current research interests are related to the following topics:
real time rendering
3D capture and reconstruction
image based rendering
virtual and augmented reality.
About me
Dr. Rafael Kuffner dos Anjos is a Postdoc Researcher at CMIC, Victoria University of Wellington. All his studies were at Técnico Lisboa (BSc, MSc, and, most recently, PhD in information systems and computer science). There, Rafael worked with the Visualization and Intelligent Multimodal Interfaces Group at INESC-ID Lisbon, and was a part of the BlackBox Lab at FCSH-NOVA.
While his PhD research was focused on image-based rendering, he used this work at VIMMI to collaborate with HCI researchers on VR and AR topics, and worked with the performance arts community in the BlackBox lab.
More details can be found on Rafael's personal website.
Recent Publications
Augmented Virtual Teleportation for High-fidelity telecollaboration
T. Rhee, S. Thompson, D. Medeiros, RK dos Anjos, A. Chalmers
IEEE VR 2020, Journal Track, TVCG Paper
Asymmetric Interaction between HMD Wearers and Spectators with a Large Display
F. Welsford-Ackroyd, A. Chalmers, RK. dos Anjos, D. Medeiros, H. Kim, T. Rhee
IEEE VR 2020, Poster
Piku Piku Interpolation: An artist-guided sampling algorithm for synthesizing detail applied to facial animation
R Roberts, RK dos Anjos, K Anjyo
SIGGRAPH Asia 2019 Technical Briefs
LINACVR: VR Simulation for Radiation Therapy Education
H Bannister, B Selwyn-Smith, AL Wilson, D Medeiros, RK dos Anjos, C Anslow, B Robinson, A Leong and P Kane
The 17th International Conference on Virtual-Reality Continuum and its Applications in Industry (VRCAI '19)
Dynamic Occlusion Handling for Real-Time AR Applications
J Jorge, R Silva, RK dos Anjos
The 17th International Conference on Virtual-Reality Continuum and its Applications in Industry (VRCAI '19)
Adventures in Hologram Space: Exploring the Design Space of Eye-to-eye Volumetric Projection-based Telepresence
RK dos Anjos, M Sousa, D Mendes, D Medeiros, M Billinghurst, Craig Anslow, J Jorge
25th ACM Symposium on Virtual Reality Software and Technology (VRST '19)
Anatomy Studio: a Tool for Virtual Dissection Through Augmented 3D Reconstruction
E Zorzal, M Sousa, D Mendes, RK dos Anjos, D Medeiros, S Paulo, P Rodrigues, J Mendes, V Delmas, JF Uhl, J Mogorrón, J Jorge, DS Lopes
Computers & Graphics
WARPING DEIXIS: Distorting Gestures to Enhance Collaboration
M Sousa, RK dos Anjos, D Mendes, M Billinghurst and J Jorge
ACM Conference on Human Factors in Computing Systems (CHI), 2019
A navigation paradigm driven classification for video-based rendering techniques
RK dos Anjos, J Pereira and J Gaspar
Computers & Graphics 77, Pages 205-216,2018
Keep my head on my shoulders! Why third-person is bad for navigation in VR
D Medeiros, RK dos Anjos, D. Mendes, J Pereira, A Raposo, J Jorge
VRST'2018 - ACM Symposium on Virtual Reality Software and Technology, 2018
Three-Dimensional Visualization of Movement Qualities in Contemporary Dance
RK dos Anjos, CS Ribeiro and C Fernandes
Proceedings of the 5th International Conference on Movement Computing, 10, 2018
Assessing the usability of tile-based interfaces to visually navigate 3-D parameter domains
DS Lopes, RK dos Anjos and J Jorge
International Journal of Human-Computer Studies, 118, 2018
Virtual Reality Annotator: A Tool to Annotate Dancers in a Virtual Environment
CS Ribeiro, RK dos Anjos and C Fernandes
Part of the Lecture Notes in Computer Science book series (LNCS, volume 10605), 2018
Creepy Tracker Toolkit for Context-aware Interfaces
M Sousa, D Mendes, RK dos Anjos, D Medeiros, A Raposo, A Ferreira, J Pereira and J Jorge
ACM Interactive Surfaces and Spaces (ISS), 2017
Multiview Layered Depth Image
RK dos Anjos, JM Pereira, JA Gaspar, C Fernandes
Journal of WSCG 25(2), 115, 2017
Stroke-based splatting: an efficient multi-resolution point cloud visualization technique
RK dos Anjos, CS Ribeiro, DS Lopes, JM Pereira
The Visual Computer, 2017
Capturing and Documenting Creative Processes in Contemporary Dance
CS Ribeiro, RK dos Anjos, C Fernandes
Proceedings of the 4th International Conference on Movement Computing, 7
3D Flashback: An Informative Application for Dance
RK dos Anjos, JM Pereira, C Fernandes
ERCIM News 108 (108), 45