International XR Workshop
18-21 Feb 2020
Overview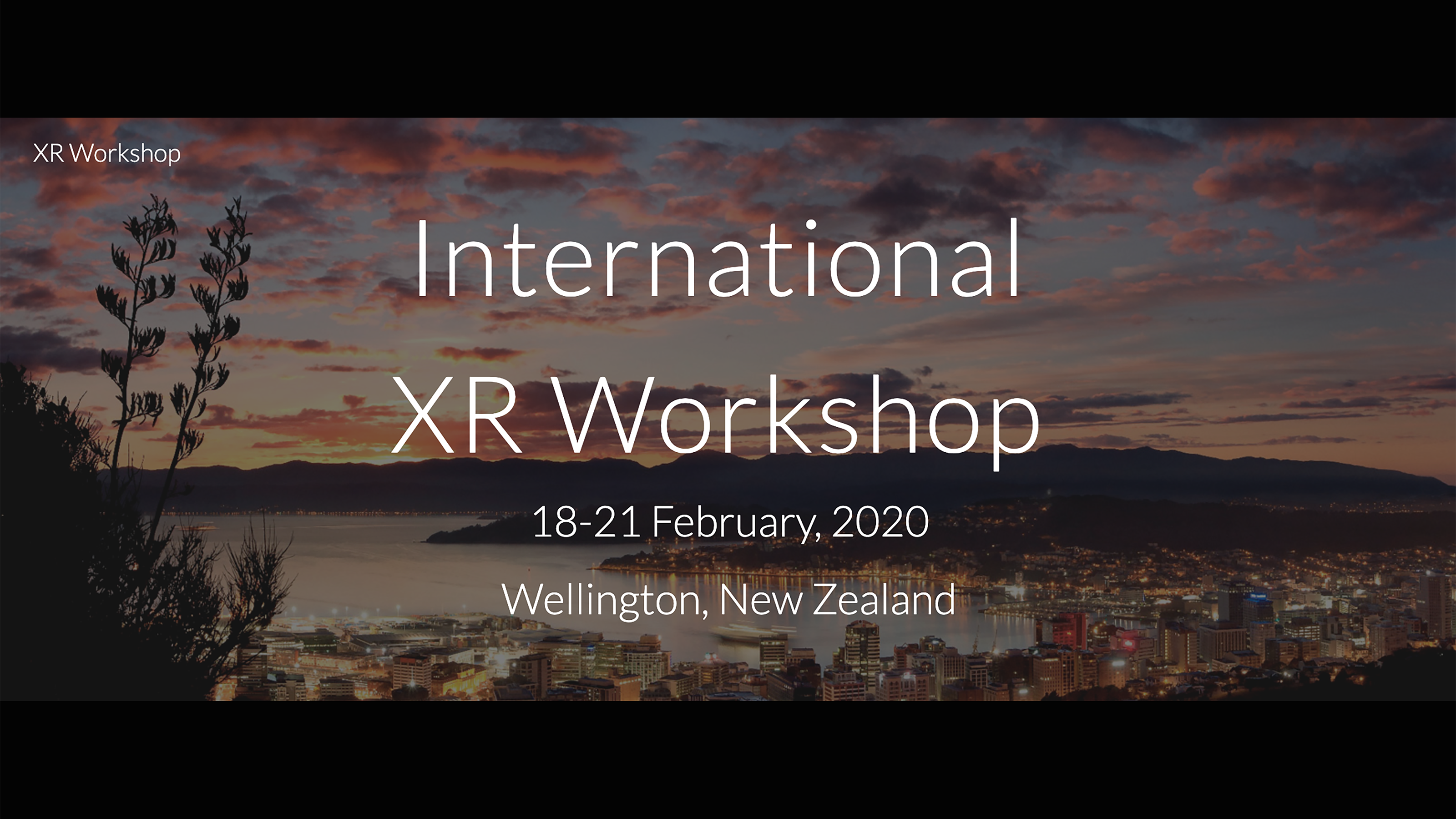 Staff and students from the HCI Group and Computational Media Innovation Centre (CMIC) at Victoria University of Wellington, Empathic Computing Lab at University of Auckland, and HITLabNZ at University of Canterbury are organizing the International XR Workshop in Wellington, New Zealand from 18-21 February 2020 at NEC House, Level 3, 40 Taranaki St, Wellington, New Zealand.
The XR Workshop will combine taught lectures with hands-on project work with XR technology and HMDs (e.g. HTC Vive, Occulus Rift/Quest, Magic Leap, Hololens) and a variety of physiological sensors and input devices. Attendees will work in small groups to each complete an example project by the end of the week. This is a unique opportunity to learn how to develop XR applications from world-leading experts in the field.
The XR workshop Theme for 2020 is: Designing XR Applications for Entertainment and Games.
International XR Workshop Official Web
What will you learn?
An introduction to Virtual Reality, Augmented Reality, and Mixed Reality and XR technology
How to design good XR experiences
How to use the Unity game engine
How to program for different XR HMDs using Unity
Evaluation of XR experiences
XR research directions
Registration (Deadline: 31 January 2020)
Form: https://tinyurl.com/xrworkshop2020
Cost:
Free for students. There is some funding available for travel and accommodation for students.
$300 NZD for non-students