Victoria University's Confucius Institute starts 2017 with its third Award
Victoria University's Confucius Institute starts 2017 with its third Award
From Director Wen Powles
I am delighted that Xiamen University (厦门大学)has awarded our Confucius Institute the 2016 Xiamen University Confucius Institute of the Year Award (厦门大学2016年度先进孔子学院).
CI VUW team receives the 2016 Award. From left: Chair Tony Browne, Deputy Director Yang Xiaoqing, XiaDa Vice President Zhan Xinli, Director Wen Powles.
This is the second time that we have received this award (the first time in 2013), which also follows our 2015 Global Award from Hanban as an Outstanding Confucius Institute.
XiaDa is the Southern Base of Confucius Institute Headquarters. It is located in Wellington's sister city of Xiamen, a beautiful coastal city with similarities to our own capital city. Our Confucius Institute is proud to be one of 16 Institutes affiliated with XiaDa. This is one of the largest partnership groups within the global Confucius Institute family. In addition to us, this partnership group includes seven Confucius Institutes in Europe (located in the United Kingdom (Cardiff, Newcastle, Southampton), France, Germany, Poland and Malta), two in Asia (Thailand and the Philippines), three in Africa (Turkey, Nigeria and South Africa) and three in North America (United States – Delaware and San Diego, and Canada – St Mary's). We meet annually at a partnership workshop, sharing views on organisational and policy matters. The latest workshop was held in Kunming in December 2016.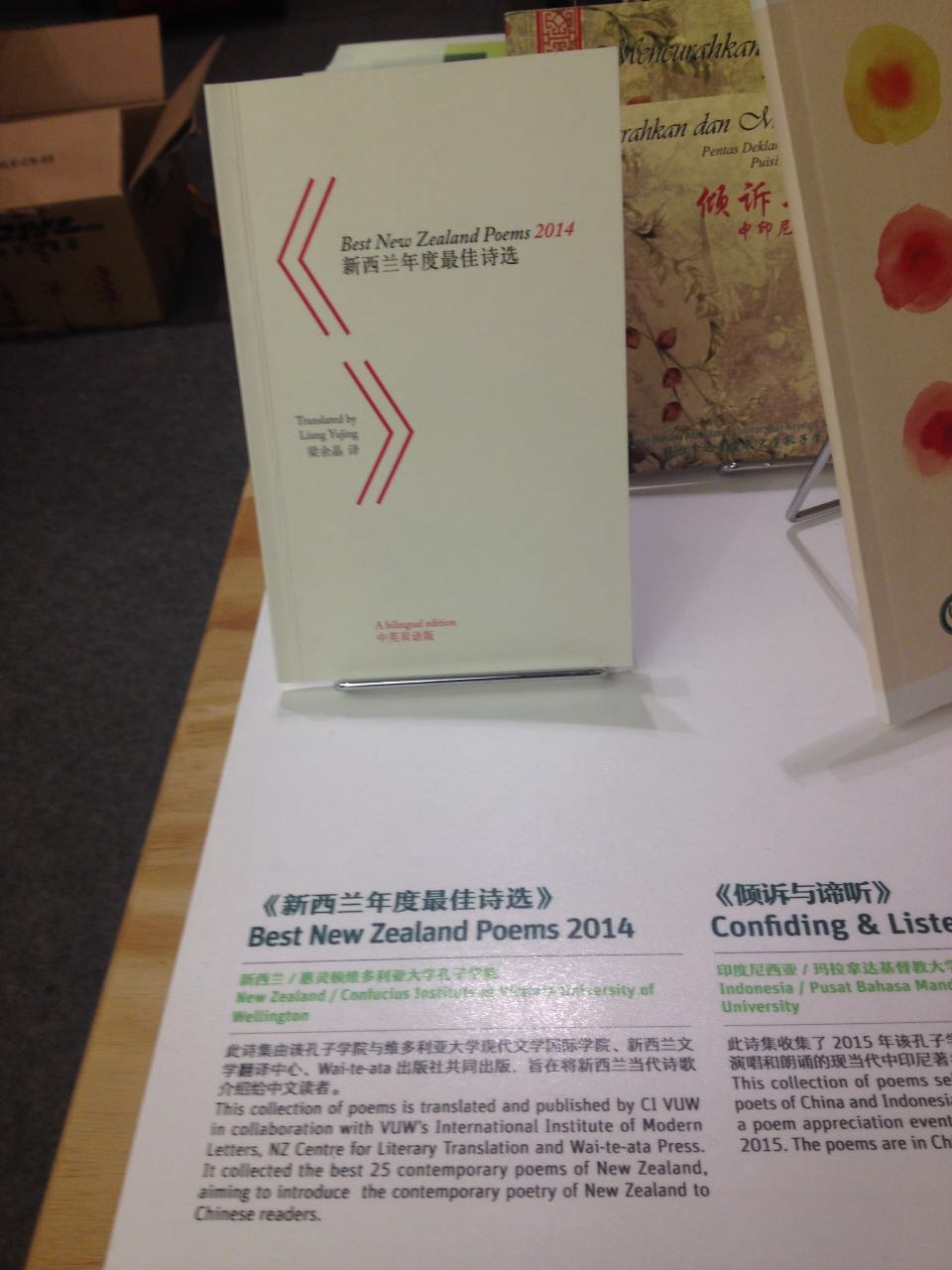 The annual Confucius Institute Global Conference was also held in Kunming. This year the theme of "Innovation, Cooperation, Inclusion, Sharing" was explored. Chinese Vice Premier Liu Yandong, in addressing the conference, emphasised the increasing global relevance of Chinese language and culture which the Confucius Institute's global platform had strengthened over the past twelve years. The collaborative model that links Chinese universities with over 500 institutions of higher learning around the world, including Victoria University, now consists of 511 Confucius Institutes in 140 countries. New institutes are being established in the broad region covered by China's "One Belt, One Road" geostrategy of fostering closer ties with countries in the Asia-Pacific (including New Zealand), Central Asia and Africa. CI VUW's literary translation project, "25 Best New Zealand Poems", was chosen for the conference's Creative Art and Culture Exhibition as an example of "a creation when diverse cultures meet".