Patea's first ever teacher of Mandarin enjoying learning experience
Patea's first ever teacher of Mandarin enjoying learning experience
MLA's teaching story: News from Taranaki Daily Post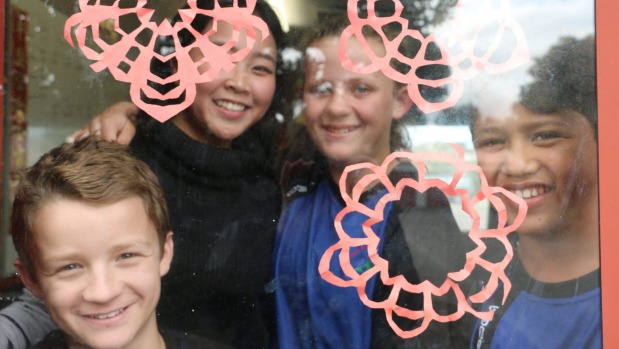 Catherine Groenestein
Xiwen Hu came to New Zealand to share her own language and culture, but she's found herself learning two more.
Hu is completing her masters degree through the Confucius Institute in China, and came to New Zealand in January for a year teaching Mandarin as part of her studies.
While her friends were sent to Auckland, Wellington and Tauranga, Hu headed for Patea in South Taranaki.
She was the first teacher of Mandarin to go there, she said.
"Before I came here, they asked me, 'are you sure, there are no other Chinese people there, you are totally new,' but I said yes. Before I came here, I had taught Japanese, French and English speaking people, so I can speak a bit of Spanish, I know some French words, and now I know some Maori words too - kia ora, tena kotou."
"Here I get to experience the Kiwi life, along with the Maori culture and I am glad to experience these different things."
One local idiosyncrasy that surprised her was seeing people wearing shorts on cold days, something that didn't happen at home, she said.
"This is a really lovely place. If I get the chance, I'd like to come back here and stay for a time, I think."
As well as sharing her culture with year seven and eight students at Patea Area School, she was teaching classes at Whenuakura and Kakaramea Schools.
She was sharing her culture with her students through activities including making paper cutouts, learning Chinese greetings and she was looking forward to making dumplings with them.
"When I came here I found the kids were really interested in the culture and they wanted to know more. China is very new to them, some kids didn't even know where China is, or its capital city. I think its important, to help the kids to fit into a changing world."
She was in Patea for the rest of the year. After that, she's not sure where she would go, but wanted to continue her teaching.
"It's very brave - you experience many different ways of life, different cultures. My major in college is teaching Chinese as a foreign language, this is my duty, my job. I'm very proud of my country, the Chinese culture, I want to bring them to a new place."
She expected more students from China would follow her to Patea now the school had established a relationship with the Confucius Institute, she said.