Mandarin teacher bringing Chinese culture to Tarawera High School
Mandarin teacher bringing Chinese culture to Tarawera High School
MLA's teaching story: News from Rotorua Daily Post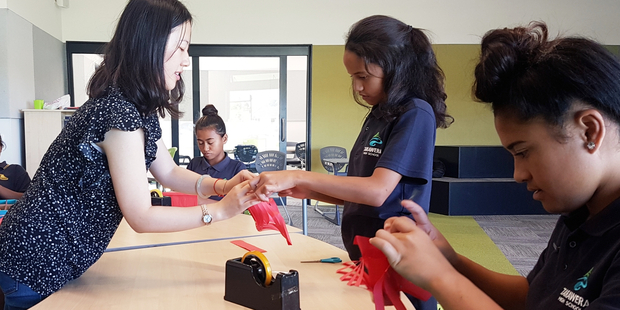 Tarawera High School students are learning Mandarin and making dumplings with their new teacher.
Tarawera High School is playing host to Ya Ting Ou, a teacher from the Confucius Institute.
This is the second year Kawerau students have had a Mandarin teacher.
Last year Tarawera High students won first place out of 17 schools in a Mandarin language contest, despite only six months of learning.
Miss Ou has been at Tarawera High since February and said her favourite aspect of working with the students was the students themselves.
"Students here are more active. If they love you then they come and hug you," she said.
"I think that's part of their Maori culture; they are open and welcoming."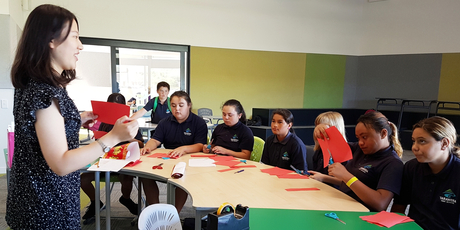 Miss Ou said the Tarawera High staff had also made her feel welcome.
"They help me with my English by talking to me lots. I just love talking to people from other countries," she said.
"I am living with Raewyn [Morgan], a Year 9 teacher at Tarawera High School. She helps me a lot. It's not her duty or responsibility but she goes out of her way to help me."
Speaking English has been a challenge for Miss Ou as this is the first time she has left China and first experience in full immersion English.
"It's my first time teaching and I'm teaching in a different language," she said.
"It a little hard as I learnt American English and now I'm talking in New Zealand English. My listening skills have improved; New Zealanders speak very fast."
Miss Ou has a passion for food and hopes to share this passion with her students and new friends at Tarawera High School.
"I love spicy food, especially hot pot," she said.
"Here I love fish and chips."
Already having made dumplings, rice dishes and Coke chicken wings for her host family, Miss Ou is now teaching the students how to make dumplings in their hospitality class and has brought a traditional tea set to share with her students.
Head of Hospitality Stephanie van Niekerk said having Miss Ou involved in teaching how to make Chinese dumplings had helped with the authenticity of the students' cooking.
"The students were able to build on what they've learnt already with different types of pastries to then make this authentic international cuisine," she said.
- Supplied by Tarawera High School