25 November 2015 Farewell by Wellington Mayor to our Mandarin Language Assistants
25 November 2015 Farewell by Wellington Mayor to our Mandarin Language Assistants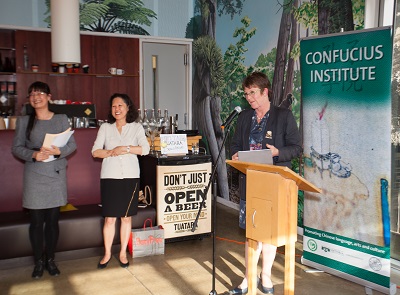 Wellington Mayor Celia Wade-Brown bade goodbye to this year's thirty eight Mandarin Language Assistants at Zealandia on 25 November. She was joined by over a hundred guests who proudly shared the achievements of the MLAs – school principals, teachers, homestay families and supporters of the MLAs coming from Tauranga, Whakatane, Palmerston North, Rotorua, the Wairarapa as well as Wellington.
Mayor Wade-Browne spoke of the great value to Chinese language teaching brought by the MLAs to our schools, and the bridge that they have created between New Zealand and China.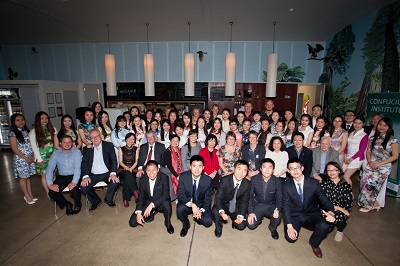 This year the MLAs, sponsored by our Confucius Institute, together taught Chinese to over 12,300 students in schools located from Wellington to the Bay of Plenty. These schools range from small primary schools, including te kura kaupapa, to the largest intermediate school in the country to large secondary schools and Victoria University. Read about the MLA Programme here Annual Report 2015 pdf6.9MB.