Associate Professor Alex Chu
Biography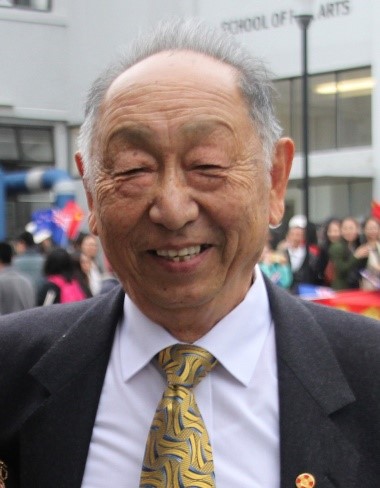 Alex worked in the Department of Agriculture, Sabah, Malaysia before joining the Agronomy Department, Massey University (1973). From 1988 he served as Assistant to the Vice Chancellor (International) and retired in 2008.
Alex worked closely with Professor Ren Jizhou: for example establishing Demonstration Farms (Guizhou) and conducting workshops on Participatory Approaches in Technology Transfer (Gansu & Sichuan). These projects were jointly funded by the Chinese Government Agencies; NZ Ministry of Foreign Affairs and Trade; and UNDP.
Alex received many Honorary Professorships from China, including one from Beijing Agriculture University (1993).
Alex was instrumental in establishing the first Chinese Tripartite Agreement involving Peking University, Shihezi University and Massey University focusing on sheep husbandry and genetics.
He received the Chinese State Friendship Award; in 2001; and the Officer of the New Zealand Order of Merit (ONZM) in 2003. Upon retirement he was awarded The Vice-Chancellor's Award for Outstanding Services to Massey University.