Panel discussants
Panel 1: China-US Bilateral Relationship (Discussant: Professor Xiaoming HUANG)
Panel 2: Regional Implications of US-China Relationship (Discussant: Dr Jason YOUNG)
Panel 3: China-US Economic Relations and New World Economic Order
(Discussant: Professor Alex TAN)
Panel 4: Pacific Perspectives (Discussant: Professor Jon FRAENKEL)
Panel 5: The Perspectives of Asian-Pacific Countries and Region (1)
(Discussant: Dr Nicholas KHOO)
Panel 6: The Perspectives of Asian-Pacific Countries and Region (2)
(Discussant: Professor Robert AYSON)
Professor Xiaoming Huang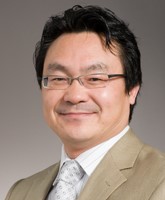 Xiaoming Huang is Professor of International Relations at Victoria University of Wellington, New Zealand. Professor Huang received his PhD in International Relations in 1993 from University of Southern California, Los Angeles. Prior to joining Victoria University of Wellington in 1997, Professor Huang was a research and teaching fellow at the East-West Center in Honolulu; the United Nations University in Tokyo; the Woodrow Wilson Center for International Scholars in Washington, DC; the Pacific Council on International Policy in Los Angeles; University of Tampere in Finland; University of Trondheim in Norway; and University of Pittsburgh.
Professor Huang is a specialist on East Asian political economy, China and the international system, and international relations of the Asia-Pacific. He was editor of International Studies Perspectives (2009-2014); founding director of the New Zealand Contemporary China Research Centre; an Honorary Chair Professor at University of International Business and Economics; an Honorary Chair Professor of China University of Political Science and Law; a Senior Research Fellow of the Research Institute of Economic Thoughts and Economic History of Fudan University; and a Member of the International Advisory Board of Fudan University Contemporary China Research Centre; Dr Huang has done substantive research as a senior research fellow at Peking University, the Academy of Korean Studies, and Centre for Asia-Pacific Studies at Seikei University in Tokyo. His publications appeared in International Studies Quarterly, Journal of International Relations and Development, Journal of the Asia-Pacific Economy, Asian Survey etc. His major publications include Strong Market and Weakening State: The Political Economy Transition in East Asia (Georgetown University Press 2000); The Rise and Fall of the East Asian Growth System 1951-2000: Institutional Competitiveness and Rapid at Economic Growth (Routledge 2005); Politics in Pacific Asia (Palgrave 2009); The Institutional Dynamics of China's Great Transformation (Routledge 2010); China, India and the End of Development Models (Palgrave 2011), China and the International System (Routledge 2012), Modern Economic Development in Japan and China: Developmentalism, Capitalism, and the World Economic System (Macmillan 2013).
Professor Huang teaches politics and international relations at Victoria University of Wellington. Dr Huang is an active participant and contributor to the New Zealand public policy sector on Asian-Pacific issues and policy, advises NZ government and international organizations in the region on Asian political economy, Chinese politics and international policy, international relations of the Asia-Pacific and NZ international economic policy; and has been a New Zealand delegate in bilateral Track II dialogue with Korea, Taiwan, Japan, China, Vietnam, India, Myanmar, Australia, Malaysia, and ASEAN, and a member of CSCAP: New Zealand National Council.
Dr Jason Young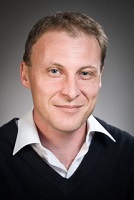 Jason Young is Lecturer in Political Science and International Relations at Victoria University of Wellington, Research Fellow at the New Zealand Contemporary China Research Centre and Adjunct Research Fellow for the Centre for Oceanian Studies at Sun Yat-sen University. His research interests focus on Chinese politico-economic reform, agricultural development and socioeconomic change in rural China, Chinese foreign policy, East Asian regional integration and New Zealand-China relations. Jason is author of China's Hukou System (Palgrave 2013) and a number of journal articles and chapters in both English and Chinese as well as a frequent commentator in New Zealand and international media. Jason is currently conducting a Marsden Fast Start research project on investing in rural China supported by the Royal Society of New Zealand. He is also the academic coordinator for the short course exchange program with China University of Political Science and Law and the Joint Program with the Diplomatic Academy of Vietnam.
Professor Alex Tan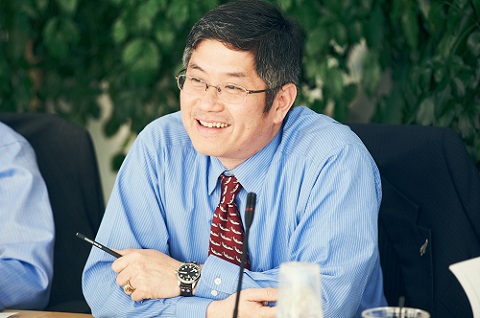 Alex Tan is Professor of Political Science at the University of Canterbury, Associate Director of the New Zealand Contemporary China Research Centre (Wellington), Fellow at the John Goodwin Tower Center for Political Studies at Southern Methodist University (Dallas, Texas, USA), and Research Associate of the Election Study Center at National Chengchi University (Taiwan). He also holds a chair professorship in political science at the National Sun Yat-Sen University (Taiwan). Professor Tan received his AB in Economics from the Ateneo de Manila University, MA in Economics from the University of California at Santa Barbara, and PhD in Political Science from Texas A&M University. Prior to joining UC, he was Associate Professor (with tenure) of Political Science at the University of North Texas and has worked as a banker with HSBC and as research fellow at the Taiwan Institute of Economic Research. Alex held several visiting appointments at universities in the US, Germany, Japan, and Taiwan. He is editorial board member of two top international academic journals -- American Political Science Review and Electoral Studies -- as well as the Journal of Asian Security and International Affairs, Political Science, Korean Journal of International Studies, Soochow Journal of Political Science and was a former editor of the International Studies Perspectives. He has represented New Zealand in numerous Track II dialogues on Asia-Pacific security, political and economic issues and is a regular lecturer at the NZ Defence Force Command and Staff College and the Royal New Zealand Air Force Initial Officer Training Course. Professor Tan has published numerous books, book chapters and academic articles in the areas of Asian international affairs, comparative political parties and elections, comparative political economy, and East Asian politics. His works have appeared in prestigious academic journals such as the Journal of Politics, Political Research Quarterly, Comparative Political Studies, Comparative Politics, Party Politics, European Journal of Political Research, Electoral Studies, International Relations of Asia-Pacific, the Journal of Asian Security and International Relations.
Professor Jon Fraenkel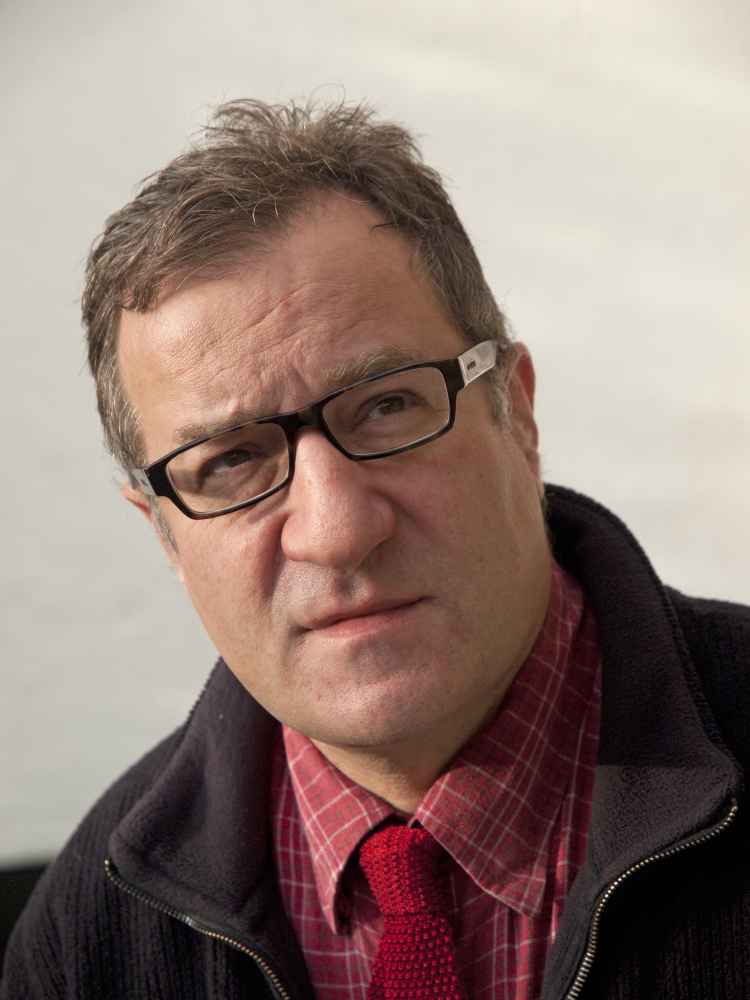 Jon Fraenkel is a Professor of Comparative Politics in the School of History, Philosophy, Political Science and International Relations at Victoria University of Wellington. He formerly worked at the Australian National University (2007-12) and the University of the South Pacific in Fiji (1995-2007). He is Pacific correspondent for The Economist magazine. His research focuses the politics of the Pacific Islands region, institutional design in divided societies, electoral systems, political economy and the economic history of Oceania.
---
Dr Nicholas Khoo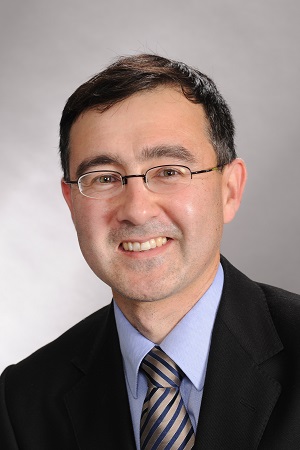 Dr. Nicholas Khoo (Ph.D. Columbia, MA Johns Hopkins, BA University of California) is a Senior Lecturer in the Department of Politics at the University of Otago. Nicholas specializes in Chinese foreign policy, the international relations of Asia, and international security. He is author of Collateral Damage: Sino-Soviet Rivalry and the Termination of the Sino-Vietnamese Alliance (New York: Columbia University Press, 2011), and co-author of Asian Security and the Rise of China: International Relations in an Age of Volatility (Cheltenham: Edward Elgar, 2013).
---
Professor Robert Ayson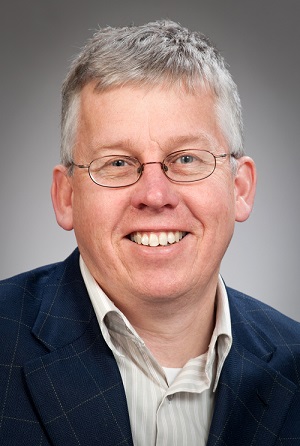 Robert Ayson has been Professor of Strategic Studies at Victoria University since 2010 and works in close association with the Centre for Strategic Studies. He has also held academic positions with the ANU, Massey University and the University of Waikato, and official positions with the New Zealand government. Professor Ayson completed his MA as a Freyberg Scholar to the ANU and his PhD at King's College London as a Commonwealth Scholar to the UK. He is Adjunct Professor with the ANU's Strategic and Defence Studies Centre, Honorary Professor with the New Zealand Defence Force Command and Staff College, and a member of New Zealand's Public Advisory Committee on Disarmament and Arms Control.
Professor Ayson has a particular interest in strategic competition and cooperation, including in relation to the management of armed conflict. This work ranges from exploring the ideas of Hedley Bull and Thomas Schelling to evaluating New Zealand and Australian responses to the changing Asia-Pacific balance between China and the United States. It also includes his current book project on Asia's Security and his long-standing interest in nuclear issues. He teaches and supervises on a range of related areas, and is a frequent media commentator.