Dr Shao Yuqun
Biography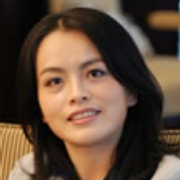 Dr. SHAO Yuqun(邵育群) is a senior fellow and the Executive Director of the Center for American Studies, Shanghai Institutes for International Studies (SIIS), which is one of the leading think tanks in China on international relations, China's foreign policy and international strategy. (http://en.siis.org.cn/)
Dr. SHAO obtained her Bachelor of Chinese language & literature and Master of international Chinese studies from the East China Normal University and Ph.D in international relations from Fudan University, Shanghai.
Her main research area includes U.S. global strategy & foreign policy in general and its policy towards South & Central Asia and Asia Pacific in particular, U.S. policy and the cross-Strait relations, China-U.S. relations and U.S. domestic politics. She also teaches U.S. foreign policy for the SIIS MA program.
She has published various papers and articles on the cross-Strait relations, U.S. Af-pak strategy, Afghanistan reconstruction, U.S.-India relations, Shanghai Cooperation Organization and regional security situation, China and U.S. interaction in the Asia-Pacific region, U.S. public diplomacy, U.S. global strategy and foreign policy in Chinese, American and European journals. She has participated in second track dialogues with U.S., European and Southeast Asian counterparts on the Taiwan question, with U.S. and Indian counterparts on Afghanistan reconstruction and reconciliation. She has joined the Chinese government delegations to observe elections in several countries. She has also led several research projects for related government departments in Beijing
She was a visiting fellow in the Freeman Chair in China Studies, Center for Security and International Studies in 2010 and a visiting fellow in the German Development Institute (DIE) in 2008.
She is a regular commentator for the Oriental TV in Shanghai, and also contributes articles and comments for newspapers and websites in China.