Chairs
Panel 1: China-US Bilateral Relationship (Chair: Dr Jian YANG)
Panel 2: Regional Implications of US-China Relationship (Chair: Professor Bob CARR)
Panel 3: China-US Economic Relations and New World Economic Order (Chair: Hon. Jim SUTTON)
Panel 4: Pacific Perspectives (Chair: Tony Browne)
Panel 5: The Perspectives of Asian-Pacific Countries and Regions (2) (Chair: Professor Akio Takahara)
Panel 6: The Perspectives of Asian-Pacific Countries and Regions (1) (Chair: Professor Brantly WOMACK)
Dr Jian YANG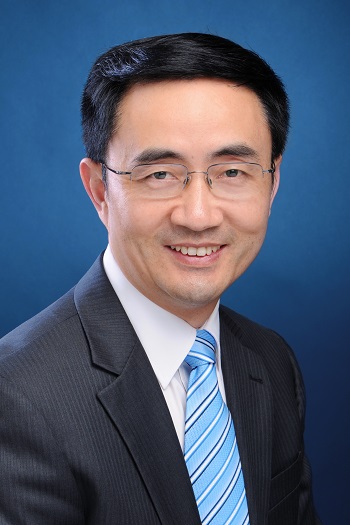 Dr Jian Yang was born and grew up in China. He received his MA (1995) and PhD (1999) in International Relations from the Australian National University. He worked at the University of Auckland from 1999 to November 2011 when he was elected as a National Member of Parliament in the general election.
While working at the University of Auckland, Dr Yang lectured on International Relations in the Department of Political Studies. His courses included China and the World, Politics of Northeast Asia, Great Power Relations, International Relations in Asia Pacific and International Relations Theory etc. His latest academic book is The Pacific Islands in China's Grand Strategy: Small States, Big Games (New York: Palgrave Macmillan, Nov 2011). His latest academic articles include "China and the Evolving Regional Order in the South Pacific" in Xiaoming Huang and Robert Patman (eds.), China and the International System: Becoming a World Power (London and New York: Routledge, 2013) and "The Relations between China and the USA" in Emilian Kavalski (ed.), The Ashgate Research Companion to Chinese Foreign Policy (Farnham, UK and Burlington, VT: Ashgate, 2012).
Dr Yang was also Associate Dean of the Arts Faculty at the University of Auckland, Director of China Studies Centre in New Zealand Asia Institute, Chairman of the Auckland branch of New Zealand Institute of International Affairs and a member of New Zealand National Council of CSCAP. He represented New Zealand in semi-official security dialogues between New Zealand and East Asian countries before becoming an MP.
Dr Yang was Deputy Chair of the Health Select Committee and a member of the Commerce Select Committee in the 50th Parliament. In the current 51st Parliament, Dr Yang chairs the Education and Science Select Committee and sits on the Foreign Affairs, Defence and Trade Select Committee. He is also a member of the New Zealand China Council's Advisory Board and Chairman Emeritus of the Auckland branch of New Zealand Institute of International Affairs.
Professor Bob CARR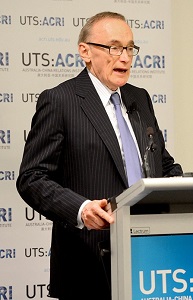 The honourable Bob Carr is Professor in International Relations at the University of Technology, Sydney (UTS). He is the Director of the Australia-China Relations Institute (ACRI), the only Australian think tank devoted to illuminating the Australia-China relationship.
Professor Carr is a former Foreign Minister of Australia (2012-2013). He is also the longest continuously serving Premier in New South Wales history (1995-2005).
He received his Honours degree in History from the University of New South Wales.
He is an Honorary Professor at Beijing Foreign Studies University. He is recipient of the RSIS Distinguished Visiting Fellowship from Nanyang Technological University and the Fulbright Distinguished Fellow Award Scholarship. He has served as Honorary Scholar of the Australian American Leadership Dialogue.
Professor Carr is an active public speaker. He has been invited to give scholarly presentations at many universities including Nanyang Technological University, Beijing Foreign Studies University, Shanghai University, Shanghai Jiaotong University.
He has been frequently interviewed by international media. His opinion pieces are published in the Australian Financial Review, The Australian, Sydney Morning Herald and Nikkei Asian Review.
He is the author of Thoughtlines (Viking, 2002), What Australia Means to Me (Penguin, 2003), My Reading Life (Penguin, 2008) and Diary of a Foreign Minister (NewSouth Publishing, 2014).
Professor Carr's research focuses on international relations, foreign policy, Chinese politics and economics, national defence and security.
Hon. Jim SUTTON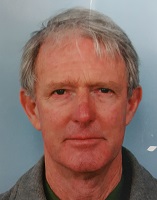 Jim was a Member of Parliament for 19 years, serving as a Cabinet Minister for seven years and as chair or member of a number of Parliamentary Select Committees including Primary Production, Finance and Expenditure, Defense, and Maori Affairs. His ministerial portfolios included Trade Negotiations, Agriculture, Biosecurity, Forestry, and Rural Affairs. As an MP on the Opposition front bench, he was the spokesperson on most of these areas as well as Fisheries and Treaty of Waitangi Negotiations.
Prior to entering Parliament Jim was a successful farmer. With a family background in agricultural science, he was actively engaged in developing sustainable practices to lift on-farm performance through the use of science, management practices and genetics. For example, Jim was one of the first to import Simmental cattle genetics into New Zealand. As his own farm developed Jim became involved in supporting industry affairs and became an elected official of Federated Farmers New Zealand, representing the South Canterbury Region.
Jim brought his farming background into his parliamentary career and quickly established himself as a practical and effective MP. This was a period of dramatic change for agriculture in New Zealand, with most farm subsidies being phased out. When appointed as Minister of Agriculture and Forestry in 1990, Jim moved the focus of policy toward promoting sustainability.
On his return to Cabinet as Minister of Agriculture in 1999, he introduced the Sustainable Farming Fund, to support community initiatives to enhance the environmental, social and economic sustainability of the land-based industries.
In recognition of the importance of agricultural to New Zealand's economy, Jim was also made Trade Negotiations Minister in 1999. In his active FTA agenda he concluded the New Zealand/Singapore Closer Economic Partnership (CEP) negotiation; launched and concluded FTA/CEP negotiations with Singapore, Chile and Brunei to form the Trans Pacific Partnership) and, separately, the FTA with Thailand. Each of these negotiations involved Minister Sutton in direct engagement with farm leaders in the relevant countries.
Jim also undertook FTA discussions with ASEAN, Hong Kong, Malaysia, Pacific Island Countries, Korea, Japan, Peru, Egypt, and Russia. Notably, he actively promoted, and gained Government support for, China's Accession to the World Trade Organisation. In a long list of FTA negotiation successes, Jim still rates his role in developing the pre-FTA relationship with China, an activity he was committed to throughout his time in Parliament, as a career highlight. He remains actively interested in the bilateral relationship with China and the growth of China's economic and political influence in the Asia Pacific region and in multilateral fora.
Following retirement from Parliament, Mr. Sutton served for three years as an Ambassador for Trade and six as Chairman of Landcorp, New Zealand's largest farm company. He now lives with his wife Trish Ranstead on a smallholding in the Wainuiomata Valley, near Wellington, and retains active interest in primary industry, market access and environmental issues.
Tony Browne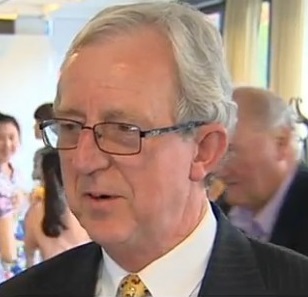 Tony Browne has been Executive Chair of the New Zealand Contemporary China Research Centre and Chair of the Victoria University of Wellington Confucius Institute since 2011 when he retired from the Ministry of Foreign Affairs and Trade after nearly 39 years as a New Zealand diplomat. He is a member of the Executive Board of the New Zealand China Council and chair of the Council's Education Working Group. He is also a Senior Consultant to Confucius Institute Headquarters in Beijing, one of twenty-two such appointees to this role in China and internationally.
He filled senior roles in the management of New Zealand's relations with China from 1994 to 2011. He was New Zealand Ambassador to China from 2004 to 2009 and Deputy Secretary of MFAT, with oversight of New Zealand's relations with Asia, from 2009-2011. Prior to that he had been the Director of the New Zealand Commerce and Industry Office in Taipei from 1994 to 1997 and Director of the North Asia Division of the Ministry of Foreign Affairs and Trade from January 2000 to November 2004. He was Chief of Protocol from 1998-2000.
His time as Ambassador in Beijing covered the full period of the negotiation of the New Zealand –China Free Trade Agreement.
He graduated from the University of Canterbury with an MA (1stclass honours) in History and joined the then Department of External Affairs in 1973, later that year being posted to Hong Kong to undertake Chinese language studies. He served in Beijing from 1976-78 and in the Asia Division of the Foreign Ministry from 1978-1979.
In addition to his involvement in New Zealand's engagement with Asia he had extensive experience in the South Pacific. He worked in the South Pacific Division of MFAT from 1981-83, and was Official Secretary of the Office for Tokelau Affairs and head of the Tokelau Public Service, based in Apia, from 1983 to 1985. After two years, dealing extensively with Pacific issues at the United Nations in New York he became the first resident New Zealand High Commissioner in Vanuatu from 1987 to 1990.
From 1990 to 1994 he was Director of the Domestic and External Security Secretariat in the Department of the Prime Minister and Cabinet, coordinating inter-agency policy on counter terrorism, disaster management, intelligence and security.
Professor Akio Takahara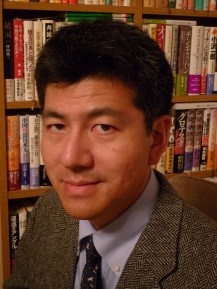 Akio Takahara is Professor of Contemporary Chinese Politics at the Graduate School of Law and Politics, the University of Tokyo. He received his D.Phil. in 1988 from the University of Sussex, and later spent several years as Visiting Scholar at the Consulate-General of Japan in Hong Kong (1989-91), the Japanese Embassy in Beijing (1996-98), the Fairbank Center for East Asian Research, Harvard University (2005-06), and at the School of International Studies, Peking University (2014-15). Before joining the University of Tokyo, he taught at J. F. Oberlin University (1991-95) and Rikkyo University (1995-2005). He also served as a Programme Officer of the Sasakawa Peace Foundation (1988-89), Member of the Governing Body of the Institute of Development Studies, UK (1999-2003), President of the Japan Association for Asian Studies (2009-11), and Secretary General of the New Japan-China Friendship 21st Century Committee (2009-14). He currently serves as senior fellow of the Tokyo Foundation, adjunct fellow of the Japan Institute of International Affairs, and senior fellow of the Japan Forum on International Relations.
His publications include The Politics of Wage Policy in Post-Revolutionary China, (Macmillan, 1992), New Developments in East Asian Security (Akashi Shoten, 2005, co-editor, in Japanese), Beyond the Borders: Contemporary Asian Studies Volume One (Keio University Press, 2008, co-editor, in Japanese), The History of Japan-China Relations 1972~2012 Volume One Politics (University of Tokyo Press, 2012, co-editor, in Japanese), Modern History of Japan-China Relations (Yuhikaku Publishing Co., 2013, co-author, in Japanese), and To the Era of Developmentalism, 1972-2014, Series on China's Modern History, Volume 5 (Iwanami Shoten, 2014, co-author, in Japanese).
Professor Brantly Womack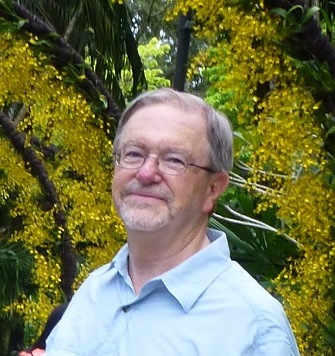 Brantly Womack is Professor of Foreign Affairs and holds the Miller Center's C K Yen Chair at the University of Virginia. He received his BA in politics and philosophy from the University of Dallas, studied philosophy at the University of Munich, and completed his PhD in political science from University of Chicago. After post-doctoral research at the University of California, Berkeley, he taught at Northern Illinois University and at the School of Oriental and African Studies (SOAS) before coming to University of Virginia.
Womack is the author of a number of books including Asymmetry and International Relationships (Cambridge University Press, forthcoming), China Among Unequals: Asymmetric International Relationships in Asia (World Scientific Press 2010), and of China and Vietnam: The Politics of Asymmetry (Cambridge University Press 2006). He edited China's Rise in Historical Perspective (Rowman and Littlefield 2010) and Contemporary Chinese Politics in Historical Perspective (Cambridge University Press 1991). He has authored more than a hundred articles and book chapters, primarily on Asian politics.
In 2011 Womack received the China Friendship Award for his work with Chinese universities. He holds honorary positions at Jilin University, East China Normal University, and Zhongshan (Sun Yat-Sen) University. He recently completed a Visiting Research Professorship at the East Asia Institute of National University of Singapore and was Visiting Researcher at East China Normal University in Shanghai.