100% Pure Future – New Zealand Tourism Renewed
20 April 2021
from 11.30 am - 12.30 pm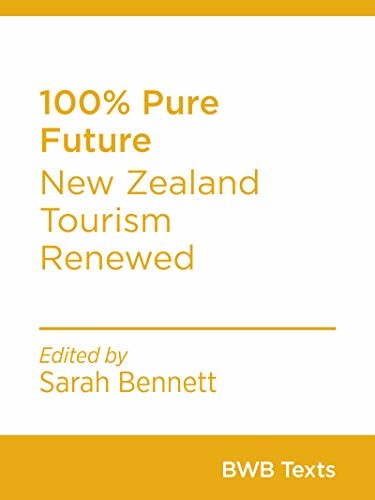 To absolutely thrive, the tourism sector needs to radically rethink its role in our natural environment, society and economy. Its greatest opportunities lie in tackling its greatest liabilities.' – Rod Oram
Covid-19 has had a devastating effect on New Zealand tourism. But the industry was already troubled by unchecked growth and questionable governance that has put pressure on the environment, infrastructure and communities.
In BWB's book, 100% Pure Future – New Zealand Tourism Renewed (published November 2020), nine writers outline their visions a sustainable tourism that puts the environment first and creates more meaningful exchanges between visitors and their hosts. Four contributors share their thoughts in this webinar.
Speakers
Sarah Bennett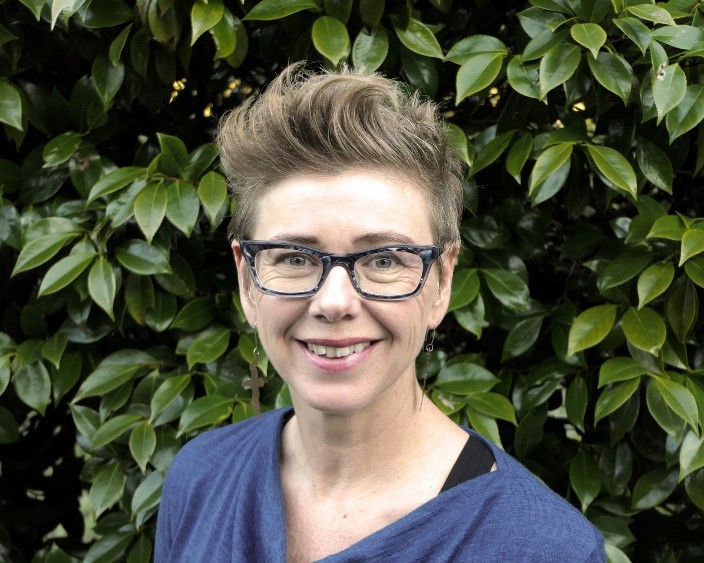 Sarah Bennett has worked in book publishing and travel writing for 25 years. After starting out at Penguin Books in London, she continued her career in Wellington as a publishing manager and editor at Bridget Williams Books and Awa Press. Sarah began travel writing in 2003; her books include The New Zealand Trampers' Handbook(Craig Potton Publishing, 2007/10), Let's Go Camping(Random House, 2009), The Best of Wellington (Bennett & Slater, 6 edns, 2003–2016), and ten years of Lonely Planet New Zealand titles. Nowadays her focus is on sustainable tourism strategy and communications, working with the New Zealand Cycle Trail/Nga Haerenga and regional tourism organisations.
Session Chair: Sarah will share her view from the road—20 years of travel writing specifically about New Zealand—and explain how the book's authors and topics came together.
David Simmons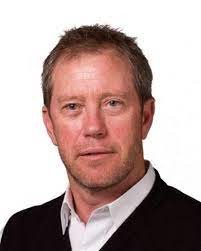 David Simmons is Emeritus Professor of Tourism at Lincoln University and a specialist in destination management and economic yield. He founded New Zealand's first undergraduate degree in tourism management and subsequent post-graduate programmes. From 2008 to 2010 he was Director of Research for the Australian Federal Government's 'Sustainable Tourism CRC', and has contributed to tourism planning in Cambodia, Mauritius, Niue, Vanuatu, Nepal, India, Sarawak and North Korea via the UN, WWF and others. In 2015 he was elected as a fellow to the International Academy for the Study of Tourism and chairs the EarthCheck Global Research Institute. David has contributed to the New Zealand National Tourism Framework (Tourism 2025) and annual state of sector reports (2011–16).
Topic: Navigating the future – Finding new compass bearings
COVID-19 has devastated New Zealand's tourism industry and revealed an over-dependence on overseas visitors. But it also offers the breathing space to address many problems the industry was already struggling with. What are the opportunities offered by a tourism 'reset', and what are the challenges we face to realise them?
Susanne Becken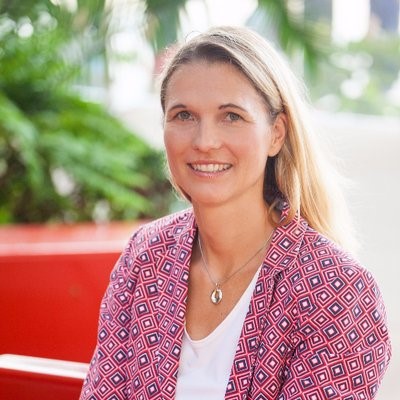 Susanne Becken is a Professor of Sustainable Tourism at Griffith University in Australia and the Principal Science Investment Advisor (Visitor) in the Department of Conservation, New Zealand. She is also a Vice Chancellor Research Fellow at the University of Surrey in the United Kingdom. Susanne has published over 100 articles on sustainable tourism, climate change and tourism resource use. Susanne is a member of the Air New Zealand Sustainability Advisory Panel, and sits on the Advisory Boards of My Green Butler, NOW Transforming Travel, and the Whitsunday Climate Change Innovation Hub. Susanne is a Fellow of the International Academy of the Study of Tourism and the 2019 UNWTO Ulysses Award winner.
Topic: In for the long haul – Carbon-proofing New Zealand tourism
One of the Achilles' heels of New Zealand tourism has always been its high carbon footprint. In an age of climate crisis, decarbonising our tourism industry is essential, but is that even achievable? And if so, how?
Dave Bamford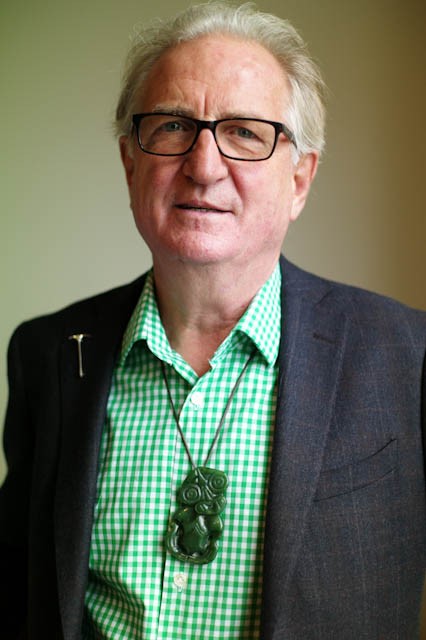 Dave Bamford has more than 30 years' experience in sustainable tourism development, in particular related to national parks and protected areas. After working as a national park ranger for twelve years, he co-established a New Zealand-based, international consultancy company supporting the development of sustainable, conservation-based tourism ventures. Dave continues that work as an independent tourism advisor and as a regular speaker at seminars and conferences. He is also a director/advisor to four companies that operate on the conservation estate, a Te Urewera Board member and a Tourism Futures Task Force Advisory Board member.
Topic: Nature under pressure – Improving national park management
Tourism-related pressure has been building on our 13 national parks for the last two decades. In the five years pre-COVID-19, the problems of over-crowding, environmental degradation, cultural impacts and concession problems have come to a head. Dave Bamford draws on historical insights and immediate opportunities to propose changes to national park policy and management plans.
Facilitator
Dr Christian Schott, Associate Professor of Tourism Management, School of Business and Management