Honouring our departing staff
We say goodbye to five valued members of our academic staff. Learn more about each of them and their contributions to the Wellington School of Business and Government.
Associate Professor Susan Corbett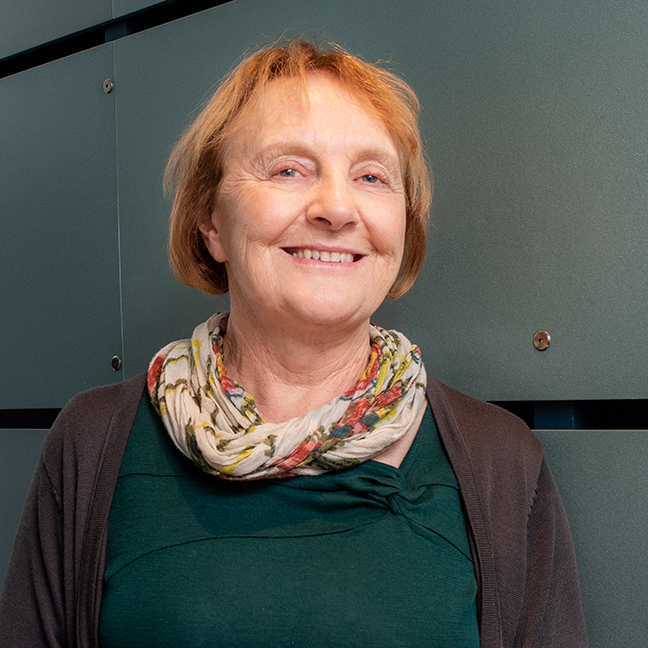 Susan is a well-respected lecturer and researcher in the areas of intellectual property, internet, and e-commerce law—with a specific focus on online privacy and digital copyright.
Throughout her academic career, Susan has published extensively, including co-authored books New Zealand Law for Marketing, Making Copyright Work for the Asian Pacific: Juxtaposing Harmonisation with Flexibility, International Commercial Contracts (in press) and E-Commerce and the Law (second edition in press). She was recently awarded the Centre for Communications and Innovation Law (CICL) Co-founders' award "for outstanding contributions to the international scholarly community, the CICL network and international debate on contemporary issues in innovation and communications law."
With Professor A J Sterling, formerly of Queen Mary University of London, in 2011 Susan established the Asian Pacific Copyright Association (APCA). APCA provides a forum for discussion and promoting the maintenance and development of copyright and related rights in the Asia–Pacific region through legislation, dialogue, and education. She is currently the elected President of APCA.
Susan was admitted as a Solicitor in England and Wales and is also admitted as a Barrister and Solicitor in New Zealand. She worked as a solicitor in London before taking up an academic position at Massey University in 1997. She is an Associate member of the Arbitrators and Mediators' Institute of New Zealand, a member of InternetNZ, and a member of the International Association for the Advancement of Teaching and Research in Intellectual Property.
Throughout her academic career Susan has also been involved with human ethics committees at both Massey and Te Herenga Waka—Victoria University of Wellington. She has been chair of the Pipitea HEC and also chaired the University HEC for three years. She also served for three years on the Central Regional Health and Disabilities Ethics Committee.
Associate Professor Deborah Jones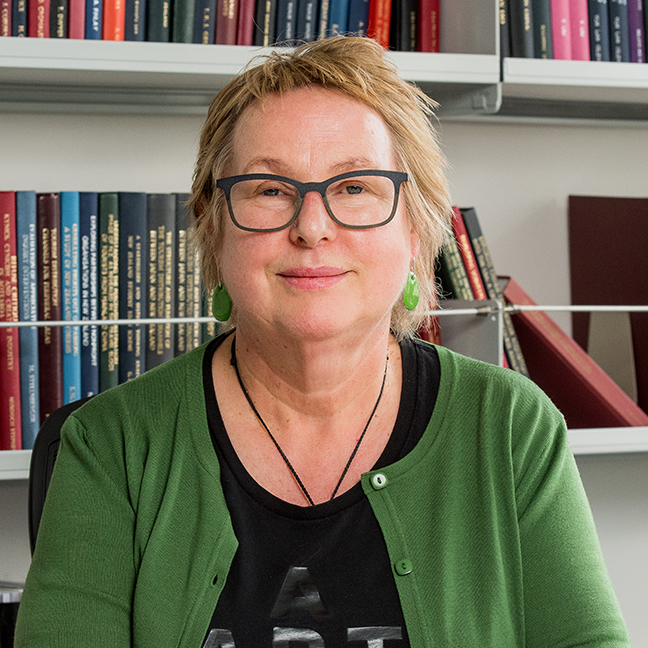 Deborah is an Associate Professor in the School of Management, and an Associate of the Centre for Labour, Employment, and Work (CLEW).
Across her academic career, Deborah has focussed on critical and interdisciplinary work which links organisational studies to cultural studies, with an emphasis on gender, race/ethnicity and sexuality. Deborah has had her work published in a variety of leading journals such as Gender, Work & Organization, Journal of Management History, Higher Education Research & Development, The Sociological Review, Journal of Management Studies, and Labour & Industry.
Deborah completed her undergraduate and Master's degrees in English at Victoria University of Wellington, and gained a PhD in Management Studies from the University of Waikato.
Before becoming an academic, Deborah worked in the public service in industrial relations, editing, and in communications. Deborah then went on to become self-employed and to work as a community educator.
Deborah will maintain a connection with the University by becoming a fellow of the School of Management.
Professor Vicky Mabin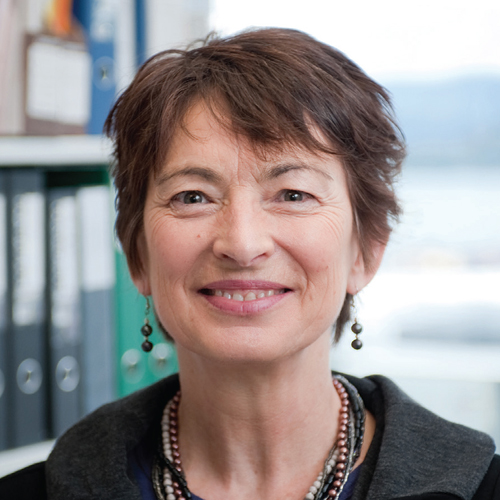 Vicky is a highly respected member of staff and is known for her research, teaching and consulting on problem structuring, problem solving and decision-making methods, applying them in public, private sector and not-for-profit organisations. Vicky's main specialty areas is Goldratt's Theory of Constraints (TOC) and how it may be used to focus performance improvements, on its own and in combination with other methods. Vicky has also worked with many organisations assisting them with strategic priority setting, project selection and problem reframing.
Vicky is regarded as one of the top researchers in TOC worldwide. Her contributions to the field of operations research more broadly have been recognised internationally. She is an elected Fellow of the Operational Research Society (UK) and was awarded the Hans Daellenbach Prize from the ORSNZ in 2017. At the end of last year, along with her co-authors, Vicky received the Griffths Medal from The Operational Research Society in the UK, for their paper Using the Theory of Constraints to resolve long-standing resource and service issues in a large public hospital.
From 2008 to 2014, Vicky was the inaugural Associate Dean (Teaching and Learning) for the Business School, during which time she led the establishment of assurance of learning and other assessment processes for accreditation, as well as various initiatives including the Showcasing Teaching Excellence, Internationalisation at Home and groupwork projects.
Prior to joining Victoria University of Wellington in 1991, Vicky worked for NZ's main scientific and industrial research institute, gaining practical experience working with organisations on a wide range of strategic and operational problems.
Vicky will maintain a connection with the University by becoming a fellow of the School of Management.
Professor Rachel Baskerville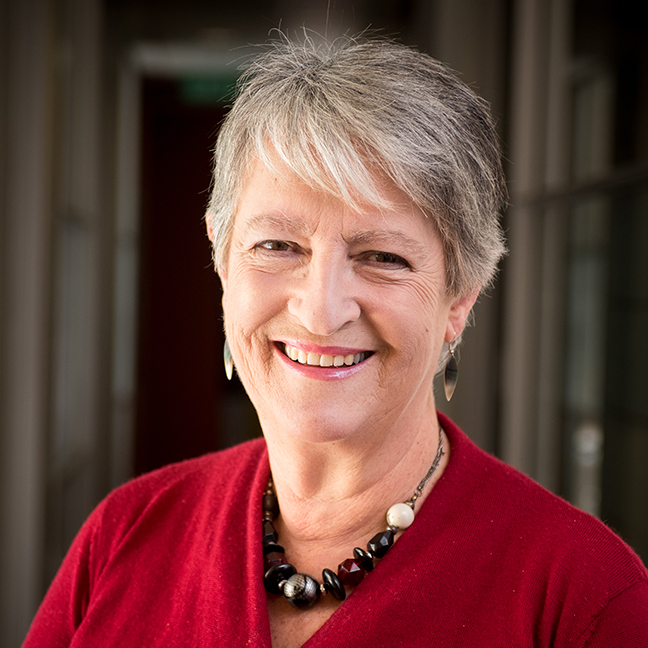 Rachel started at the University as a student in 1968, studying under Professor Jan Pouwer in the anthropology department before gaining a Master's and PhD in anthropology from the University of Otago. Rachel returned as a student to the University in 1991 to undertake a Diploma of Accounting before gaining a Master of Commerce in 1993. Apart from some time spent with the University of Auckland and University of Exeter, Rachel has been with the faculty ever since.
In addition to supervising PhD students and teaching on a number of Honours courses, Rachel has taught the MBA, MMPA, and all levels of undergraduate courses. After the faculty shifted down to the Pipitea campus, Rachel enjoyed returning to Kelburn to teach the large first year courses. Rachel was previously Chair of the Pipitea Ethics Committee and has undertaken many other responsibilities at both a university and faculty level over the last 28 years.
Associate Professor Graham Hassall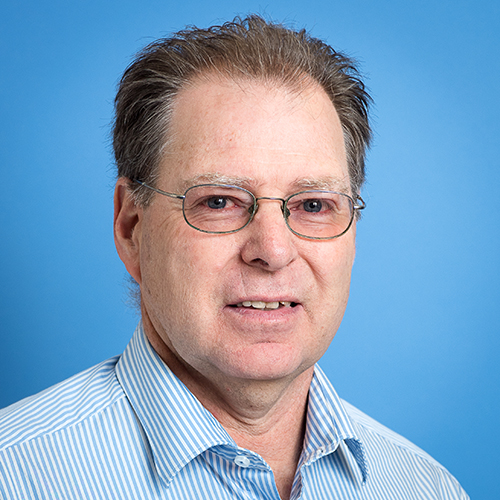 Graham joined the University as Associate Professor, Public Policy and Administration, in the School of Government in 2010 after teaching at the University of the South Pacific from 2004 to 2009, Landegg Academy in Switzerland from 2000 to 2003, and at the University of Melbourne from 1990 to 2000.
Graham's principal research interests are Public Governance in the Pacific Islands, and Global Studies. Over the course of his career Graham has had his research published in such journals as Australian Journal of Social Issues, Asia Pacific Journal of Public Administration, Commonwealth Journal of Local Governance, Comparative Law Journal of the Pacific, New Zealand Yearbook of International Law, Canterbury Law Review, Pacific Studies, Policy Quarterly, and the Journal of Religious history.
In recent years Graham has undertaken projects for the Pacific Islands Forum Secretariat, UNDESA, UNDP, Commonwealth Local Government Forum, Global Integrity, the Commonwealth Secretariat, and Papua New Guinea's Departments of Foreign Affairs and Higher Education.
Graham was President of the United Nations Association of New Zealand from 2012 to 2016, and Academic Director of Papua New Guinea's Foreign Service Training Programme 2014 to2017. He has served on the Board of the New Zealand Centre for Global Studies since 2012.