Wellington School of Business and Government boosts Asia-Pacific economic expertise
Dr Alan Bollard has joined Wellington School of Business and Government in a new role, which will see him contribute to research and teaching on the economics and policy of the Asia-Pacific region.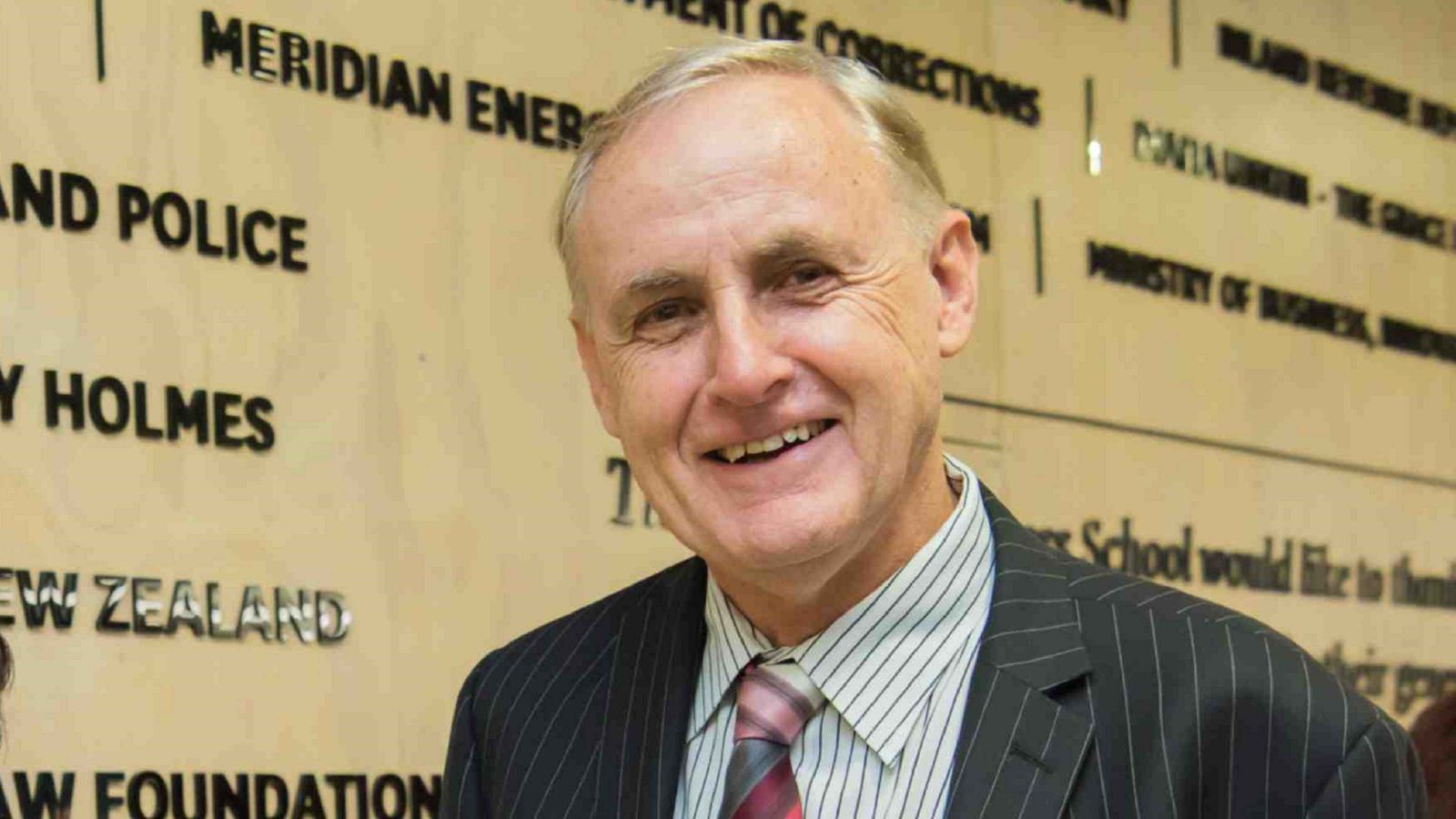 As Professor of Practice—Chair for Pacific Region Business, Dr Bollard is based at the University's Rutherford House.
Dr Bollard has returned to New Zealand from Singapore after two terms as executive director of the Asia Pacific Economic Cooperation (APEC) Secretariat. His previous roles include Governor of the Reserve Bank of New Zealand, secretary and chief executive of the New Zealand Treasury, chair of the Commerce Commission, and director of the New Zealand Institute of Economic Research.
Following his APEC role, Dr Bollard says he is interested in issues around New Zealand's economic policies in the Asia-Pacific region.
"From some years' experience in a number of east Asian and Latin countries watching how they handle economic pressures, I see New Zealand is unique in many of its policy issues.
"Globalisation continues to grow, but there are also increasing nationalist pressures. Economic research tells us that globalisation and increasing trade is generally advantageous to countries, however, when one looks at the distributional impacts within countries, we see that effects are not even—some people lose out. It's important to feed that kind of information back into policy design.
"I don't see globalisation slowing down—in many ways it's speeding up. It's much more about data flows, people movement, intellectual property, companies and ideas moving around, rather than just traditional trade."
Dr Bollard says he is keen to understand what policies will help New Zealand to get the best benefits out of globalisation.
"We are a relatively open economy which has benefited us. But we are also quite a leaky economy in terms of losing talent, not fully exploiting business ideas, and not picking up the value-add of more traditional exports like dairy—which other countries have been much better at doing. We can learn from them."
Dr Bollard will keep close ties with the Ministry of Foreign Affairs and Trade and other parts of the government as work ramps up towards New Zealand hosting the APEC economic forum in 2021.
"This is a massive exercise for New Zealand," he says. "There'll be more than 200 meetings, around 80 working groups, perhaps 20,000 people visiting our shores throughout the year."
Pro-Vice-Chancellor and Dean of Wellington School of Business and Government Professor Ian Williamson says he is pleased to welcome Dr Bollard to the University.
"Alan's blend of a strong academic background, global work experience, and commitment to community engagement is the ideal example of a professor in our university. As the inaugural Chair for Pacific Region Business, he will play a leading role in our efforts to support economic development in the Pacific region and help New Zealand businesses successfully participate in this growth."
Dr Bollard also currently holds an advisory role at the Asia New Zealand Foundation, chairs the advisory board for New Zealand's Centres of Asia-Pacific Excellence (CAPEs), is chair of the New Zealand Portrait Gallery, and is writing two books.
For more information contact Dr Alan Bollard on alan.bollard@vuw.ac.nz.