Exploring sustainable development in Brazil
Bachelor of Commerce student Rochelle Tait writes about her experience exploring sustainable development in Brazil earlier this year.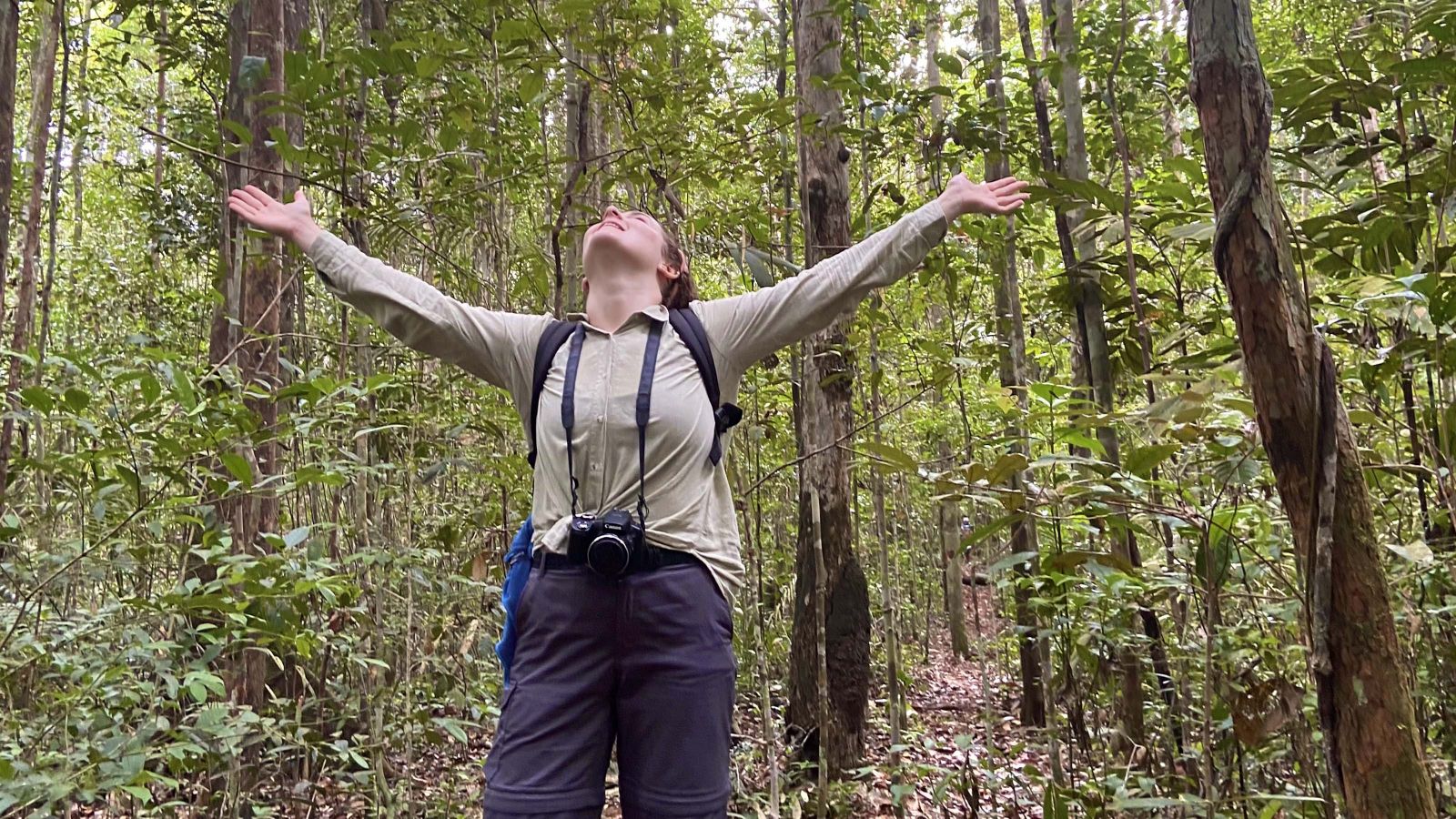 In January, I was lucky enough to join nine other Te Herenga Waka—Victoria University of Wellington students to participate in a sustainable development programme in Brazil. This was part of the Prime Minister's scholarship for Latin America and involved two weeks in São Paulo and two weeks in the Amazon.
In São Paulo, we studied at triple crown accredited business school, Insper, and visited many local businesses like Boomera, Natura, YouGreen and SistemaB. One of my highlights was visiting Boomera: a company specialising in the circular economy. Here, we learnt about innovative solutions to repurposing waste, including turning hundreds of used coffee capsules into a chair. Visiting Boomera helped me realise sustainable innovation is something I would like to incorporate into my career. Another highlight in São Paulo was experiencing the rich dance culture, which reflected many of the locals' fun-loving nature.
In São Paulo, I learnt about complex topics I didn't have much prior knowledge on, like politics, economics and social systems. This was challenging, but what I needed, as it exposed me to topics I would not have explored as deeply through my university studies. I learnt that sustainability appears to be on the backburner for the Brazilian government, as there are other issues to address first like crime, poverty and inequality, which is different to New Zealand where sustainability is a hot topic.
Going from a state where there are over 44 million people (São Paulo) to one with around 4 million (Amazonas) was a big change, but one I was ready for. I didn't want to view the Amazon rainforest through a TV screen any longer. Sleeping outside in hammocks, eating fresh fish, and swimming in the river were just some of our daily rituals in Amazon community, Tumbira. One highlight in the Amazon was a lecture from ornithologist Mario Cohn-Haft, who taught us why the Amazon is so biodiverse and how complex its ecosystem is. I enjoyed experiencing this complex ecosystem first-hand, through treks, boat rides, swimming, and simply being. Living in the middle of the Amazon was a very surreal experience.
Because we were staying in a relatively isolated community with the local people, the language barrier was more of an issue in Tumbira than in São Paulo. I wanted to walk around and have casual conversations with the locals in my free time, but I couldn't. Instead, I interacted with the locals through activities like football, fishing and cooking. Key learnings from the Amazon were the complexity of sustainability due to the different contexts in which it is applied and the definition of poverty. In New Zealand, we tend to define poverty as having a lack of food and shelter, whereas in the Amazon, locals have an abundance of this, so poverty is defined as having a lack of public services, like healthcare and education. I found this interesting as it is a perspective I had not heard before.
New experiences, new friends, new memories and new appreciations in life are just a few things I gained in Brazil, and I feel so grateful to have had this opportunity. It really was the trip of a lifetime.