New qualification for MPs offered by School of Government
Wellington School of Business and Government's School of Government is offering a new programme of study specifically for New Zealand Members of Parliament.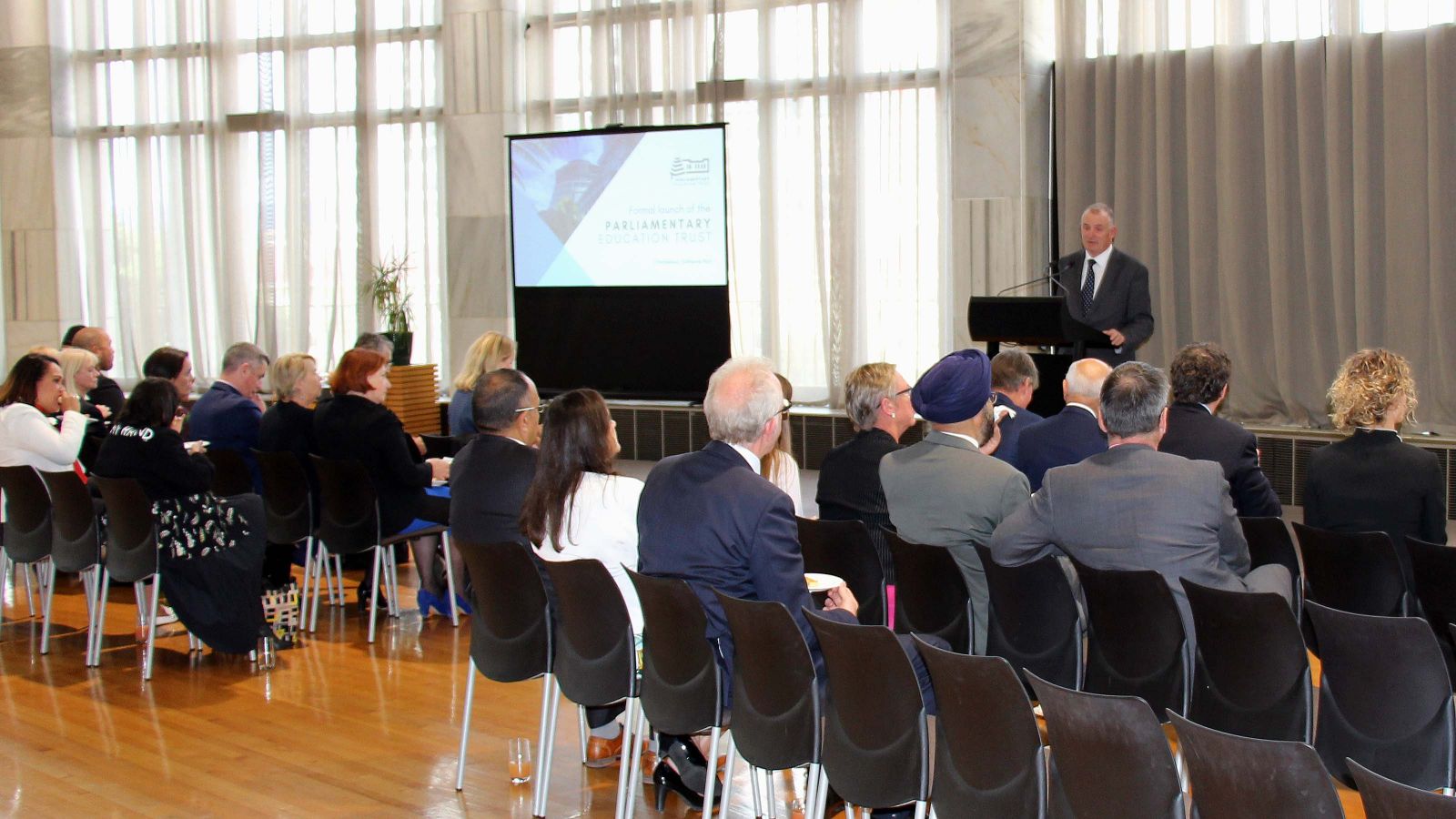 The Rt Hon. Trevor Mallard speaks at the launch of the Parliamentary Education Trust.
The Postgraduate Certificate in Public Policy (MPs) comprises four postgraduate courses presented by staff of the School of Government. Experienced politicians and civil servants will also be invited to present guest lectures.
"Through the certificate we will build MP's expertise in the institutional, economic, policymaking and research foundations of good public policymaking, which is an important part of being an MP," says Professor Girol Karacaoglu, Head of the School of Government.
Fifteen MPs have applied for the programme, some of whom will be doing tertiary study for the first time.
"By the end of the programme participant MPs will be able to use the knowledge and skills they have gained to develop and debate policies, serve on select committees, lead policy decision making and to speak the language of departmental policy advisers," says Girol. "Ultimately, they will be in a better position to serve their constituents."
The programme has been made possible through the Parliamentary Education Trust which was launched, along with the new certificate, at an event at Parliament opened by the Speaker of the House the Rt Hon. Trevor Mallard.
The trust is funded by philanthropist Sir Owen Glenn with the aim of ensuring that current and future leaders of New Zealand are better prepared to govern.