Parent-coaching playgroups
Work with a parent coach in a group environment, and develop tools to help foster your child's development.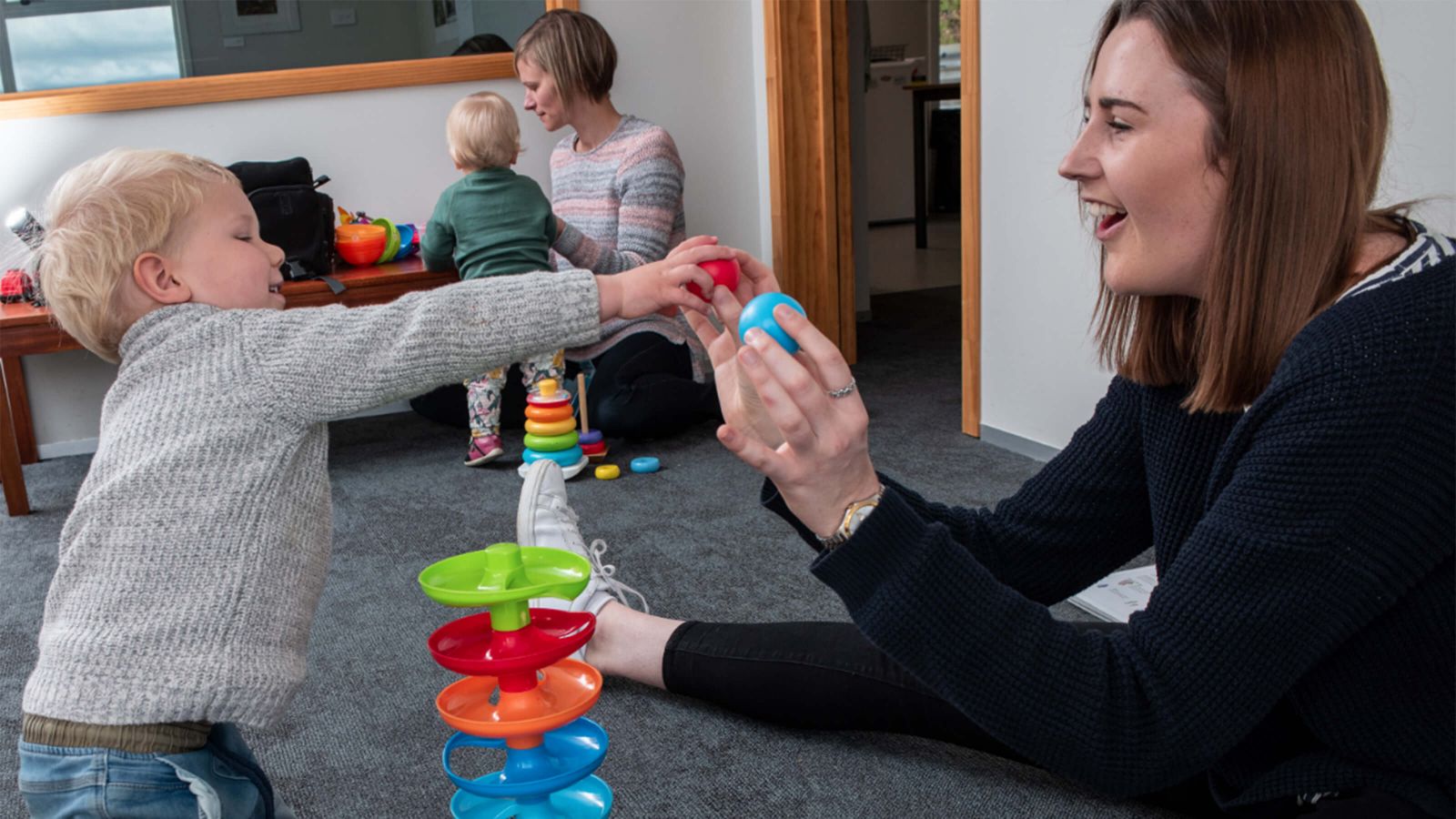 Learning practical strategies
You'll learn how to help accelerate your child's social learning and skill development by incorporating ESDM techniques into your family's routines and activities.
Over nine weeks, you'll cover the key strategies from the ESDM parent manual:
capturing your child's attention
having fun with sensory social routines
building back-and-forth interactions
the importance of non-verbal communication
helping your child learn by imitating
how children learn
the joint attention triangle: sharing interests with others
playing with toys and pretend play
moving into speech.
Playgroup structure and length
Each playgroup runs over a nine-week term. You'll attend morning sessions of an hour with two to three other families (three to four families in each group).
At each session, you'll discuss the key strategy for the week and set a goal tailored to the needs of your family. You and your child will then get a chance to practice the strategy you've learnt, with feedback from therapists.
Playgroups are held at the Autism Resource Centre in Petone.
Costs
We ask families to pay $50 per term as a contribution to our administrative running costs—room hire and materials.
Contact us to find out more about playgroup and our other services.