New Zealand architecture in the 1920s
This conference is held under the auspices of the Centre for Building Performance Research, Victoria University of Wellington
Date: Friday 2 December 2011
Venue: School of Architecture, Victoria University of Wellington, Wellington
Convener
Symposium fee: The cost of the symposium (including proceedings) will be $60, to be collected on the day of the symposium. Additional copies of proceedings will be available on the day for a cost of $20.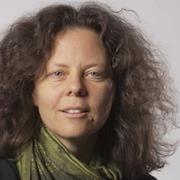 Senior Lecturer
Wellington School of Architecture
Programmes and abstracts
Timetable
Abstracts due: Thursday 15 September 2011
Programme announced: Friday 16 September 2011
Full Papers due: Monday 14 November 2011
Registration due: Monday 28 November 2011
Conference: Friday 2 December 2011
Docomomo annual meeting: Saturday 3 December 2011
Call for papers
Download the pdf160KBNew Zealand Architecture in the 1920s.