Victoria Chanse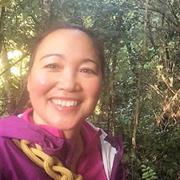 Senior Lecturer
Wellington School of Architecture

VS, Te Aro Campus, 139 Vivian Street
Teaching in 2020
as Coordinator and Lecturer
Victoria Chanse is a community designer and planner at Victoria University of Wellington, where she is a Senior Lecturer in Landscape Architecture.
Her research focuses on teaching, and practice on solving problems associated with sea level rise, flooding, and stormwater. Her work focuses on participatory, community-based approaches to develop local responsive designs that consider community needs and landscape changes under different scenarios of sea level rise and stormwater management.
Past and current projects have faced critical environmental concerns: design and planning adaptations to sea level change, the use of green infrastructure in addressing stormwater issues, and engaging communities in addressing both equity and environmental problems.
Prior to teaching at Victoria, Dr. Chanse taught at the University of Maryland and at Clemson University in the United States.
To date, Dr. Chanse and her students have worked on over 30 projects in 20+ communities, and assisted communities in Maryland in acquiring $2.3M in grant funding.
Related links
Visit Dr Chanse's website
Teaching in 2020
as Coordinator and Lecturer