Christine McCarthy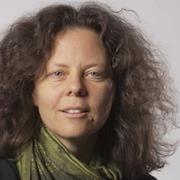 Senior Lecturer
Wellington School of Architecture

VS 3.11, Te Aro Campus, 139 Vivian Street
Teaching in 2020
as Coordinator and Lecturer

as Coordinator and Lecturer
Qualifications
BArch, BA (Engl & Art Hist), MArch (Dist), PhD (Arch)
Research interests
My current research interests are:
architectural representation - drawing as a medium for theoretical analysis
film and architecture
New Zealand architectural history
interior architecture theory - defining interiority
interior archaeology.
Current research projects
My current research projects include interior archaeology, and various projects related to New Zealand architectural history and interior architectural representation. I am also the convenor of the annual New Zealand architectural History Symposium.
Editorial responsibilities
Editorial Advisory Board, Architecture and Culture (Taylor & Francis)
Review Board, Journal of Interior Design (Wiley)
Advisory Board, Space and Culture (Sage Publications)
Selected publications
McCarthy, C. (forthcoming) "In Suspension: standing on archaeology" Space and Culture
McCarthy, C. (forthcoming) "Inside history: filmic space-time and an electronics archaeology" Architecture Design Practice and Filmmaking Technique ed. Hugh Campbell and Igea Troiani (Eds). London: Intellect.
McCarthy, C. (2015) "Difficult heritages: homelessness as an intangible heritage?" Sharing Cultures 2015: 4th International Conference on Intangible Heritage Lagos, Portugal (21- 23 September 2015) Green Lines Institute for Sustainable Development ISBN 978-989-8734-16-7
McCarthy, C. (2012) "Re-thinking Threats to Architectural Heritage" International Journal of Heritage Studies, 18(6):624-636, DOI:10.1080/13527258.2011.608373
McCarthy, C. (2011). "Glazing over the Past: Thoughts on Interior Archaelogy" Interiors: Design, Architecture and Culture, 2(2): 169-188.
McCarthy, C. (2009). "Against 'Churchianity': Edmund Anscombe's Suburban Church Designs." Architectural Historians of Great Britain, 52:169-200.
McCarthy, C. and M. Dudding (2008) "Happy Delirium and Irrational Urges: The Heritage Values of Preservationists, Modernists and Home-Owners" Responsibilities and Oportunities in Architectural Conservation: Theory, Education, & Practice: Fifth International Conference of the Center for the Study of Architecture in the Arab Region ed Salim Elwazani, Shatha Malhis and Jamal Al-Qawasmi (Petra University, Jordan, 3rd-5th November 2008) isbn 978-9957-8602-7-1 16pp.
McCarthy, C. (2005)."Towards a Definition of Interiority" Space and Culture (May 2005), v. 8, n. 2, 112-125.
Teaching in 2020
as Coordinator and Lecturer

as Coordinator and Lecturer