University Hall
University hall consists of more than 40 self-contained houses located on Kelburn Campus. Priority is given to international students.
University Hall houses are fully furnished, with bedding supplied. They range in size from three to 10 residents. Residents are responsible for cleaning their own rooms and share responsibility for communal areas.
University Hall can house 220 residents in single study bedrooms and 26 residents in twinshare study bedrooms.
10-minute walk to Kelburn campus. 15-minute walk to the city.
Applications are considered from full-time senior students (not school leavers). Priority is given to international students. Residency is fixed term for the academic year (mid-February to mid-November). Single trimester residence may be available for those starting or finishing studies mid-year.
Fees quoted are for 2021 and are subject to change. Rates will be confirmed when you receive your offer.
Fees include electricity and laundry charges. Additional charge for excessive use of electricity.
The accommodation fees are payable in advance in four instalments throughout the academic year. If you do not have a New Zealand financial guarantor, then you are required to pay for each trimester upfront.
Support
Residential Advisers and Senior Residents provide support and care.
Residents can participate in fun inter-hall events, as well as in-hall activities.
Facilities
Catering
Residents self-cater.
Internet
Wireless broadband internet connection is provided. Heavy usage of internet may attract an extra charge.
Furniture
Basic furniture and whiteware is provided by University Hall. Items that are not provided by the hall will need to be supplied by the residents. For a list of chattels provided, view the University Hall Handbook.
Laundry
Most flats provide laundry facilities. The remainder have access to communal laundry facilities.
Parking
Limited off-street parking available. Uncovered parking: $125 per trimester. Covered parking: $250 per trimester. Street parking is in high demand. Resident parking through the Wellington City Council.
Gallery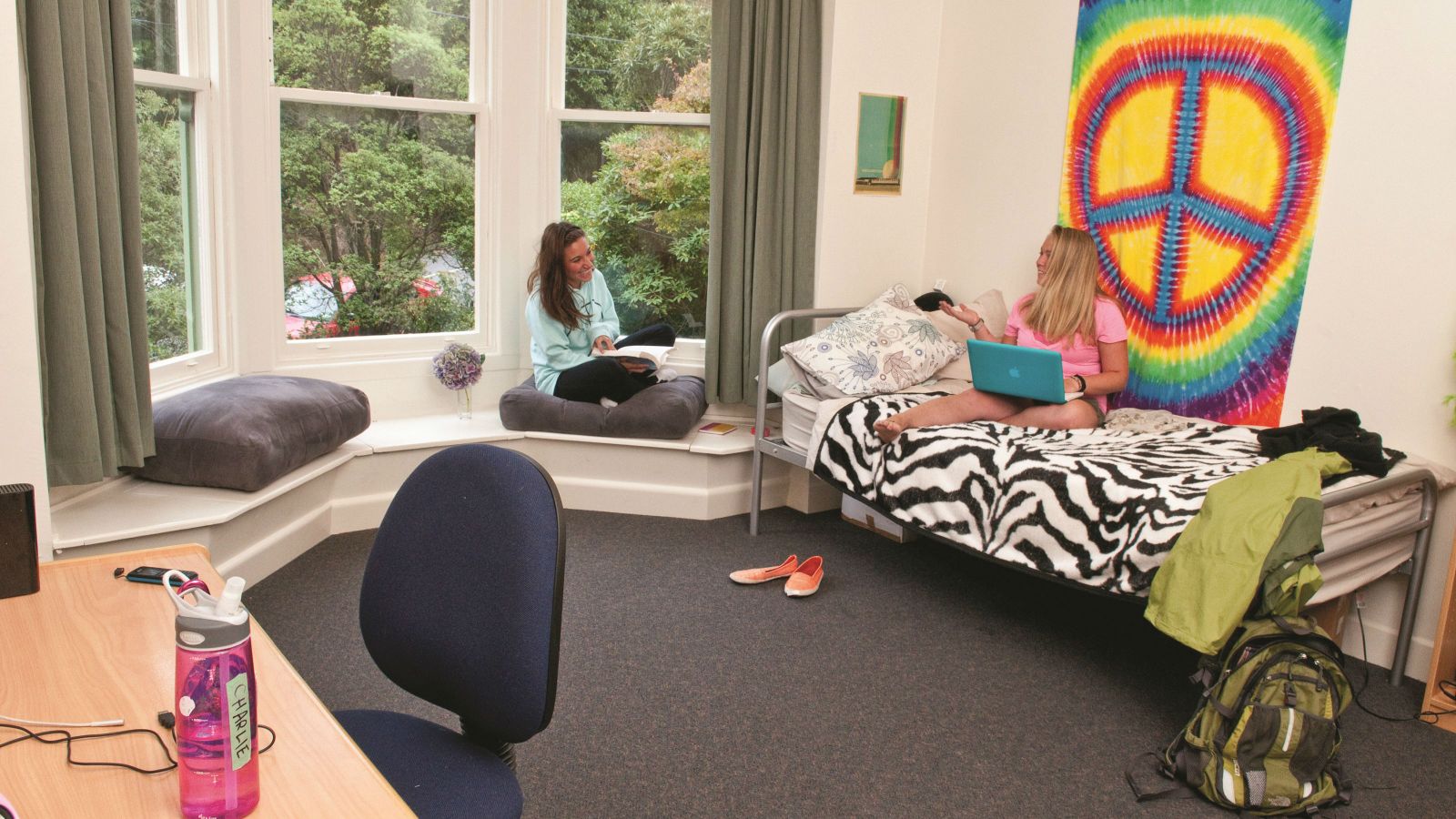 View gallery
Contact details
Postal address
PO Box 600
Wellington 6140
New Zealand
Location
University Hall Office
2 Waiteata Road
Kelburn Campus
Victoria University of Wellington